"Ryanair not going to leave Charleroi"
Michael O'Leary, the Ryanair CEO, has told a news conference in Brussels that his airline has no plans to leave Charleroi Airport in favour of Brussels. Fears surfaced after the low cost airline unveiled plans to fly to ten destinations from Brussels starting 27 February.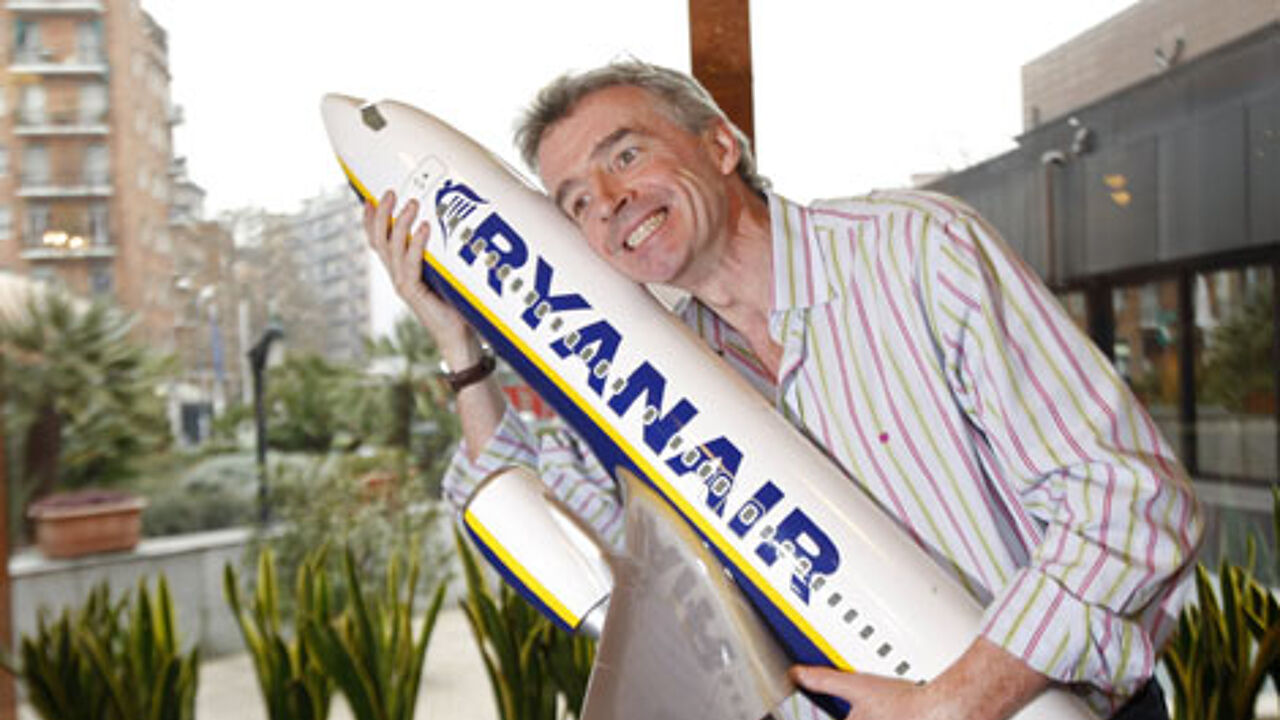 Michael O'Leary told reporters that Ryanair would always be bigger at Charleroi than in Brussels and that the company's presence in Charleroi was needed to ensure that there was fair competition and to keep up the pressure on Brussels.
Ryanair hopes to carry 6.5 million passengers in Belgium, 1.5 million in Brussels. Michael O'Leary says ticket sales for the new services are going well. 25% of tickets for March are already sold. The company hopes to fill 80% of seats during its first month of operations in Brussels.
Prices in Brussels are slightly higher, but Ryanair attributes this to the different costs at Brussels Airport. Mr O'Leary met with officials at Brussels Airport on Wednesday: "We are getting good and professional support. They are being very helpful."
The Ryanair CEO also defended his company's personnel and wage policies. He claims they comply with the European rules, whatever the 'mad' unions may say. Quizzed about concerns that social rules were being infringed by the use of independents, Mr O'Leary insisted that the practices complied with European regulations: "We've been doing it for 29 years. Everybody's doing it, Lufthansa, Air France."
The Ryanair CEO also attacked Belgium for its state aid to the aviation sector claiming it was a bit rich that Belgium was trying to establish a subsidy system to keep Lufthansa in Belgium.