Hazard wins Golden Shoe and makes a decision
The prestigious Golden Shoe Award for the best player in the Belgian football competition, goes to Zulte Waregem's Eden Hazard. Thorgan Hazard has been living in the shadow of his famous brother Eden until now, but this trophy could put an end to this. Both brothers have a contract with Chelsea, but only Eden Hazard is playing for the London club, as Thorgan is playing on loan in West Flanders, in Waregem. Just one day after receiving the trophy, Thorgan Hazard made up his mind about his future.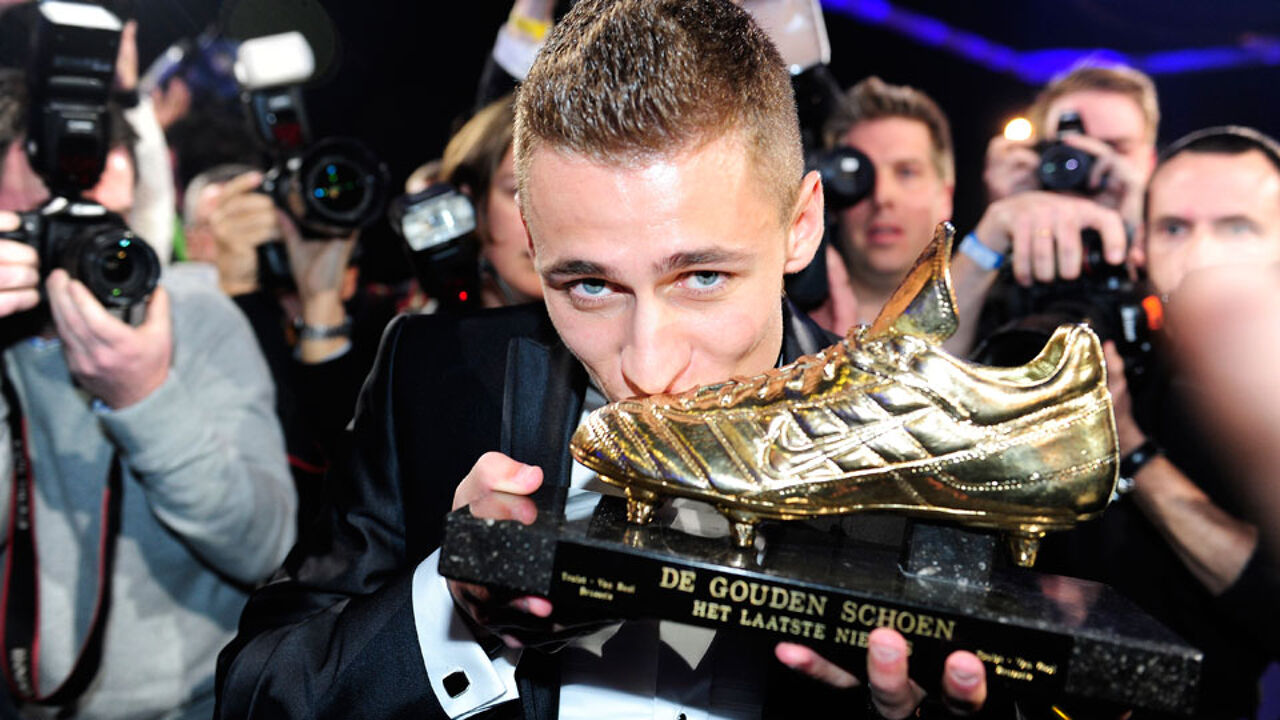 20-year-old Thorgan Hazard was the hot favourite to win the annual Golden Shoe Award as the best football player in Belgium. The playmaker and offensive midfielder led outsiders Zulte Waregem to the title of vice-champions last year. After the summer, he confirmed his breakthrough under the wings of Zulte Waregem coach Francky Dury.
Thorgan Hazard beat winger Maxime Lestienne (Club Bruges) and goalkeeper Silvio Proto (Anderlecht) in second and third place. He collected 372 points, more than double of Lestienne's tally of 154.
The end of a transfer soap
Thorgan Hazard was born in March 1993 in La Louvière. In 2012, he signed for Chelsea FC after a spell at Lens, but he was soon granted a transfer to give him more opportunities to play matches and to further develop as a player. Thorgan Hazard has one cap for the Belgian national team.
Emerging as a top talent, Thorgan Hazard drew the attention of defending champions Anderlecht, who were looking for a playmaker in order to boost their title chances. However, Zulte Waregem were very reluctant to let the player go, pointing to the fact that his contract stipulates that he can only leave the club if he would not have a regular spot in the starting 11.
At the same time, the player expressed his will to move to Anderlecht to develop further. He was already spotted at Anderlecht's league title party after the previous season, but a transfer eventually fell through last summer. The mediatised soap story made the headlines of the newspapers almost on a daily basis. However, this afternoon, Thorgan Hazard put an end to all speculations, as he told a press conference that he will stay with Zulte Waregem until the end of the season.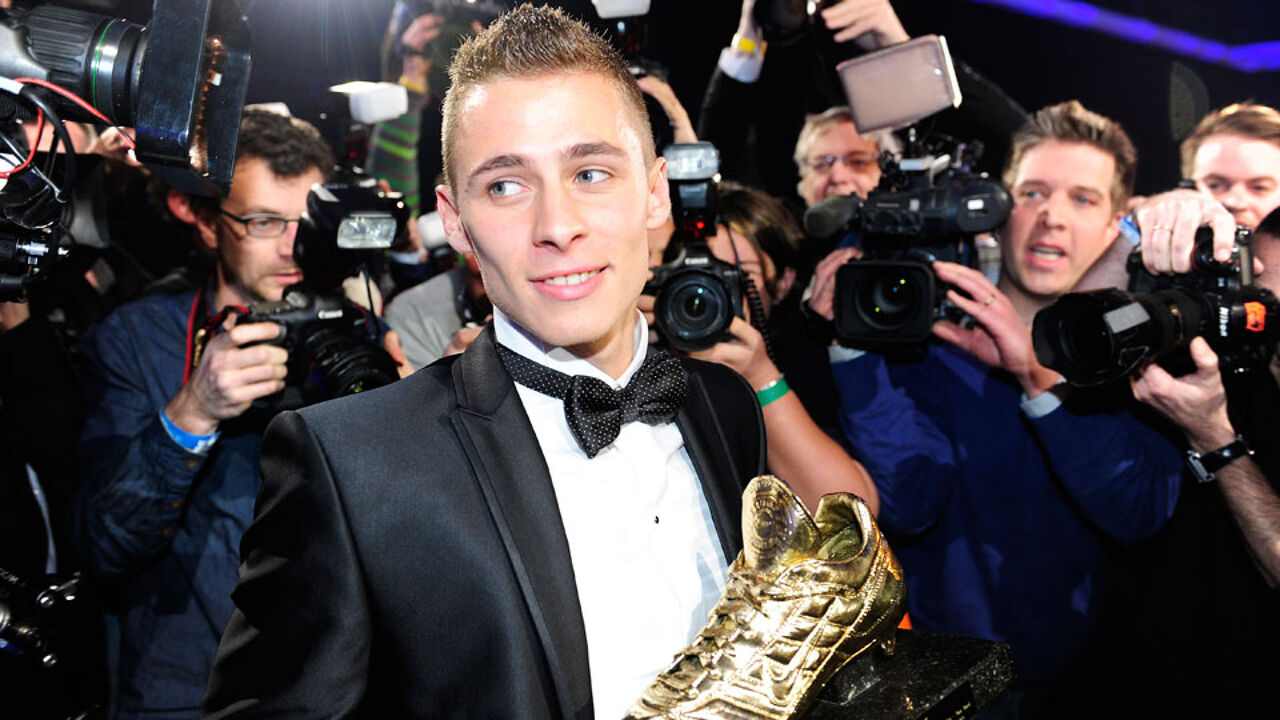 A proud Eden Hazard
Thorgan Hazard has a lot of potential and can look forward to a great career. Het Laatste Nieuws asked Eden Hazard to put together a couple of potential tweets, in case his brother would win the Golden Shoe on Wednesday. In these tweet messages, Eden focused on the fact that a  trophy could lift Thorgan out of his shadow.
"I hope this marks the real start for him. I hope he will be able to say: I have a name, Hazard, but I also have a first name. Remember this first name in the first place", one message said. And another: "I am very happy that people can finally stop saying "he is the brother of.." 
(photo: with his fiancée Marie)