Belgian Rail to introduce "stumbling mats"
The company responsible for rail infrastructure, Infrabel, is installing so-called stumbling mats alongside the rails at level crossings. This is to prevent people from walking alongside the rails, on the railway bedding. Last year, 9 people were killed as they walked on the track bed.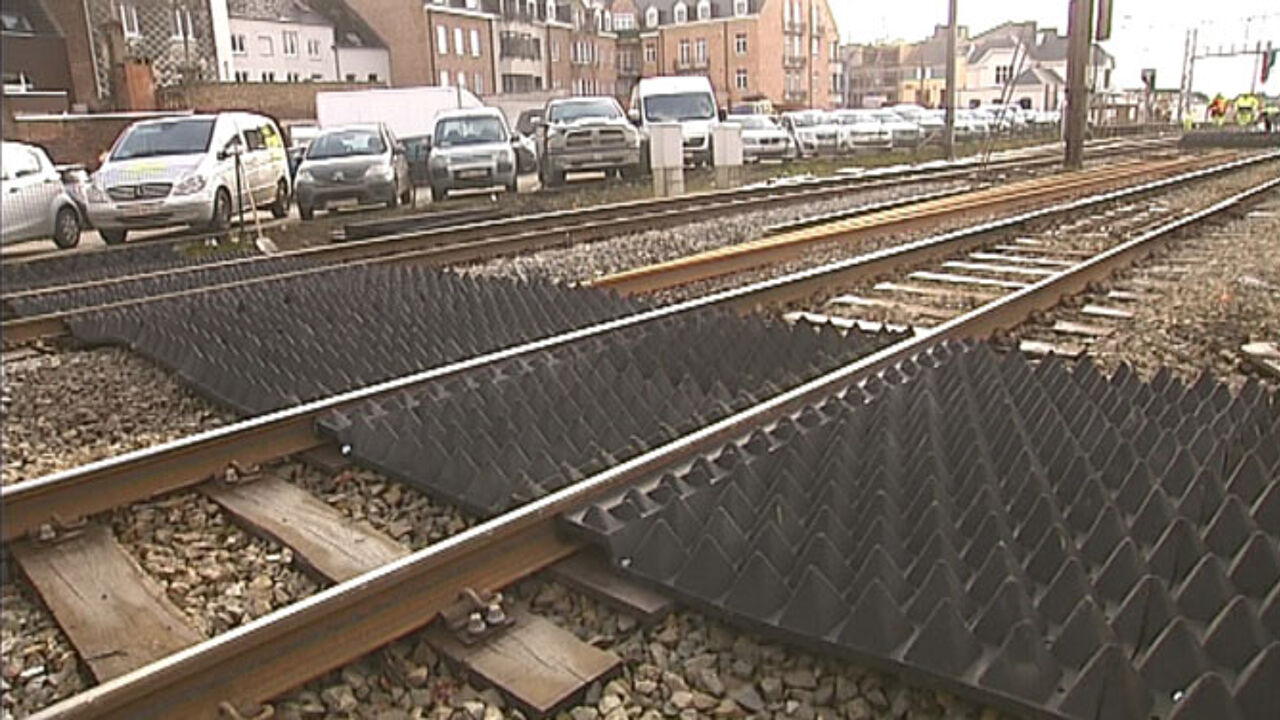 Despite the dangers involved and despite awareness campaigns advising against it, the number of people walking on the rail tracks is on the rise. Last year, over 1,000 people were found walking on the rail bed, which is double the number of 2012. Infrabel has started placing so-called stumbling mats, in order to prevent people from getting access to the railway grounds.
The stumbling mat is made up of hard rubber cones on which it is virtually impossible to walk. "We are installing these mats just alongside level crossings, because these are the places where people usually venture out on the rail tracks", explains Thomas Baeken of Infrabel. He says the measure can also help to scare off copper thieves. "It's a general measure to keep everyone out who does not have to be there."