Motorists surprised by black ice
There were road accidents across Belgium this morning. Friday's rain was followed by a cold night, which created hazardous driving conditions on our roads. The Flemish Traffic Centre "Vlaams Verkeerscentrum" received reports of at least 40 road accidents. The situation was worst around Brussels.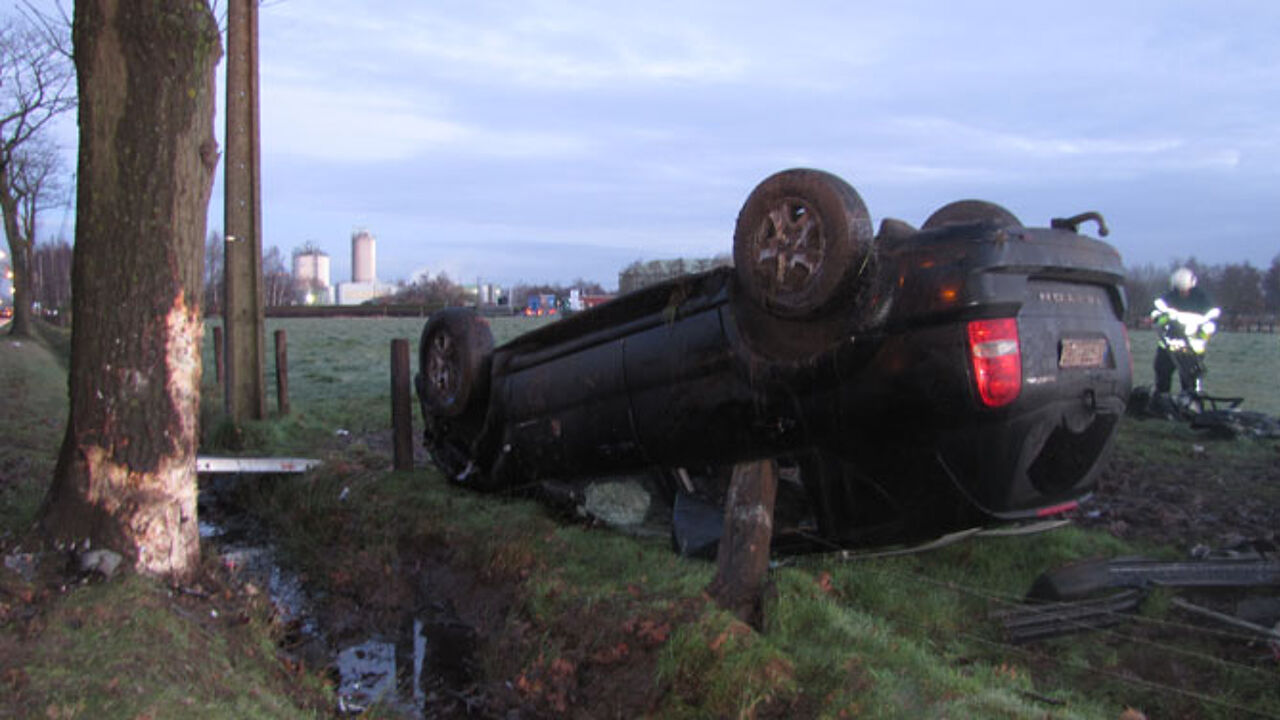 Temperatures dropping below zero degrees Celsius created icy roads last night after yesterday evenings fresh rain. There were accidents across Belgium. "The situation was not good in Brabant. Roads were very slippery. There were numerous accidents, on the motorways to Brussels as well as the Brussels Orbital Road. Especially the section south of Brussels had very dangerous driving conditions", the VRT's Bart Suy explains.
However, problems were not restricted to Brussels. In Brecht, near Antwerp, a motorist sustained heavy injuries when he lost control of his car, ending up in a meadow (photo). The road was blocked for one hour and a half. In Halle, a school bus ended up on its side. The driver and two 15-year-old boys were released through the front window screen after this had been smashed. The two boys had light injuries.
Motorists were advised to drive carefully, keep their distance, and to avoid hard braking if this is not really necessary. After the break of down, the situation improved drastically.