600 pigs need evacuation after storm
A storm left a trail of devastation across large swathes of West Flanders last night. Two powerful twisters struck around 8pm. The Rekkem, Menen and Ieper areas were most badly affected.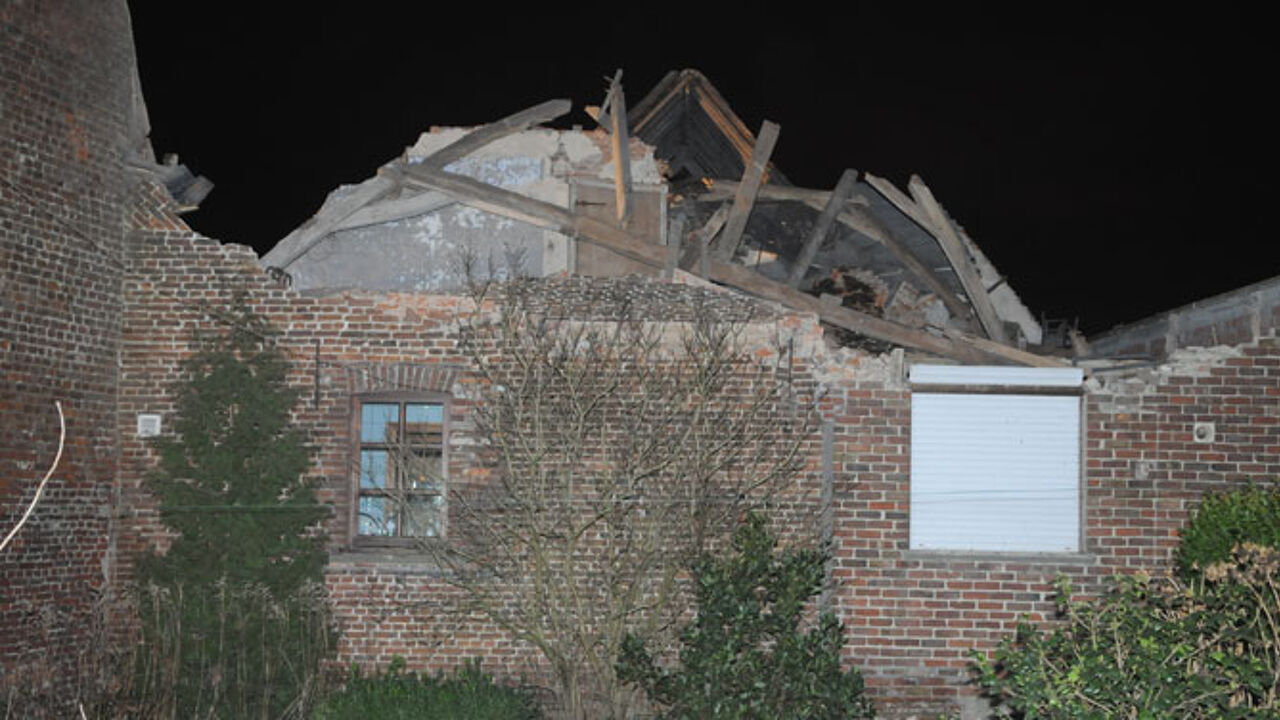 Rekkem bore the brunt of the storm. A farmer was badly injured when part of his farm collapsed. Police officer Stefaan Vannieuwenhuyse: "We received countless calls. In Rekkem an entire farm collapsed. Several people were trapped and needed to be freed. One person had to be taken to hospital in a critical condition."
In Rumbeke roofs were ripped off homes in several neighbourhoods. Ieper too was hit with trees being brought down. One tree came down on a car and the couple in the vehicle needed to be rescued.
Further along in Moorsele outside Wevelgem two hectares of greenhouses were destroyed. Trucks were overturned by the wind. A hangar and a house were badly damaged. Tiles were blown off the roofs and trees were uprooted.
In Ruiselede, heart of the pig rearing industry, 600 pigs needed to be evacuated after the wind blew the roof off the sties. Driving became particularly dangerous after trees were blown down and tiles and other projectiles were thrown up into the air. Traffic on the E17 motorway was hampered at Waregem.
Flying glass injured a dozen people in the resort of Koksijde after the hall of a local band was struck by lightning.
In Lichtervelde two hectares of greenhouses belonging to a tree nursery were destroyed. In Aalter a riding school was hit during a horse jumping event. Two riders were hit by falling masonry.