Second life for Flanders Today online and in print
Flanders Today is a weekly English language magazine devoted to Flanders. It can also be read on the internet where the website offers news stories that are updated every day. Flanders Today was completely revamped last October. Five months on we talked to the publication's American Editor-in-Chief Lisa Bradshaw to hear what has changed.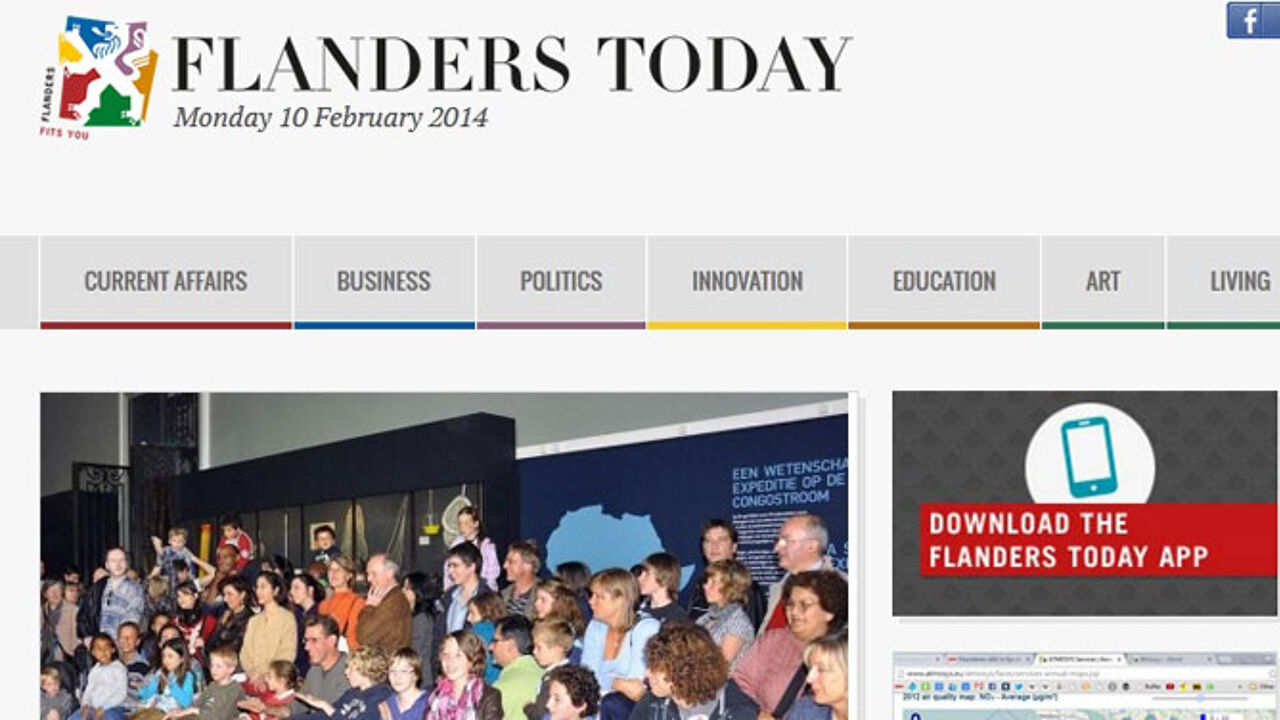 What is the big difference between the old and the new Flanders Today?
Since 1 October, Flanders Today now publishes daily news and features online. Previously, we only updated our website once a week to match our weekly print edition, which was our main product. So we were steadfastly a weekly. Now we are a daily. We see the website as the main product, and the weekly print edition acts as a kind of summary of the website.
Another big change is that the print edition is no longer free. All content online, including apps, are free. But the print version now costs €24.95 for a year's subscription of 50 issues. Finally, we now send a daily e-newsletter, in addition to our weekly e-newsletter. So readers can get the top five headlines in their email inbox every morning.
What does Flanders Today offer in print?
Ackroyd Publications has been publishing the weekly print version of Flanders Today since 2007, and we still publish it every Wednesday, for those who prefer newsprint to websites or apps. It contains most of what we print online, sometimes in truncated versions. But you'll find about 90% of what's online in the print version. And you'll even find a few little bits in the print version that don't work online, so they are for print only.
What does Flanders Today offer online? Has the online version become more important?
Yes, we now consider our website to be our main product. Readers can find the latest current affairs, business and political news every morning, plus new features every day on innovation, education, lifestyle and culture. We also print a weekly agenda and columns. Our Talking Dutch column about the Dutch language is one of our most popular.
We also have a daily e-newsletter that readers can sign up for on our website. It delivers the morning's news directly to your in-box. We also have a weekly e-newsletter that is sent on Wednesdays, with a round-up of the week's news and features.
Readers can consult the website at www.flanderstoday.eu. From there, they can download apps for iOS or Android to read Flanders Today on phones or tablets. The apps are free! Readers can also sign up for the e-newsletters on the website.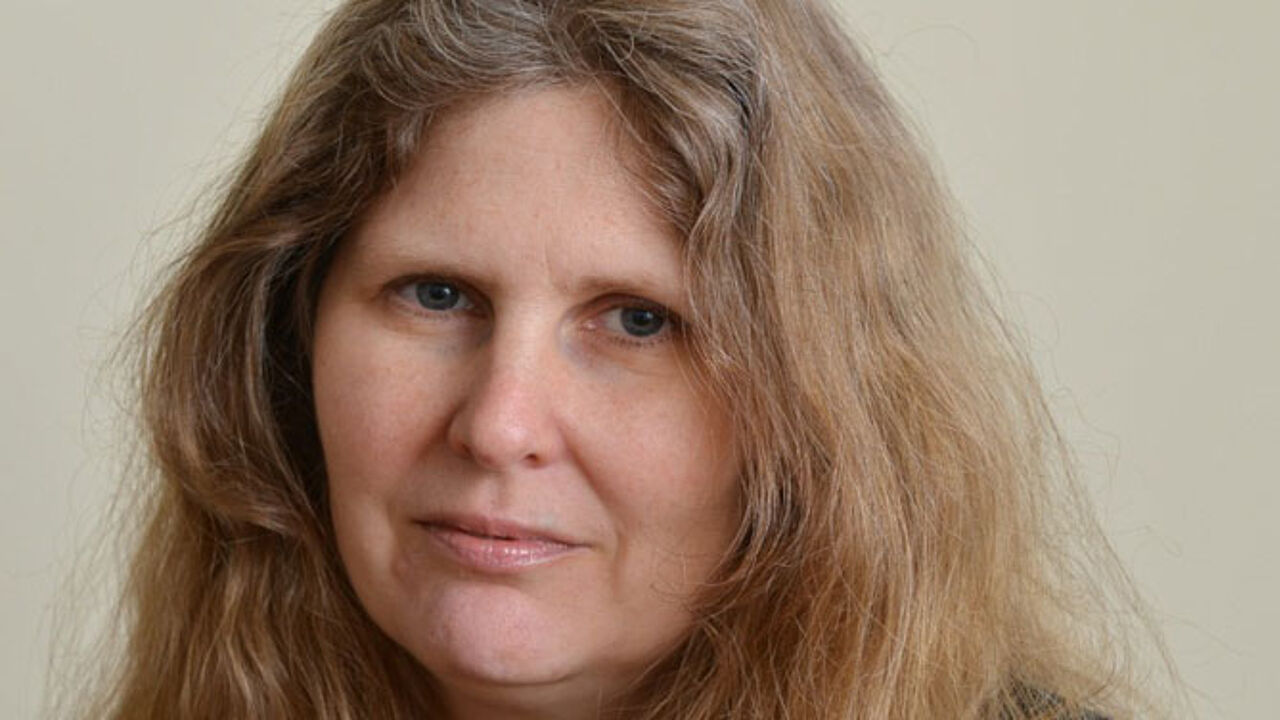 What kind of stories do you cover?
Everything you find in most daily newspapers: news, business, science and tech, education, politics, lifestyle and arts. We also have a weekly agenda. Our only criteria is that it has to have a Flemish component to it. Our mission is to introduce foreigners living in Flanders and Brussels to the region and what it has to offer. The general news but also its arts and culture.
The daily news tends to be shorter articles that you can read in a few minutes, while other articles are longer for when you're on your lunch hour or sitting in the train or at home in the sofa. We cover, for instance, the latest innovative technologies developed in Flanders, art exhibitions, new books by Flemish writers, the Flemish ministers' policies and business developments, such as a company that is closing or one that is expanding. So essentially we cover everything any other daily newspaper would cover.
We also try to cover the news and human interest stories that we think will be particularly interesting to an international audience. And all of our articles are written with that audience in mind.
Who are you writing for?
Our mission is to cover Flanders and Brussels for an English-speaking audience – essentially for expats and other foreigners who live in Flanders and Brussels who may not speak or read Dutch well enough to read the Flemish press. That is our target audience. We also, however, have a lot of Flemish readers who are trying to improve their English.
Has there been any change of emphasis since October?
In terms of content, nothing significant. We publish more content now that we run daily news and have expanded our news coverage a bit. We also have a bit more political news.
Flanders Today is an initiative of the Government of Flanders. Can we trust the information?
Like VRT, we are funded by the government of Flanders, but we operate independently. No one at the government tells us what to write or reads what we write before we publish it. The government realises that an independent organisation brings with it a sense of transparency and legitimacy that Flanders Today wouldn't have if they were publishing it themselves.
This has been proven in our readership surveys; most of the readers don't realise that the government subsidises Flanders Today because that's not evident when you read it. Our most recent survey showed a "very positive" satisfaction rate (8 or more out of 10) of 81%.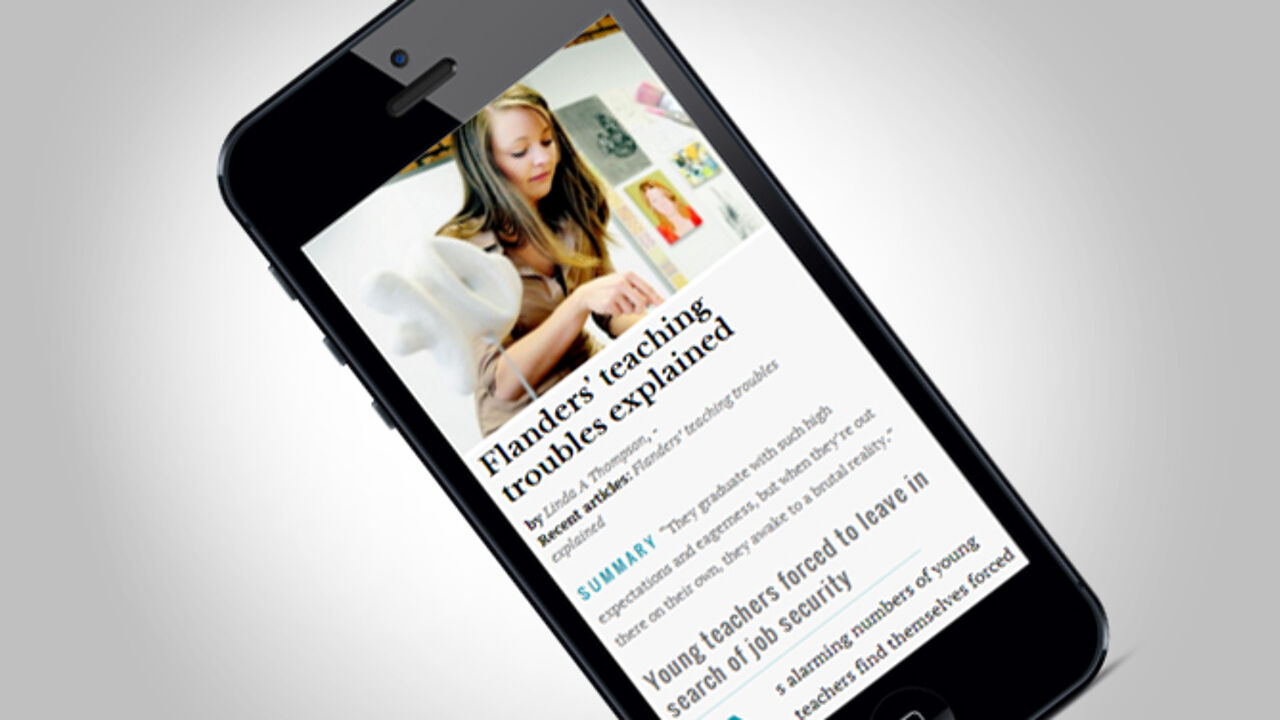 Since October a small charge has been introduced for the print version. Won't it put off reader?
It covers the cost of postage, which was the goal. Flanders Today was a bit of a victim of its own success: We had twice as many subscribers than we expected when the publication was free, and we were way over budget with postage costs. Now the reader pays for the postage if they want the print version.
How big is your team?
I am the only full-time staff member working on Flanders Today. We also have two part-time editors and several regular freelance contributors. These people are awesome; they really keep it ticking over. A lot of my job is at a supervisory level; it's the part-time editors and writers who are doing the nitty-gritty work of producing all that text and all those images.
We have a pool of about 20 freelance writers, both Flemish and international. This keeps the voice of the paper varied and interesting. Flanders Today is published by Ackroyd Publications, which also publishes The Bulletin, Newcomer magazine, Expat Time and a number of other titles for expats living in Belgium. A colleague of mine handles those titles, and we also have a two-person marketing department that works with all the titles.
Being an American does this complicate or facilitate your task?
Well, the editor being a native speaker was of utmost importance to the Government of Flanders when they launched the project. Whether I'm American or British or another native speaker of English doesn't really matter. Though Flanders Today does use British English, and sometimes my spell-check catches me using an Americanism. The deputy editor, Sally Tipper, is British, and she corrects little mistakes here and there as well.