American to help make Belgians proud of their beer
Chris from Maine in the United States is one of three faces that will front a new campaign to make the people of Belgium proud of their beer. The Belgian brewers feel that Belgians too often see beer as an everyday commodity, while abroad Belgian beer is treasured. This is why the Belgian brewers have enlisted the help of Belgian beer lovers from across the globe to encourage Belgians to be prouder of their beers.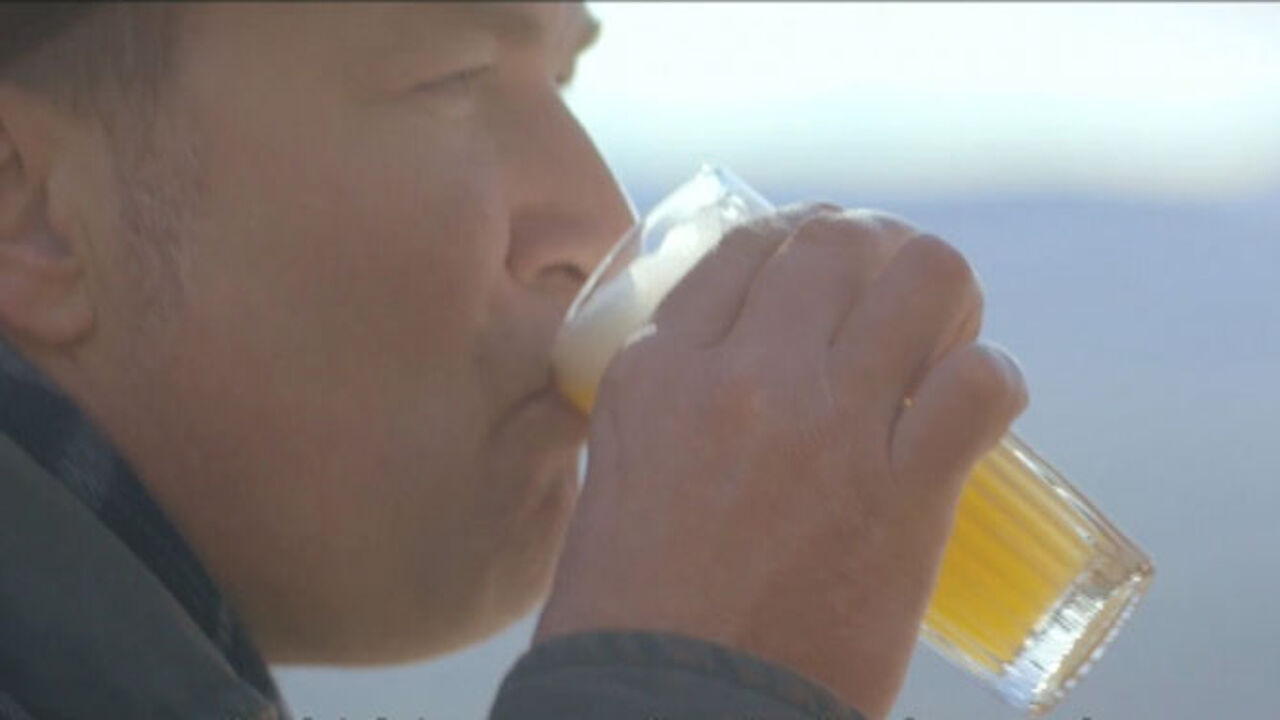 The campaign will run for an entire year and involve ads on national TV channels as well as a Facebook campaign. It was launched at the home of the Belgian Brewers, the guild house on Brussels historic market square, on Wednesday. The brewers are the only profession still to occupy their guild house on this location and have been meeting here for over 300 years.
Belgium has over 370 different breweries and over a 1,000 beers. Belgian beer production is very varied. The country produces high, low and mixed fermentation beers. There are dark Belgian beers, but also blonde and red ones.
Brewer Michel Moortgat of the brewery of the same name, however, explained that Belgian brewers do face an amount of frustration. Belgians use a special terminology to speak of wine. Everybody knows all the different grape varieties, while when it comes to beer too often people think beer is just something to quench your thirst.
The brewer noted that brewers too require highly developed skills. Each year they are reliant on the weather and the quality of the harvest and face the challenge of repeating high quality each and every time beer is brewed.
While lager beer outstrips special beer consumption at home by a factor of 7 to 3, abroad the picture is more balanced. Edwin Dedoncker of Bière de Chimay explains that Belgium is known as a land of beer and many people abroad, who have come to love Belgian beer, are rightly proud of Belgian beer.
The Belgian brewers now hope to enlist the help of three foreign beer lovers to convince Belgians to be prouder of their beer: Chris Lively from the States, Cecile Ledorme from Paris and Tina Su from China.
One of the Belgian beer lovers is Chris Lively, an American, who runs the beer restaurant Ebenezer's in Lovell, Maine. He's originally from Texas, but first discovered Belgian beer when he was working as a chef in Pasadena. It was love at first sight and he knew that when he opened his own place it would be all Belgian beer. Chris learnt to cook with Belgian beer and says: "Cook with Belgian beer and you'll get filthy rich flavours!" Chris now has his own beer restaurant in the US state of Maine and has taught countless people to love Belgian beer. Now he's being given the task of convincing Belgians to be proud of their beer too.