Public transport services disrupted as MIVB staff voice their anger
Public transport services in Brussels are heavily affected by the strike that was announced earlier this week. MIVB staff are protesting against "the wrong signal" that was given when an assailant who punched a bus inspector to death was only given a suspended prison sentence of 40 months. An estimated 1,000 protesters assembled in front of the Brussels Court House.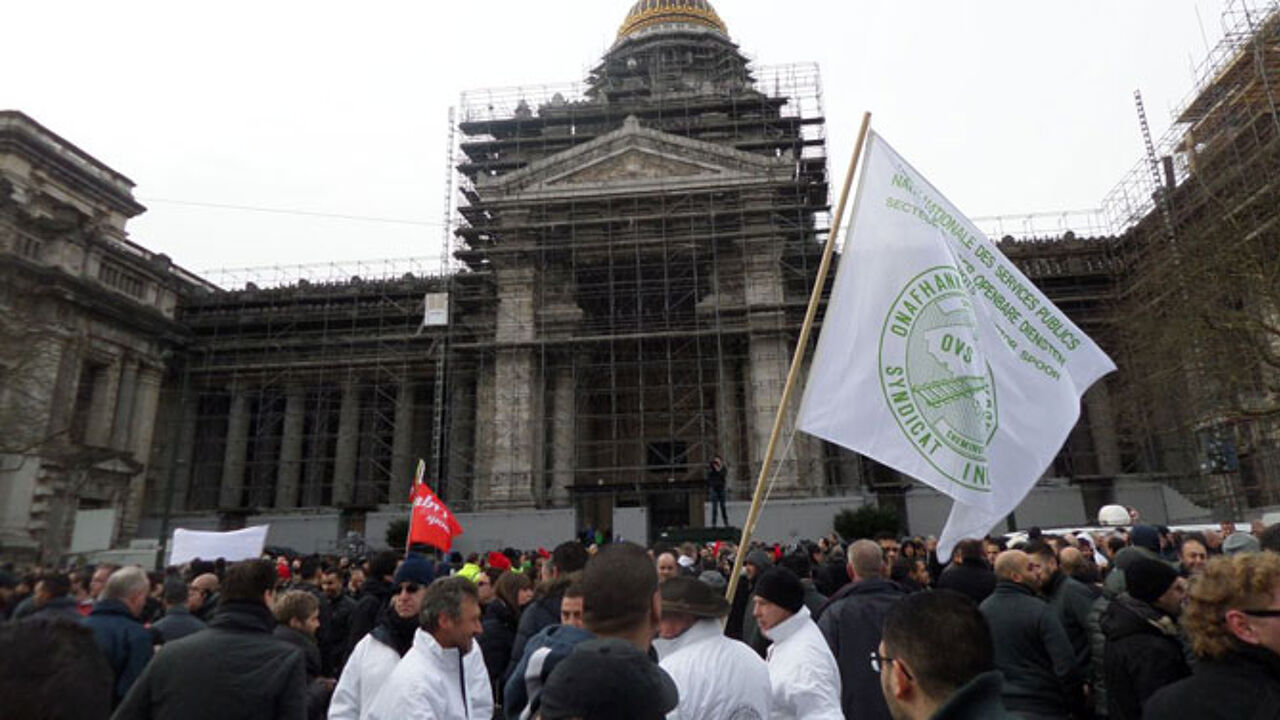 Although not everyone at the public transport company MIVB was following trades' unions calls to down tools today, it seems that a majority of employees decided to join the protest. Only about half of the metro trains is in service. Passengers had to wait a bit longer than usual, but in most cases they managed to catch a metro.
There are no exact figures, but many trams and buses also stayed in the depot. Only 1 in 2 buses were out this morning, compared to 1 in 3 trams. The impact is expected to continue until the evening.
MIVB workers assembled at the Poelaertplein in front of the Brussels Court House ("Palace of Justice") to voice their protests and were joined by colleagues of the Flemish transport company De Lijn.
Protesters first held a minute's silence for their dead colleague and next gave a round of applause, an ironic applause meant for the Brussels criminal court responsible for the verdict.
"We are not happy with the court ruling. It's very painful. It gives the green light to other people with bad intentions to commit similar acts", one demonstrator told the VRT.
 "We had been promised that cases of aggression would be punished double. But what we see here, is a double zero", another demonstrator said. The demonstration was finished in the early afternoon, but disruptions continued until the afternoon and the evening.