Cécile taught her husband to love…beer
Cécile Ledorme from Paris, France, is one of three faces that will front a new campaign to make the people of Belgium proud of their beer. The Belgian brewers feel that Belgians too often see beer as an everyday commodity, while abroad Belgian beer is treasured. This is why the Belgian brewers have enlisted the help of Belgian beer lovers from across the globe to encourage Belgians to be prouder of their beers.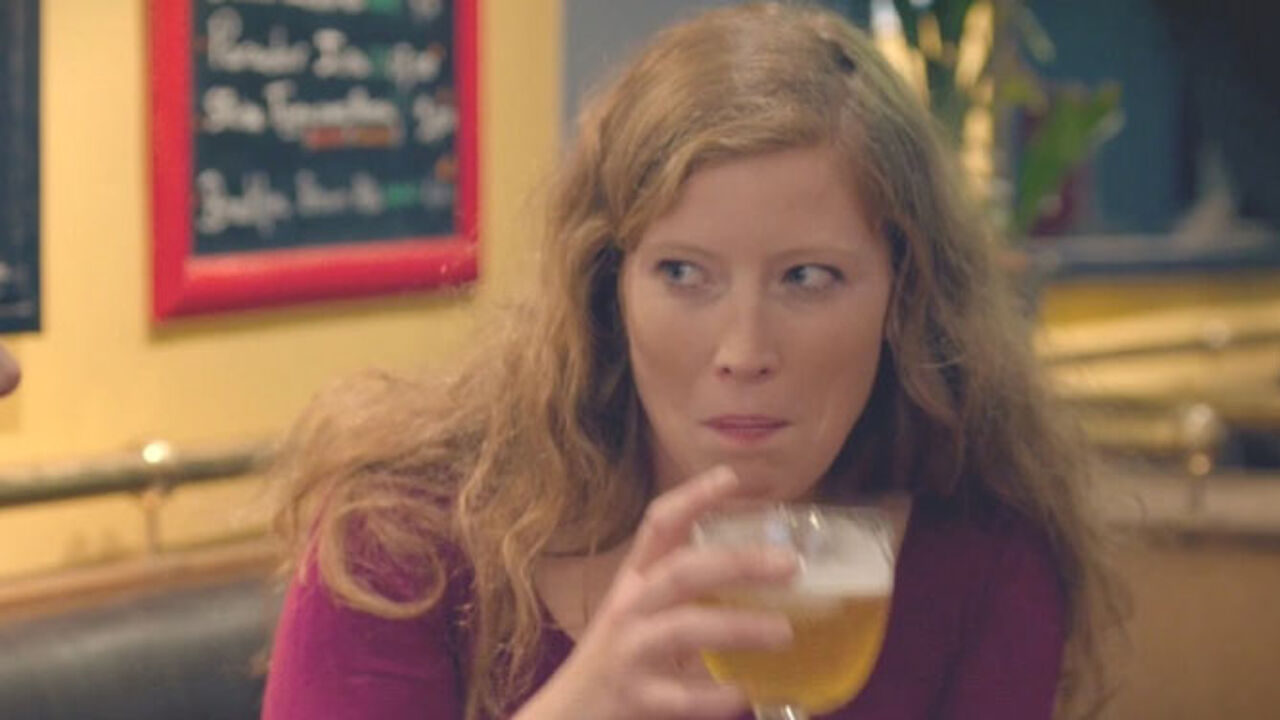 Eric Lauwers of AB InBev says: "Land anywhere, at any airport, and if you encounter Belgian beer you'll be proud to be a Belgian. Unfortunately at home too many Belgians feel beer is merely an everyday commodity. If they go to a party they will take a bottle, but it will be a bottle of wine." That's a mentality that the brewers want to change!
The present campaign, on TV and on Facebook, is supported by all the country's brewers, the VLAM, the farming products' marketing agency and the country's associations of pub landlords and restaurant owners. Eric Lauwers insists that a café is still the best place to enjoy a beer: "Beer brings people together. We're the original social network".
The campaign will be borne by three foreign Belgian beer lovers: Cécile Ledorme from Paris, Chris Lively from the States and Tina Su from China. Dominique Friart of the St. Feuillien Brewery stresses that the campaign is based on authenticity. The beer lovers are not actors, but real people working with beer: "They are professionals, beer lovers and ambassadors of Belgian beer."
The campaign videos with Cecile Ledorme, Chris Lively and Tina Su were filmed on location and form the culmination of 18 months of work.
In addition to the TV ads there is also a Facebook page Fier op ons Bier. Get enough of your friends to like it and you could win a Belgian beer flag, beer glasses or even get an opportunity to meet a Belgian brewer.
A special retail box will also be marketed that you can fill with your four favourite Belgian beers.
Cécile wanted to become a trapeze artist when she was young, but now beer is her work. France may be the land of wine, but Cécile feels that beer offers more tastes to try out than wine. Beers can be spicy, fruity and acidic: "Belgian beers have it all."
"They say beer is a men's drink, but I taught my husband to love... beer. It has become a passion."
Cécile now has her own place and runs the Brewberry pub near the Panthéon in the 5th arrondissement of Paris.
"Belgian beer has influenced the world. It has a richness, a craft, an art that few other countries in the world possess."