Brussels Sprouts Man in Schuman Metro Station
Waiting for your train in the metro. I'st a common experience and a bit of a waste of time, but a group of young people has attempted to make the best of their wait and have thought up a number of word games involving the names of Brussels metro stations and have turned them into pictures.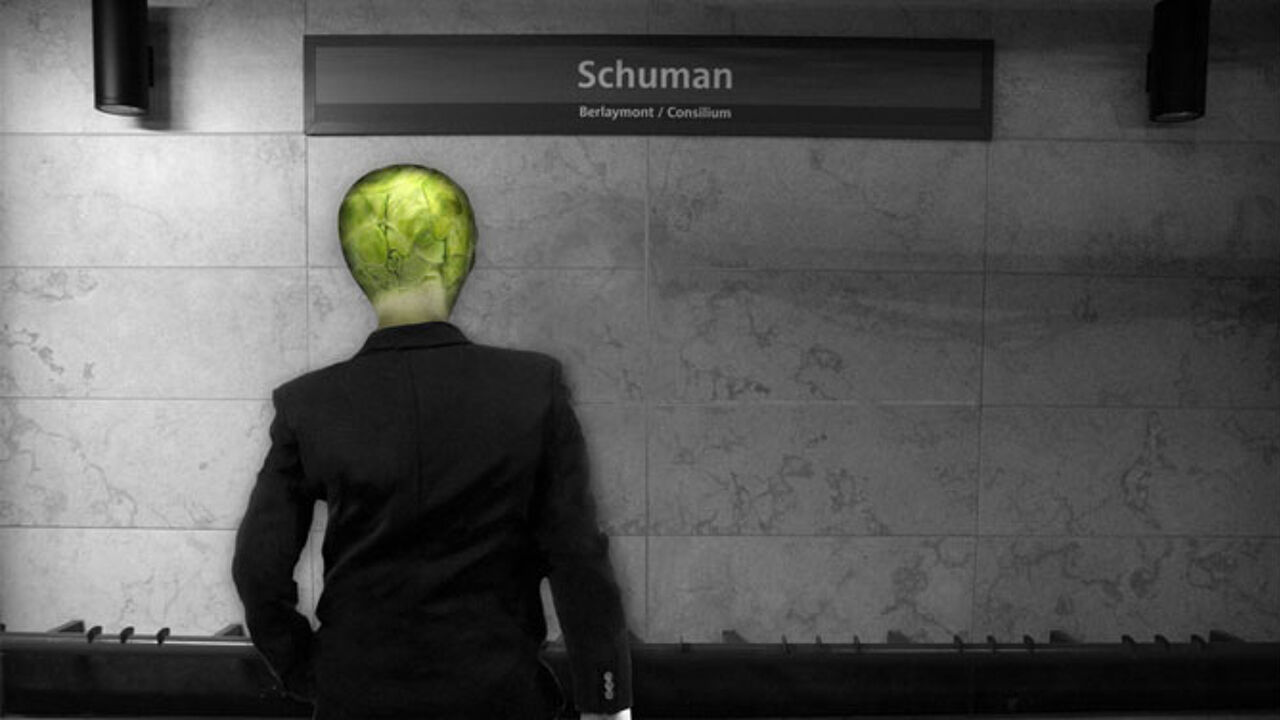 The French word for sprouts is 'choux'. So metro station Schuman, at the heart of the European District, gets its own Brussels Sprouts Man.
The youngsters make cartwheels in metro station Het Rad/La Roue/The Wheel, while a little further along in Boileau - Bois l'eau - drink water - get it? - our photographer shot a woman with a quintessentially Belgian bottle of still water.
You can find the entire selection on the BrusselsLife.be website.