Even harder times for John van den Brom at Anderlecht
Despite steering his team to a 2-0 victory against bottom-of-the-table RAEC Mons, Anderlecht coach John van den Brom is being targeted by the Anderlecht fans. This is because Anderlecht are not playing the "nice football" the club normally stands for. Meanwhile, the players are still behind their Dutch coach.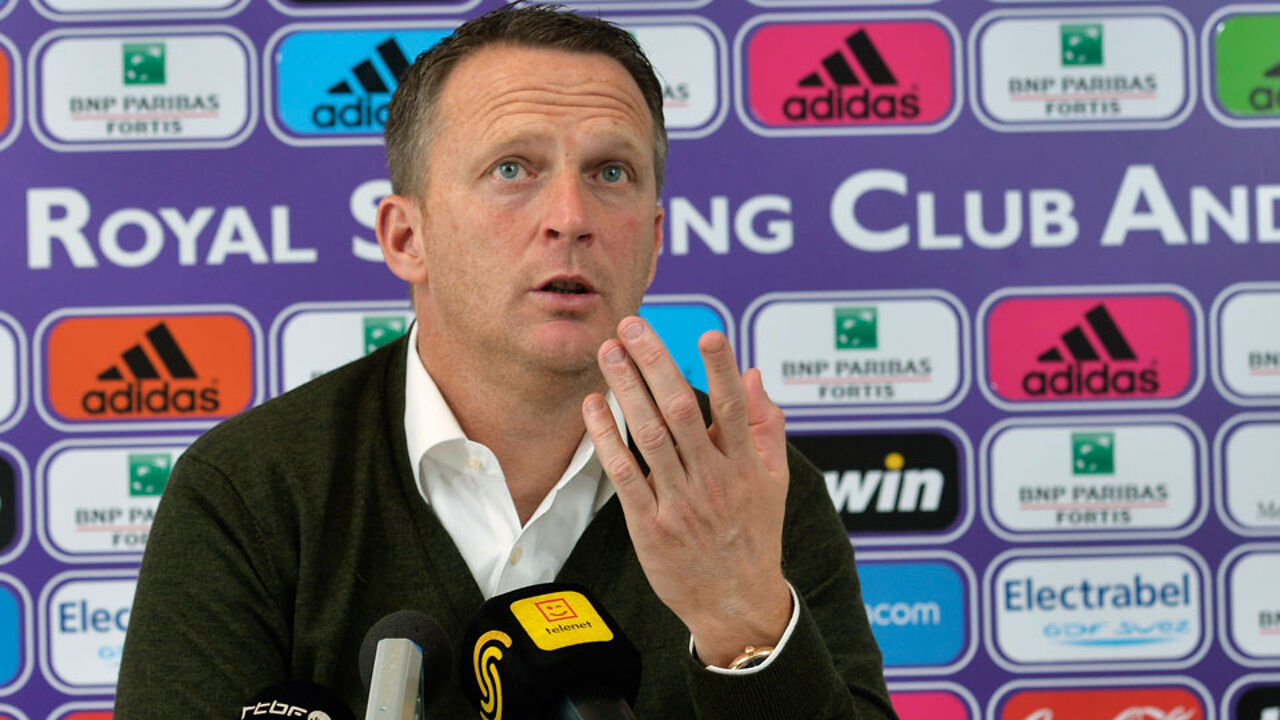 The 2-0 win against Mons may sound like good news for John van den Brom, but in fact it could hardly help to make the fans any happier. Van den Brom has been under fire for some time now, but also thanks to the support from the management, he was able to keep his seat.
Anderlecht have been very volatile so far this season. They played some excellent matches, but also had some very poor performances (especially in the last couple of weeks).
The fans have lost their patience in a season where Van den Brom has had to work with many youngsters as some more experienced key players left the club last summer. At the same time, he had to fit in a number of new players that arrived at the club - and that haven't showed what they are capable of just yet, despite the high expectations. Goalgetter Aleksandar Mitrovic, a 5 miilion euro signing from Partizan Belgrade, even started on the bench yesterday.
Van den Brom is desperate to get the engine started, but as it just won't work, he is making changes to his team almost on a weekly basis. Speaking after the match, he told journalists he heard he and his team were being booed by the crowd. "I was surprised about that. I know we are not having our best spell, but this is not helping the team. Actually, this has a negative impact on my players. (...) You know, we don't them to tell us we're not playing well. We also see this with our won eyes. And yes, we ware working on it!"
The fans were not just unhappy about the game, they also targeted John van den Brom personally. "Of course I heard the chants, I am not deaf. But I was concentrated on the match", Van den Brom said, as he was clearly irritated by a question asked him by a journalist. However, despite the criticism, Anderlecht retain 3rd place in the standings. The Brussels club is still on course for European football (the top-2 after the play-off 1 competition will play in the Champions League, while the number 3 will go to the Europa League).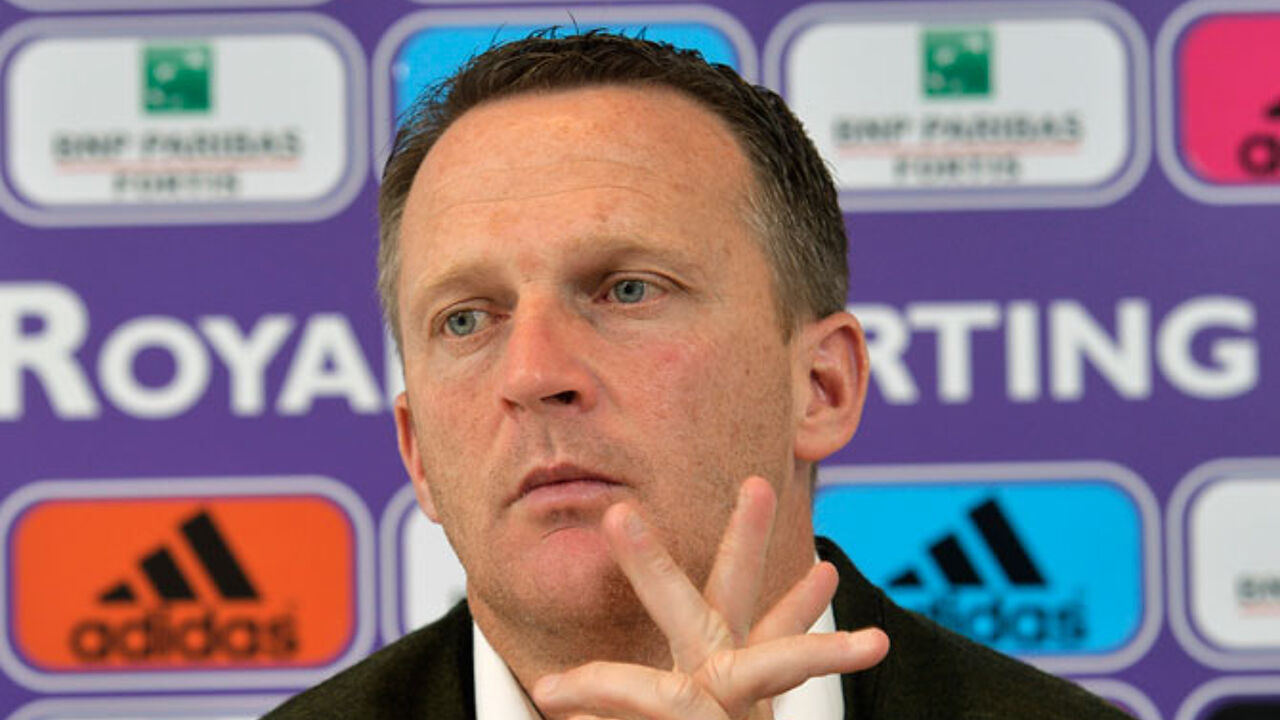 26th day of play
Club Brugge - Kortrijk 3-1
Charleroi - Standard 0-1
KV Mechelen - Ostend 1-1
Zulte Waregem - Cercle Brugge 2-1
Waasland Beveren - OH Leuven 1-0
Lierse SK - KRC Genk 0-1
Anderlecht - Mons 2-0
AA Gent - Lokeren 1-1
Standings after 26 of 30 days of play (top-6 to play-off 1)
1. Standard   63 points
2. Club Brugge 53
3. Anderlecht 51
4. Zulte Waregem 48
5. Lokeren 44
6. RC Genk 41
7. AA Gent 35
8. KV Kortrijk 34
9. Lierse  SK 30
10. KV Oostende 30
11. Cercle Brugge  30
12. KV Mechelen 28
13. Charleroi   27
14. W. Beveren  25
15. OH Leuven  23
16. RAEC Mons  13