"Brussels should not become a bone of contention"
The Francophone liberal and Deputy-PM Didier Reynders and the Flemish socialist Pascal Smet have debated on the future of Brussels. In the debate, organised by the Dutch-speaking Brussels university VUB, they expressed their hopes for a Brussels Region with an own identity that becomes less dependent.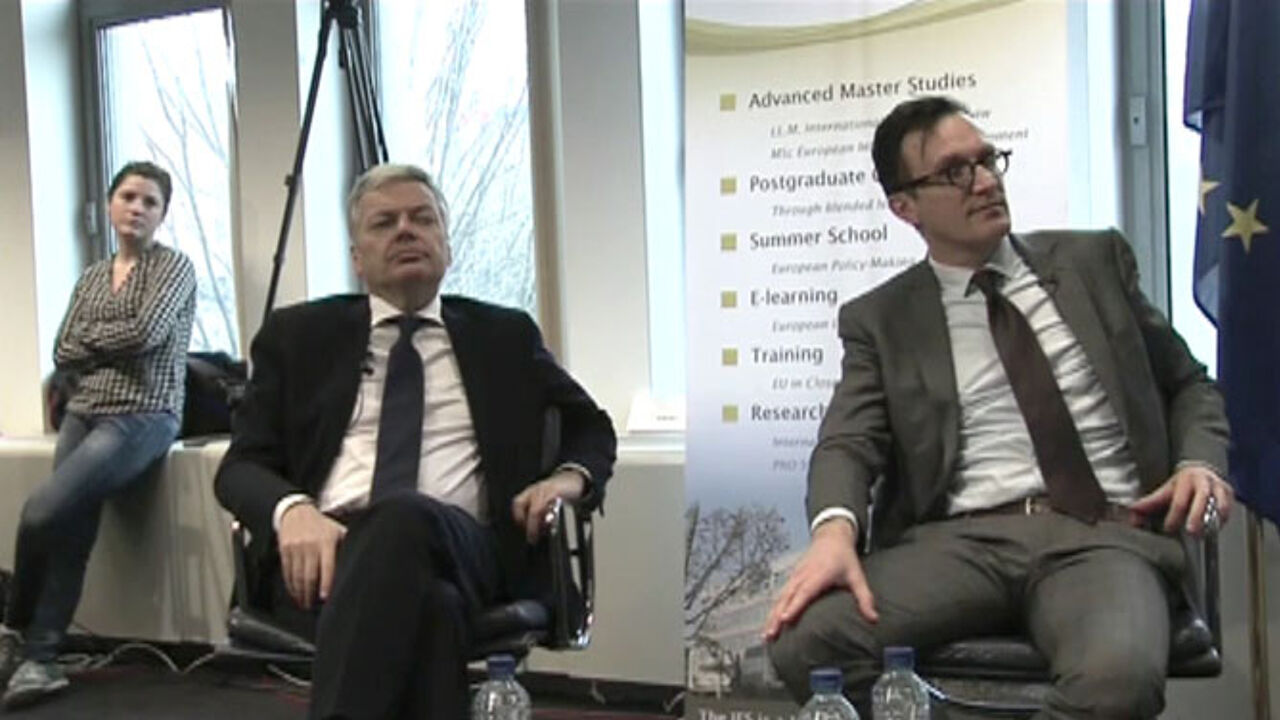 The Flemish Education Minister Smet and Foreign Minister Reynders agreed that the Brussels political structures are too complicated. There are at present 954 politicians in Brussels, which is too much for Smet. "Some may not have the power on the regional level, but they may be in the ruling coalition on the local, municipal level. This is not good for the democratic process, as some will be tempted to commit sabotage on that different level."
Mr Smet is pressing for the creation of a so-called "coalition of the willing" to avoid this. You just can't stop a good idea, you can slow down the process at most." 
Mr Reynders points to another problem: the cooperation between Flemings and Francophones. "For some Flemish politicians, it is impossible to have a real Brussels Region", he said, referring to the Flemish Nationalists among others. "But things are getting better. Flemings and Francophones have to manage the Brussels Region together."
Mr Reynders hopes that the N-VA, who are poised to win the May elections and become Belgium's biggest political players, will not use Brussels as a bone of contention, or, as Mr Smet put it, "use Brussels as the child that becomes the victim of its parents' divorce."  "Because that's what the N-VA wants to do, use Brussels to oppose the different parties. We should opt for our own future", Mr Smet adds. 
Vice-PM and Foreign Minister Didier Reynders is hoping to become the new Belgian Premier after the 25 May elections. He hopes that his party, the Francophone liberals of MR, become the biggest players in Brussels and that the liberals will become the country's biggest political bloc.