King Filip arrives in Italy
Belgium's King Filip has arrived in Italy at the start of an official visit. The visit is the last to a founding state of the Common Market. Earlier the king was in the Netherlands, Luxembourg, France and Germany.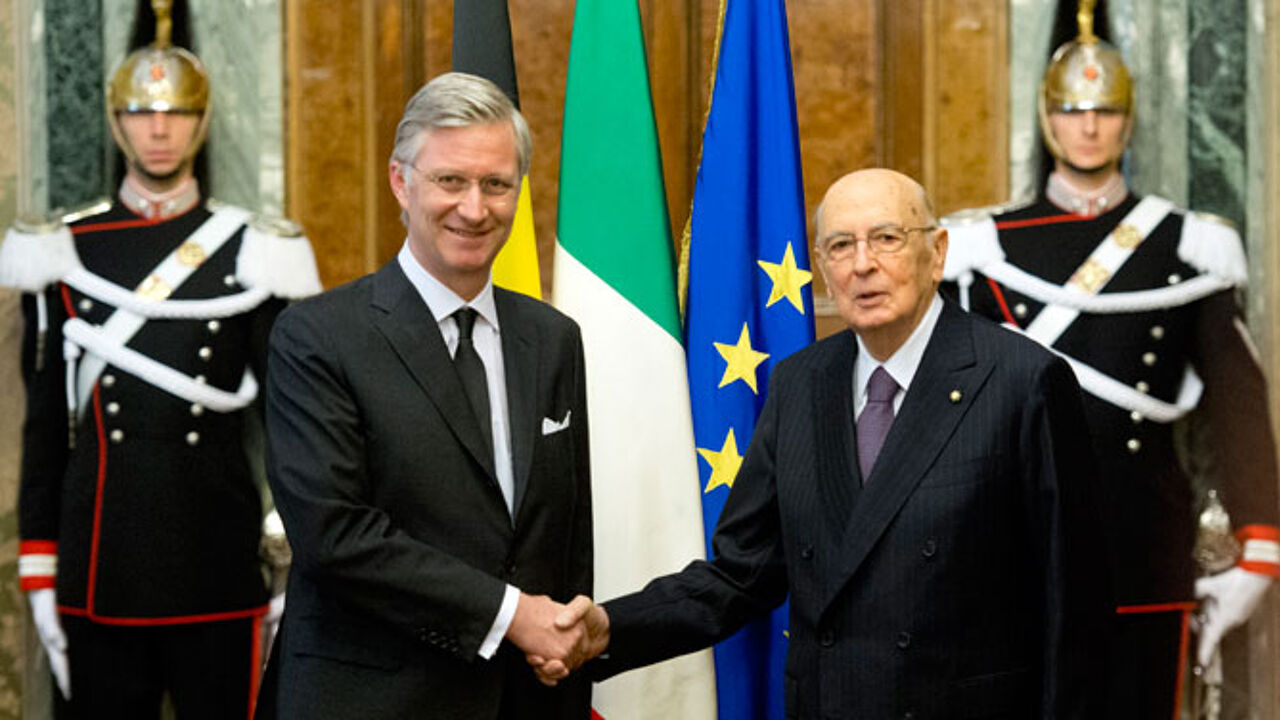 King Filip was joined by Queen Mathilde, Premier Elio Di Rupo and Foreign Minister Reynders at the Palazzo del Quirinale, the home of the Italian President, for a meeting with the current Italian President Giorgio Napolitano (picture).
After a lunch with Mr Napolitano the Belgians met with Enrico Letta, Italy's outgoing premier.