Why is Bart De Wever wearing a Hawaiian shirt?
Strange posters of our politicians have surfaced along Flemish high and by-ways in recent days. This is an election year with a poll in May, but the bills already show our political leaders in Hawaiian shirts. What can be happening?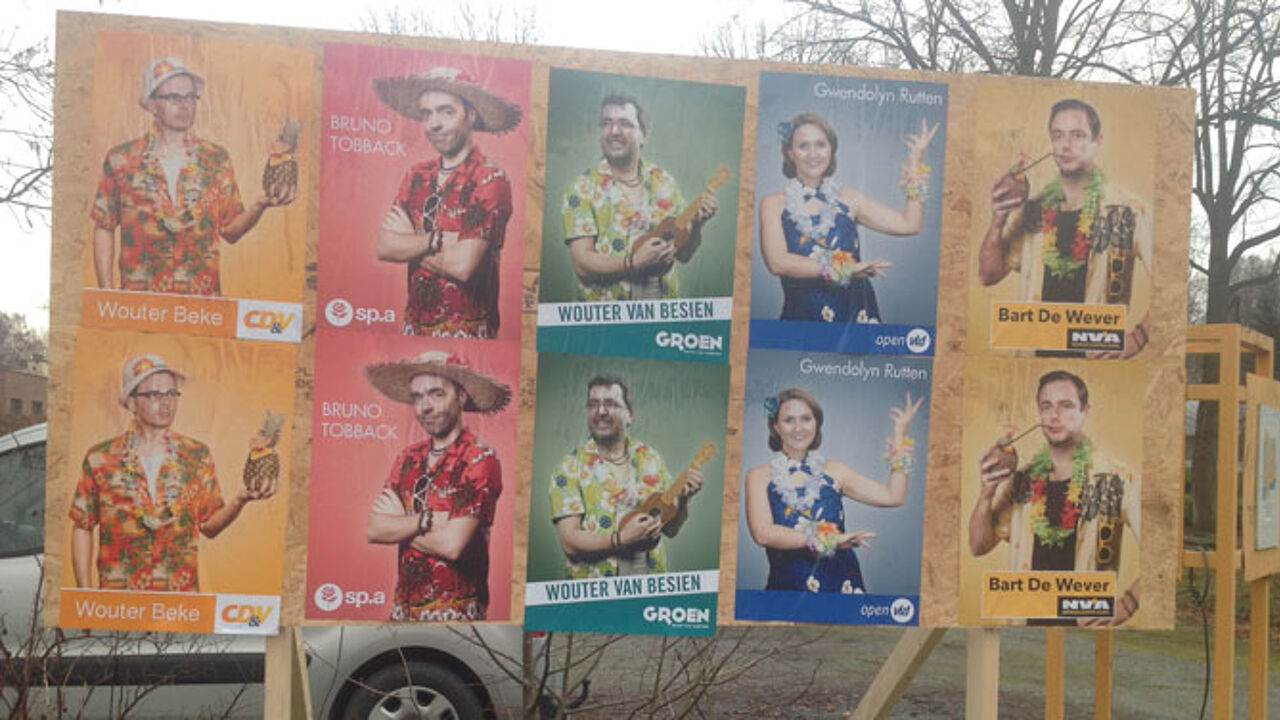 The posters are an initiative of 11.11.11, the umbrella of Flemish North-South organisations. With posters in 130 municipalities and a slogan "Belgium is not an island" the organisation wants to encourage politicians to devote greater attention to international topics in the election campaign.
11.11.11. Director Bogdan Vanden Berghe: "Solving and preventing a financial and economic crisis, dealing with climate change and increasing inequality, finding a humane solution for immigrants... In order to deal with such challenges we need politicians with courage who dare to look beyond our borders."