"British literature was their first encounter with the UK"
Thanks to book stores Waterstones and Filigranes the Brussels Book Fair boasts a British flavour this year. British Ambassador Jonathan Brenton too is convinced of the powerful attraction books have for millions around the world.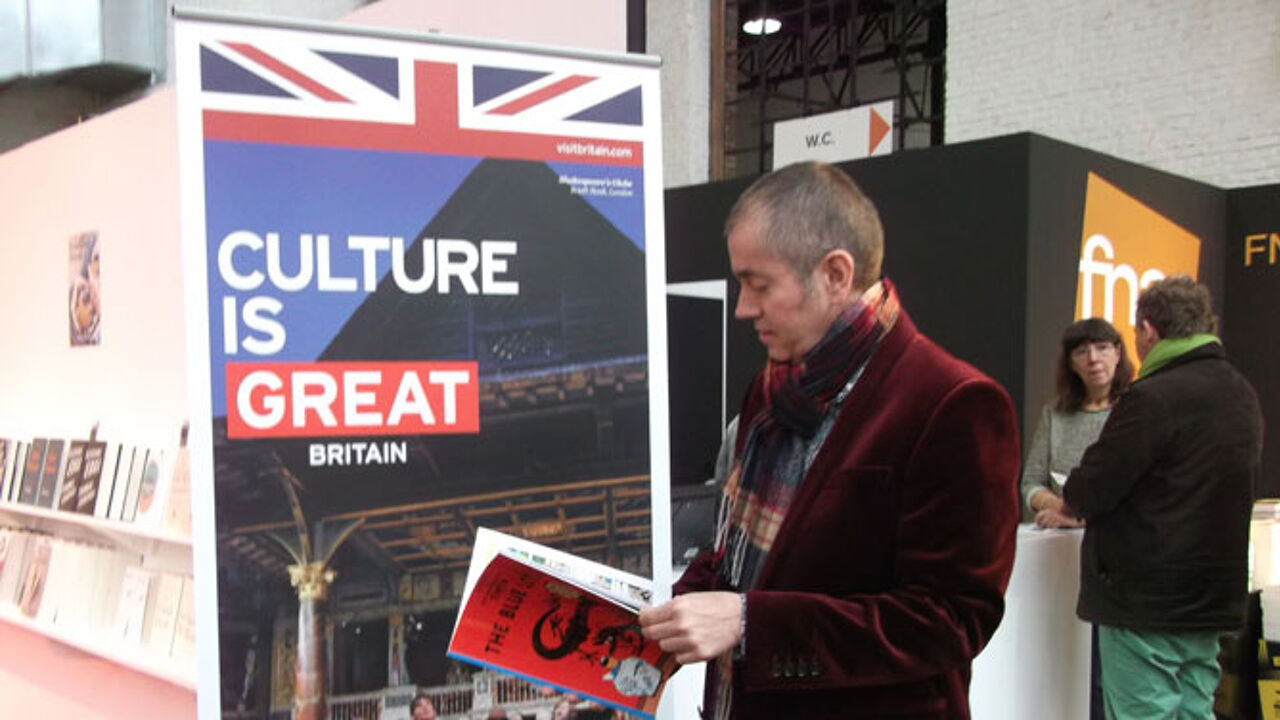 Britain is in the spotlight at this year's Brussels Book Fair where history is the other big theme. In all 24 British authors are attending. British ambassador Jonathan Brenton (pictured below) is delighted with the book fair's choice in a year when minds will focus on the start of a conflict that forms part of a shared Belgian and British history:"It seemed that we should be inviting British authors engaged with history in a year when we commemorate the centenary of the First World War. Some of the authors will address some of the toughest and most important historical questions - Antony Beevor and Margaret Macmillan will address causes and consequences, and Diana Souhami (biographer of Edith Cavell) will talk about Edith Cavell. Others will do light-heartedly - Philippe Geluck and Michael Frayn will compare Belgian and British humour."
The British Council and the devolved offices of Scotland, Northern Ireland and Wales are lending their support to the Brussels Book Fair this year. Ambassador Brenton insists that you cannot underestimate the power of books that for many people outside the UK are a first encounter with Britain:
"The great thing about books is that they show and promote the full richness and diversity of British life. Whatever political views or literary tastes you might have, you can find something for you in British history, comedy, thrillers, poetry, books on sport, whatever. Whether they are high-brow, low-brow adults or children's books, there is something for everyone. Literature has massively enriched other forms of creativity in the UK - as we can see in British films and television, British painting and music. For many people reading British literature was their first encounter with the UK. Britain seen through books remains a powerful attraction for millions of people round the world."
Millions of English language books printed in the UK are sold overseas every year. Hopefully the British presence at this year's Brussels Book Fair will bring this literature to a new audience. Jonathan Brenton: "Ever since Shakespeare 450 years ago until today, British authors have consistently appealed to many readers all around the world, and we are certain that this will continue to be the case. This Brussels Book Fair is yet another example of this achievement, offering a window into widely appreciated UK literature and culture."