UK in the spotlight at Brussels Book Fair
For the next five days Sheds 1 and 2 of the Thurn & Taxis exhibition centre in Brussels will be packed with thousands of book lovers. It's the annual Foire du Livre, the Brussels Book Fair. This year there is an extra reason to visit the fair as the United Kingdom is in the spotlight as 'Pays d'Honneur'.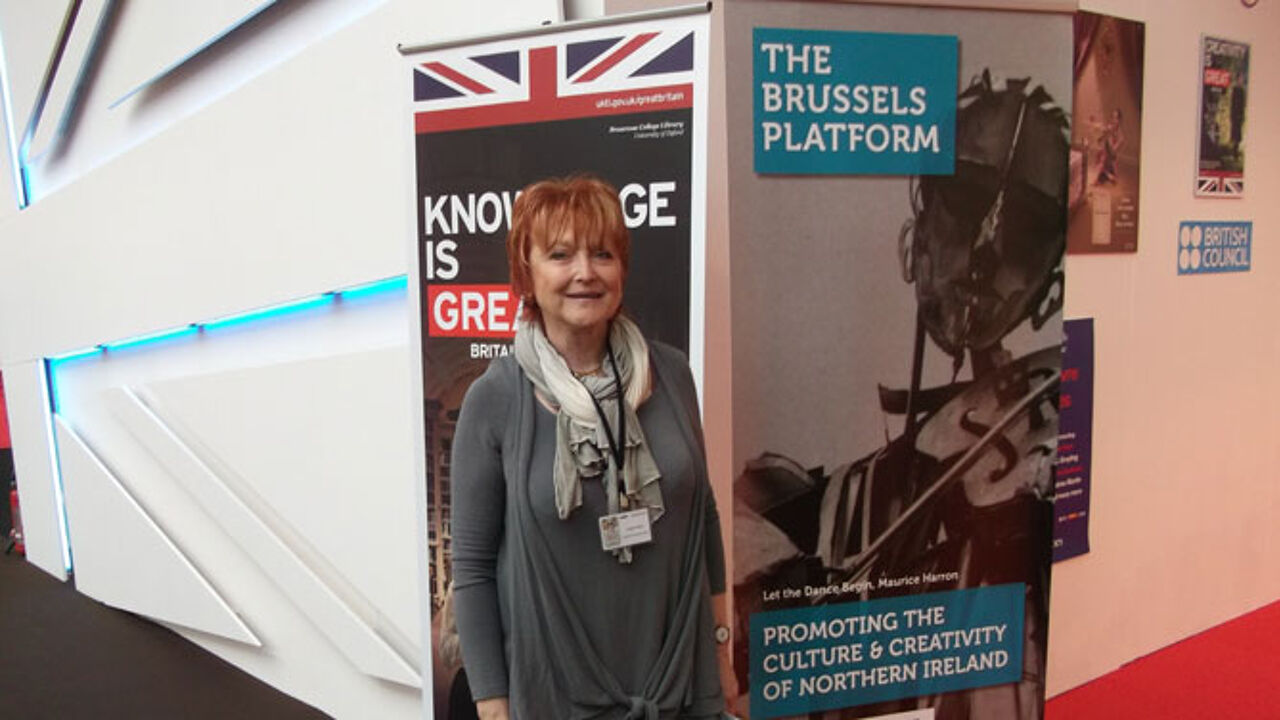 As with most things that have anything to do with culture in Belgium, book fairs too are split along linguistic lines. In November Flanders celebrates the book with the big book fair up in Antwerp, while the Brussels Book Fair is on in the capital until Monday.
Some 1,000 publishers are represented as well as book stores. It is a largely Francophone affair, but the organisers are keen to break out of the ghetto.
Christine Defoin: "It's the third year that we started to put the literature of a non-French speaking culture in the spotlight. We commenced with Italy and Spain, but this year's it's the UK. There's a good reason for that. Each year the Foire also has a special theme. This year it's history and we are marking the centenary of the start of the Great War. We discovered that the British embassy was interested in helping us and the British Council funded the cost of bringing seven British authors to Brussels."
Book stores Filigranes and Waterstones are backing the event, but the highlight will be a series of talks and interviews by and with British authors. The interviews will be conducted by journalists from the daily La Libre Belgique and the Francophone broadcaster RTBF.
Christine Defoin: "24 British authors are coming representing all different genres. Belgians are looking forward to meeting Jonathan Coe, author of Expo 58. This book tells the tale of Thomas, who was sent to Brussels to run a pub during the world exhibition in 1958. It's a novel that has been translated into Dutch and French. Belgians love detectives. We've invited several crime writers including Stuart MacBride and RJ Ellory . All four nations of the United Kingdom are represented: England, Scotland, Wales and Northern Ireland."
"As you know history is our other big theme this year and this topic will be represented by Antony Beevor from the UK. He's an expert on the Second World War and will be speaking about Russia in international conflicts."
"Playwright Michael Frayn is attending too and should be able to count on a big crowd after the success of his plays in Brussels."

"Most of the authors have come over especially, but there's Stephen Clarke, who works in Paris and who will entertain us with his British sense of humour, and of course Derek Blyth, who lives here and has now written about the 500 most secret places in Brussels. Food too will get a look-in with food writers Anna Jenkinson and Diane Fresquez here too."