Guy Verhofstadt: "It should be us thanking you!"
The former Belgian Premier and liberal democrat candidate for the post of European Commission President, Guy Verhofstadt, has addressed a crowd on Independence Square in Kiev, the capital of Ukraine. Mr Verhofstadt spoke of his satisfaction that the European Union is launching sanctions against the regime of Ukrainian President Viktor Yanukovich.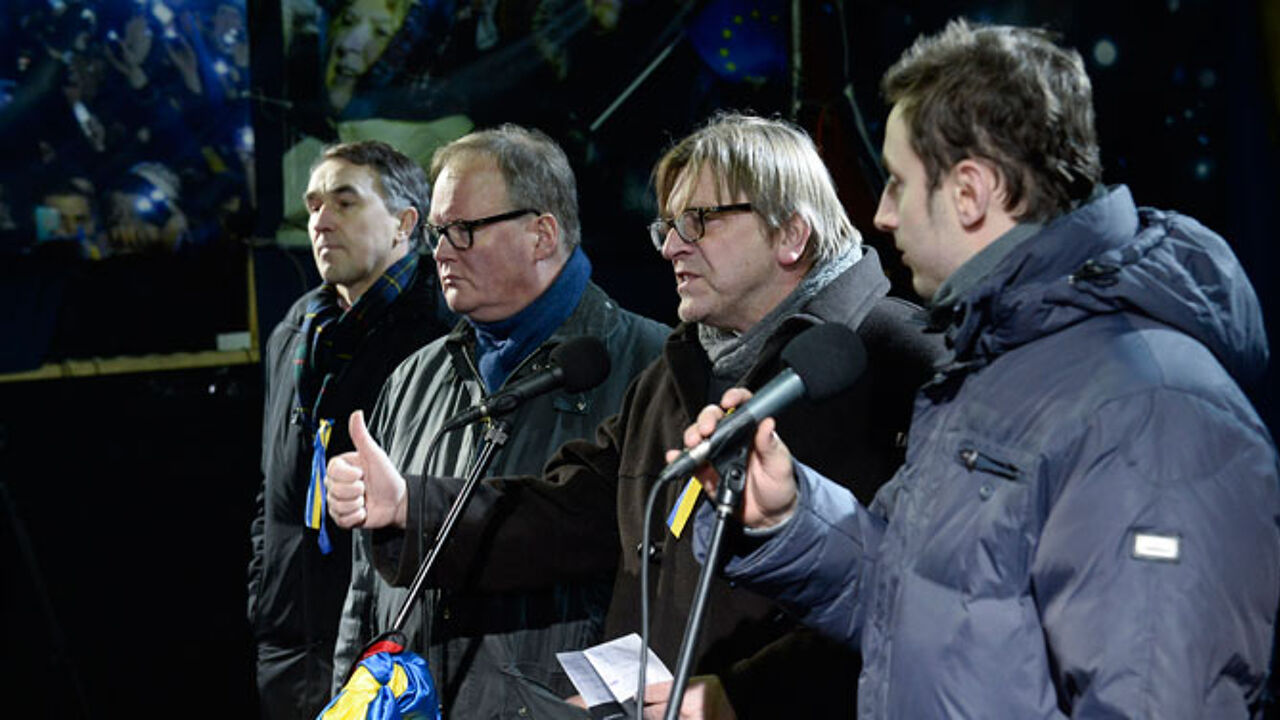 His assertion that the decision should have been taken weeks or even months ago was met with applause from the gathered opponents of President Yanukovich.
Mr Verhofstadt continued:
"The question now is will Mr Yanukovich's supporters who are targeted by the sanctions distance themselves from the President? If enough people are targeted and distance themselves, this could create an opening for the opposition. The list must be a broad one!"
The EU plans to stop issuing visas to Yanukovich supporters, to freeze Ukrainian assets in our banks and to halt the export of equipment that could be used for law enforcement.
Mr Verhofstadt received a warm welcome during his visit to Independence Square, the nerve centre of opposition to the President. Speaking from the podium Belgium's two times Premier added:
"You shouldn't thank Europe. It should be the other way round. You are defending European norms and behaviour."