UK 'Country in the Spotlight' at Brussels Book Fair
Union flags at the Brussels Book Fair! What can be going on? The flags have been strung up by the British book store Waterstones to mark the fact that this year's Brussels Book Fair is putting the United Kingdom in the spotlight as 'Pays d'Honneur'.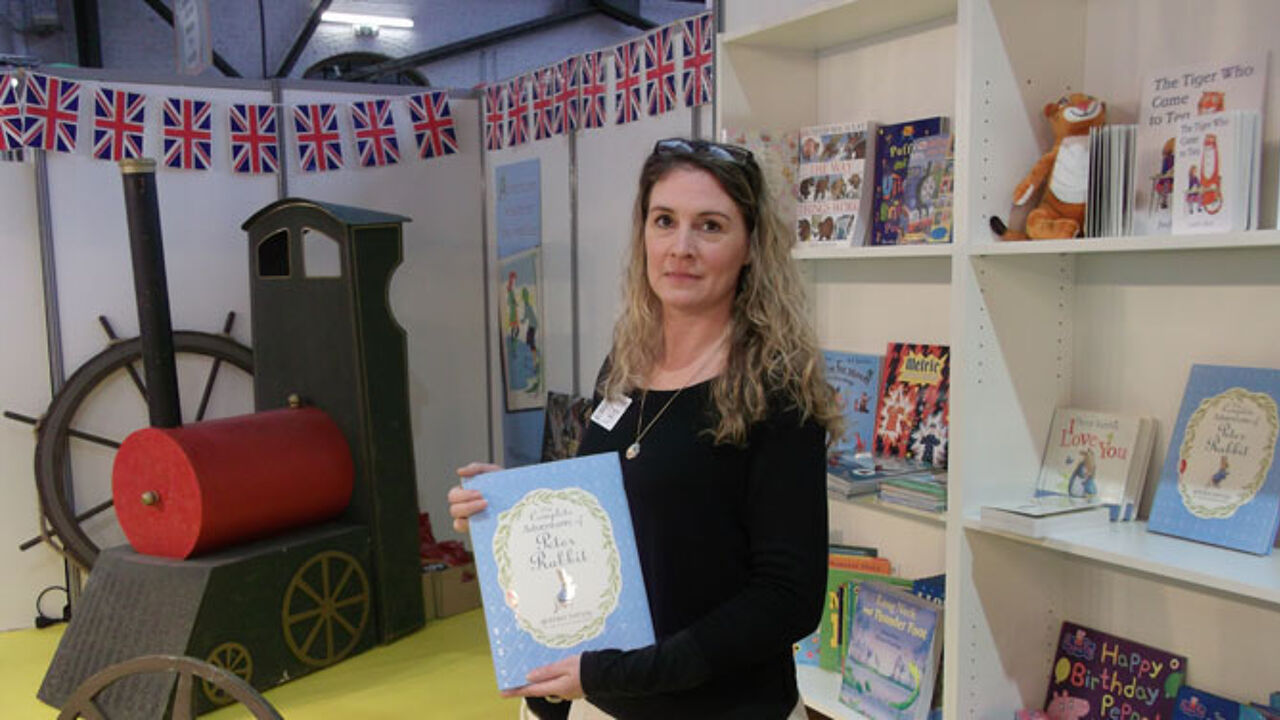 Older readers will remember when WH Smiths on the Adolphe Maxlaan in central Brussels was an island of English culture in Brussels. The book store has meanwhile become Waterstones and today there is a greater choice of shops selling English books, but the pioneer spirit is still present at the Waterstones' stand at the Brussels Book Fair where a dedicated team of staff are determined to promote British books among the fair's largely Francophone audience.
Sabine Steen is responsible for children's books at Waterstones. At the fair she's very busy handing out goodiebags to the kids and there are only takers. British books find a ready audience in Belgium. Sabine Steen: "It is true the Flemish and more interested in English books than the Francophones. Many Flemings learn the language in their teens . They start reading early on, speak it better and go on to read more. There's a very wide audience for English books among the Flemish, while among Francophones it's largely either professionals or people learning the English language."
"Apart from Belgians we of course also rely on members of the international community based in Belgium. We do fiction, but also books on politics, the EU, business and economics. With over twenty English-medium or international schools in greater Brussels there's a big audience for English children's books. And of course there are also English language schools in Ghent and Antwerp. We do sell more fiction than non-fiction, but it it is quite well balanced. Some people feared the kindle would kill off the paper book. Well, I can tell you that hasn't happened in Brussels, though we do hold the monopoly for Kindle sales in Belgium."