It's pandamania in Belgium!
Sunday marked the arrival of the two Chinese giant pandas in Belgium. Xing Hui (the male) and Hao Hao (female) landed at Brussels Airport around noon. Not only the aircraft carrying the pandas received a panda look, but airport staff were also wearing special fluorescent panda vests. And that was only just the start.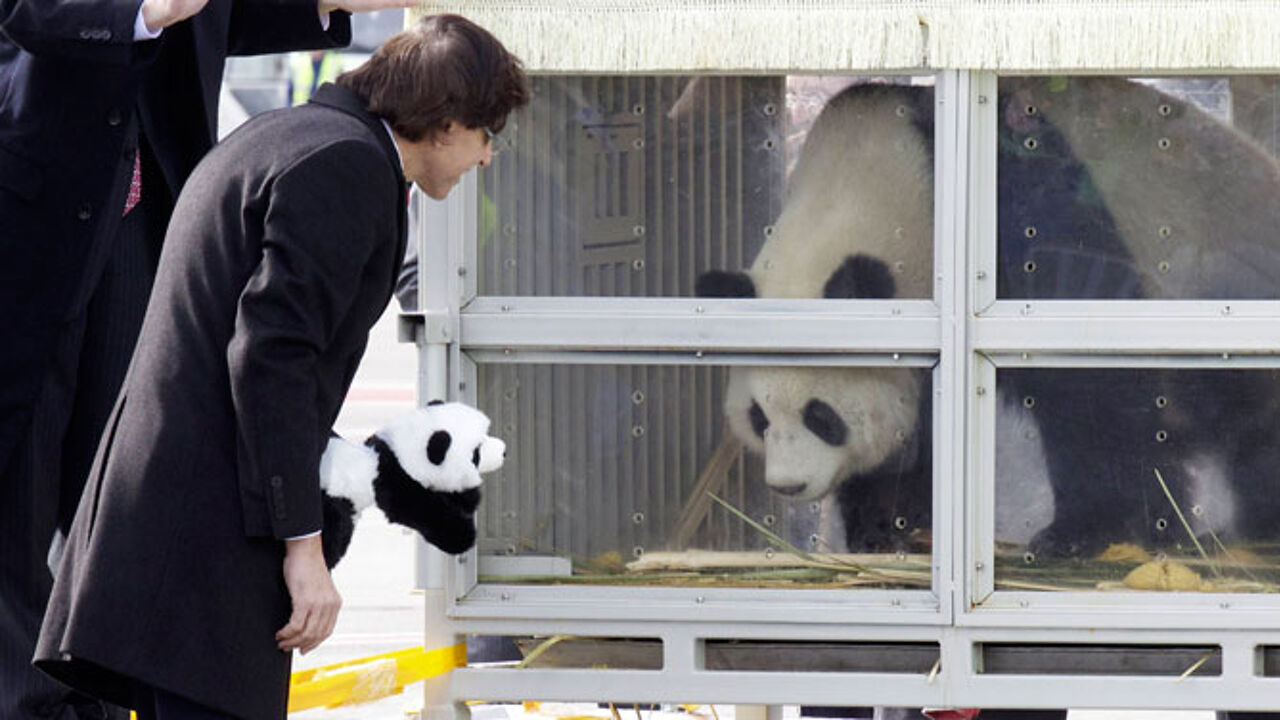 In Zaventem, the delegation was welcomed by Prime Minister Elio Di Rupo (photo) and the Chinese ambassador to Belgium. Despite calls by Brussels Airport not to come to the airport, a number of fans had assembled in the main hall. Mr Di Rupo took some time to have a chat with the people.
One may point out that the pandas were received as heads of state - the welcome delegation also included the deputy PM's Alexander De Croo and Pieter De Crem as Defence Minister - but it is claimed that this is exactly what the Chinese authorities were expecting. 
In the afternoon, the pandas were transported to their final destination, the animal park Pairi Daiza in Hainaut province, Wallonia. They received a police escort for the ride.
At the animal park, some 2,000 people that received a special invitation were waiting for the pandas' arrival. "We won't be able to catch a real glimpse of the animals, because we don't want to give them any stress. However, it will be shown on a big screen how they will leave their cage", explained Kim, a teacher at the school "De Bergop" from Tiegem (West Flanders) that had a small delegation there, this morning.
In Pairi Daiza, Hao Hao and Xing Hue will first be put in quarantine. The two pandas should stay in Pairi Daiza for 15 years. They will be involved in scientific research and a breeding programme. The park only opens to the public on 5 April. It is expected that the pandas' presence will boost visitor numbers in order to make it a commercial success.