Marc Wilmots has a big smile on his face
The Euro 2016 qualifying draw opposed Belgium to Bosnia-Herzegovina, Israel, Wales, Cyprus and Andorra in Group B. The Belgian national football team can't complain, as they avoided the Netherlands, Spain, Germany, Italy and England from the top group.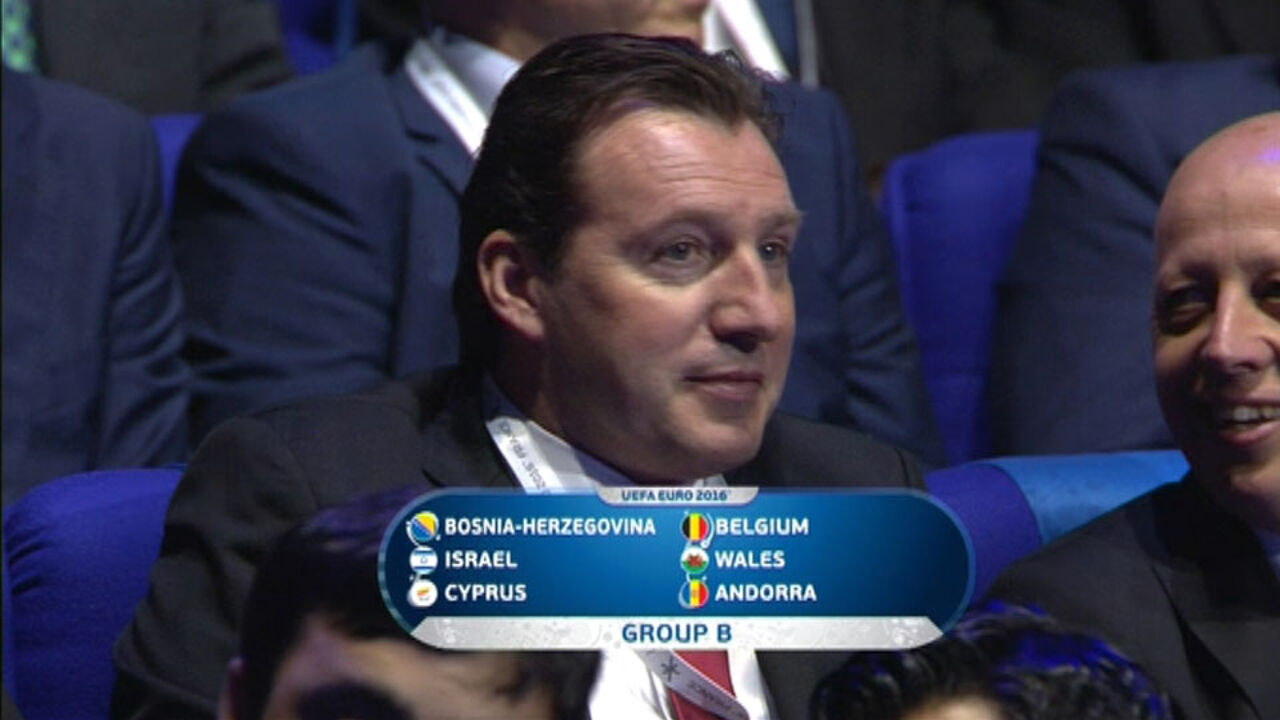 The Red Devils were not seeded for the draw, and had a big chance of being drawn against a major country. However, they avoided the biggest fish and had a lucky draw in the end.
National team coach Marc Wilmots had a big smile on his face in Nice. The Red Devils will start as the favourites to win the group. However, this is not even necessary to qualify for the European Championships, as the top-2 will advance to Euro 2016. Even the teams ending in 3rd place still have a chance to advance, although most of them will have to survive a play-off match first. This is because 24 countries will be taking part in the finals in 2016, instead of 16 normally.
Euro 2016 takes place in France, from 10 June to 10 July. The qualifying round will take place between September 2014 and October 2015.