Young man killed in glass waste container explosion
In Koekelberg (Brussels) a youngster has died as a result of an explosion of a waste glass bottle container. The judicial authorities are still investigating the case, but it is assumed someone threw a petrol bomb in the container.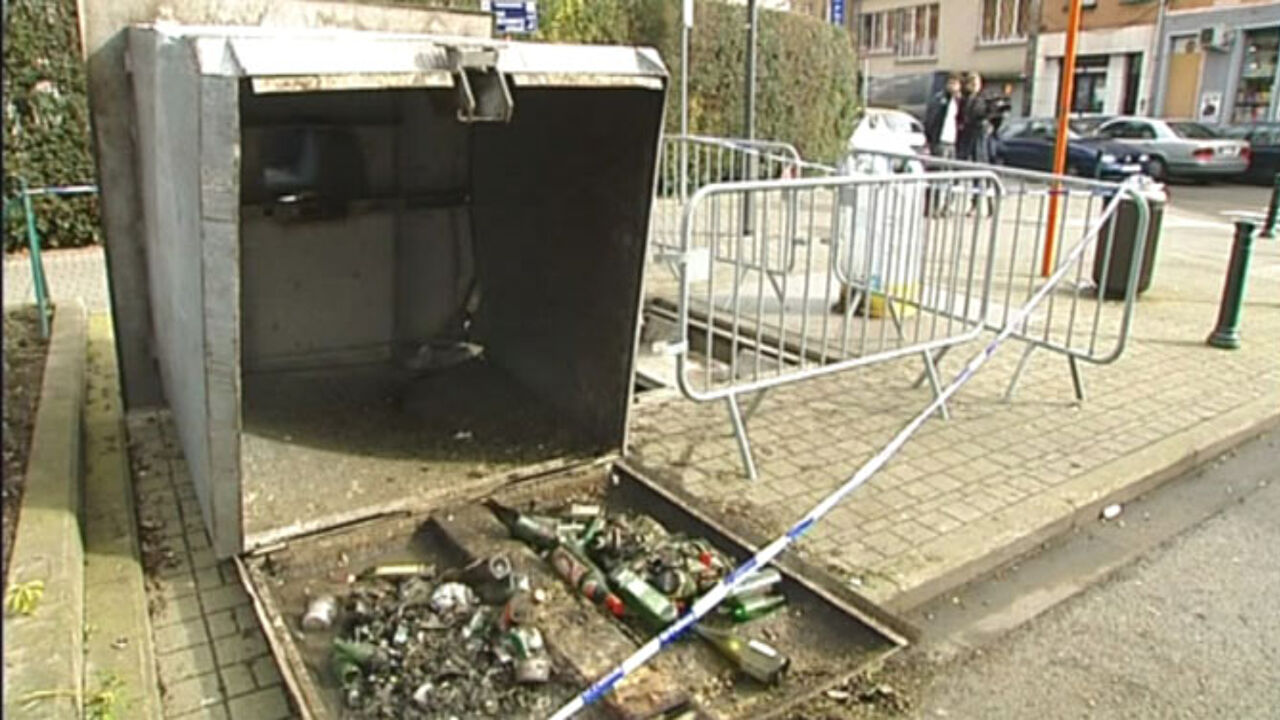 The explosion happened around 1am last night. The disposal container flew 2 metres in the air according to witnesses. A 19-year-old man that was standing beside the container, sustained heavy injuries in the face. He was transferred to hospital, where he succumbed later on.
An investigation has been started to find out what exactly happened, but it is believed that someone threw a molotov fire bomb into the container.