Club Brugge claw their way back in the title race
In football, Club Brugge downed leaders Standard 1-0 to reduce the gap to just 4 points, 2 days of play before the start of Play-off 1. The result means a major boost for the Bruges title ambitions, as they clearly have the momentum just a couple of weeks before "money time".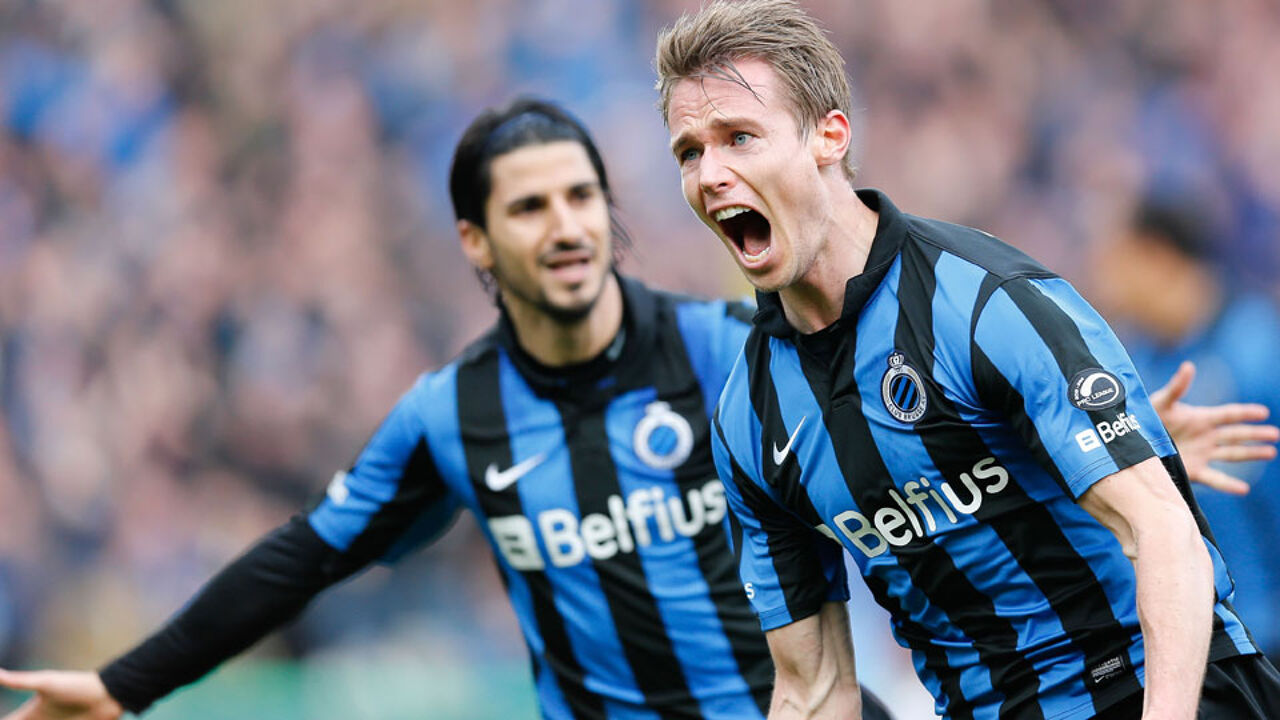 Club Bruges were playing at home, before a sell-out crowd of 26,000. The blue-black team had the better chances and dominated play for most of the match, imposing their typical power play on the visitors from Liège. Just when the match looked set to end in a goalless draw, midfielder Jesper Jorgensen fired home the 1-0, although Bruges were a bit lucky as his shot was deflected, which caught Standard goalkeeper Eji Kawashima (small photo) by surprise.
There are only 2 days of play left in the pre-competition. Play-off 1 will see the top-6 teams of the league competing for the title and the European places. However, at the start of this 10-day round-robin mini-competition, the points will be reduced by half. This means that Bruges are virtually only 2 points behind Standard (if everything remains the same in the 2 final days of play).
But, what is maybe more important, is that Bruges now have the momentum. They are the team coming back from behind and have the mental bonus. Newly-arrived coach Michel Preud'homme seems to have his team on the rails just in time.
Standard have been in first place for most of the season and had a wide gap at one stage, but their empire seems to be crumbling down just when money-time is coming up. To be continued.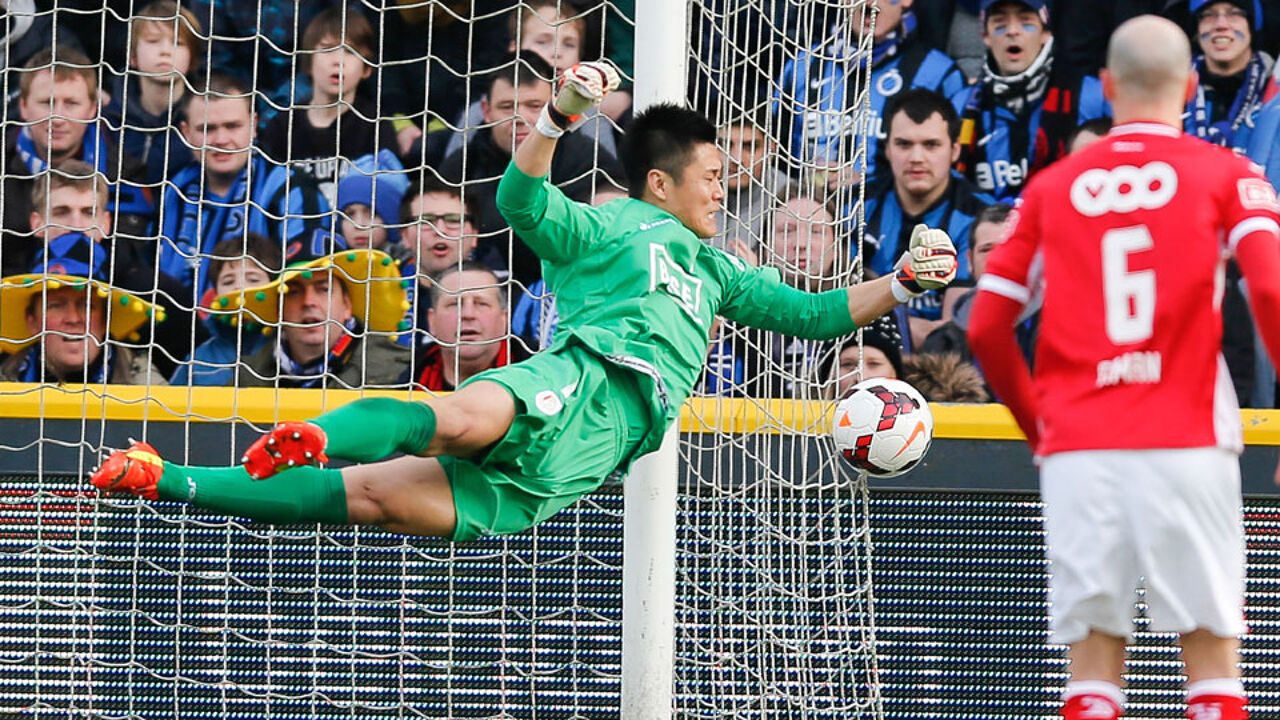 Genk versus Ghent
In other action, Anderlecht moved past KRC Genk 2-0, a result that keeps the defending champions in the title race. The victory also gives Anderlecht coach John van den Brom more breathing space. Anything but a win would have added to the crisis the club is going through. Genk are still facing a tough battle with AA Gent for the final Play-off 1 spot. AA Gent beat Charleroi 2-1 and are now equal on points with Genk in 6th place, although Genk are still 6th as they have more wins.
28th day of play (2 to go):
KV Mechelen - Lokeren 1-0
AA Gent - Charleroi 2-1
RAEC Mons - KV Oostende 3-0
W.Beveren - Zulte Waregem 2-2
KV Kortrijk - Cercle Brugge 4-0
Lierse - OH Leuven 0-0
Club Brugge - Standard 1-0
Anderlecht - KRC Genk 2-0
Standings (all 28 matches)
1. Standard        63 points
2. Club Brugge  59
3. Anderlecht     54
4. Z.Waregem    49
5. Lokeren          47
6. KRC Genk      41
7. AA Gent          41
8. KV Kortrijk      37
9. KV Oostende   33
10. Cercle Brugge 33 
11. Lierse SK       31
12. KV Mechelen 31
13. Charleroi        30
14. W.Beveren     29
15. OH Leuven    24
16. RAEC Mons  19