Carnival record in Binche
While in the Flemish capital of carnival Aalst the clean-up has started the people of the Walloon city of Binche are celebrating a record turn-out at the festivities on Shrove Tuesday: 100,000 people took part in the revelry!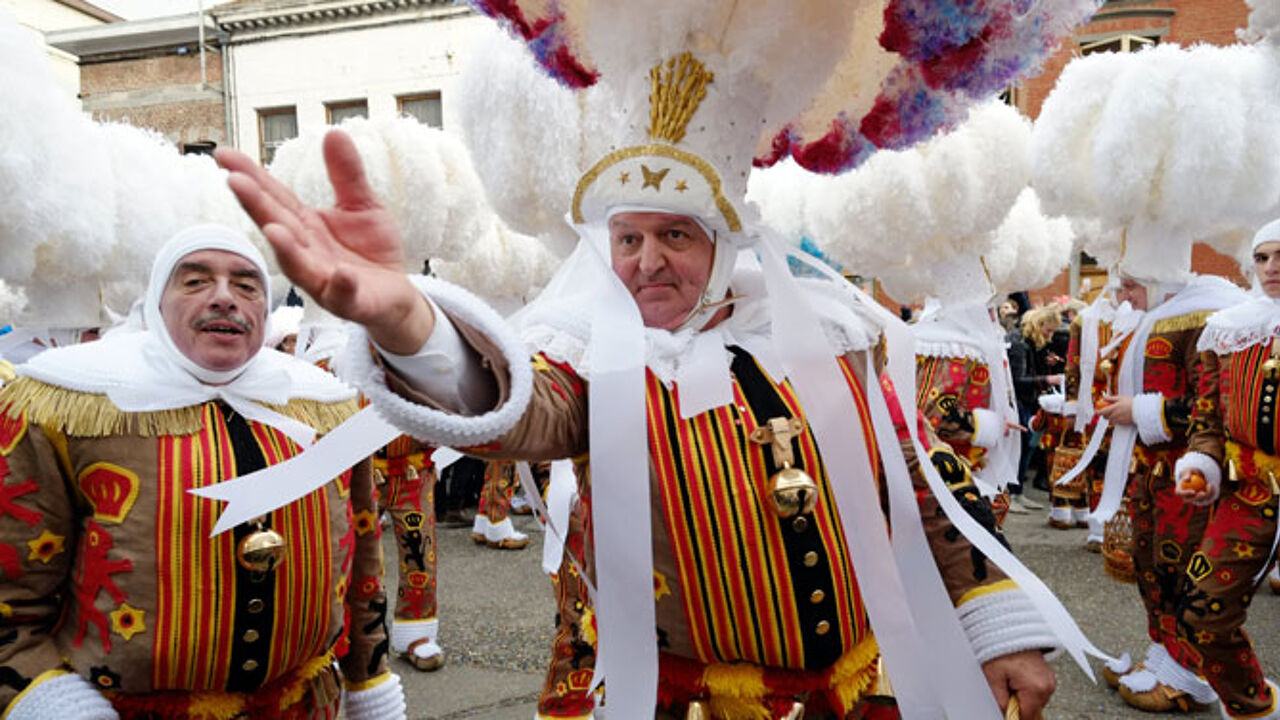 Both the carnival celebrations in Aalst and the Gilles of Binche feature on the UNESCO's world heritage list. The Gilles are the clown-like performers, who wear wooden footwear and wax masks in which they carry out their typical dance.)The highlight of Aalst Carnival was the parade on Sunday when revellers mocked our politicians. In Binche Pancake Day is the culmination of the festivities. Despite the large numbers of revellers the festivities passed without any notable incidents.
In Aalst the 'Voil Jeanetten' (men dressed up as women) thronged the streets of the inner city. An estimated 11,000 people attended the burning of a giant doll on the market square. It's a very emotional moment for the people of Aalst - many of whom have been drinking steadily for three days now - and many have to wipe away a tear.