Bpost stamp fetches world record
A stamp that was released by the Belgian post company Bpost for the occasion of International Women's Day, has fetched a world record even before its first print. The stamp will make the Guinness Book of World Records in the category "stamp with the highest number of readable words" as it shows no fewer than 606 different words.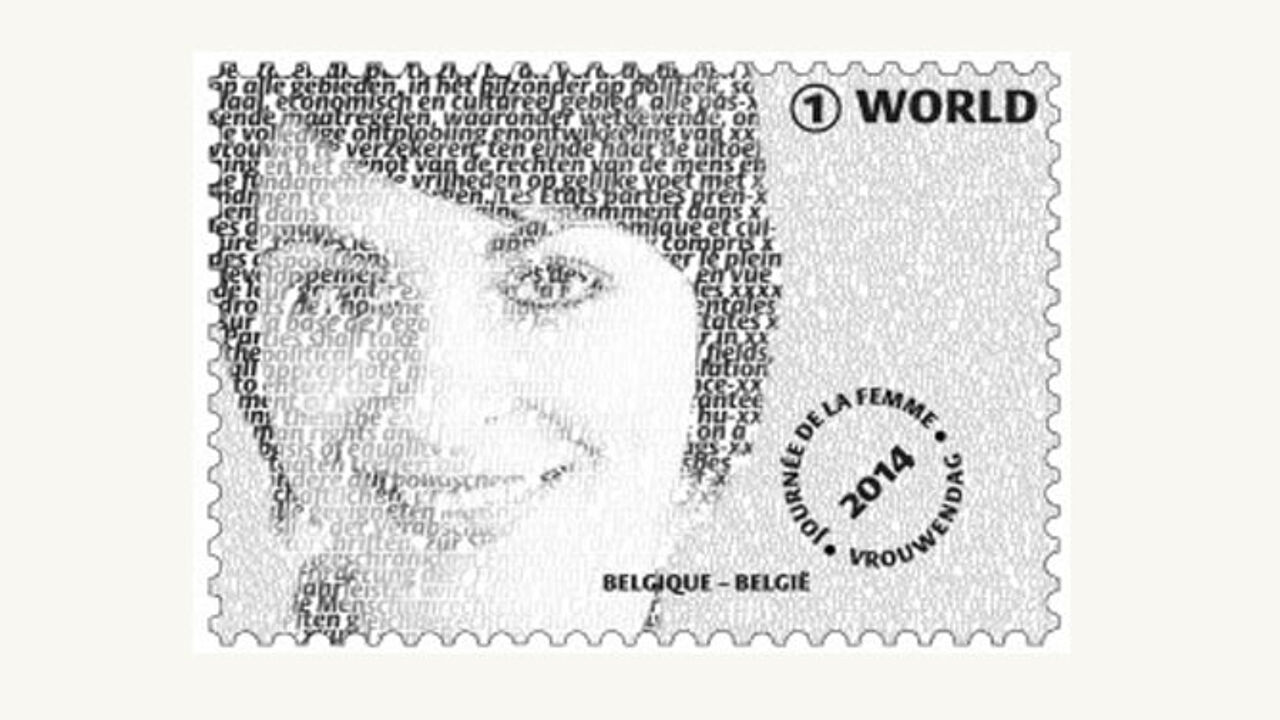 The stamp pictures the face of a woman which is made up of sentences taken from the "Convention on the Elimination of all Forms of Discrimination against Women". The background is also composed of text. Designer Ann Bessemans used the letter type BigVesta, in order to make sure the characters would be still legible in a small size. 
It's the first time Bpost is releasing a stamp especially dedicated to International Women's Day, which is tomorrow 8 March. "We sent our design to Guinness World Records and were happy to know we set a new mark", says Bpost spokesman Fred Lens.