When is your bus or tram actually coming?
The Flemish public transport company De Lijn has started a pilot project in Antwerp, in order to make it easier for passengers to find out when exactly their bus or tram will be arriving. Using your smartphone, you can scan a code at a particular stop, and the information will pop up immediately.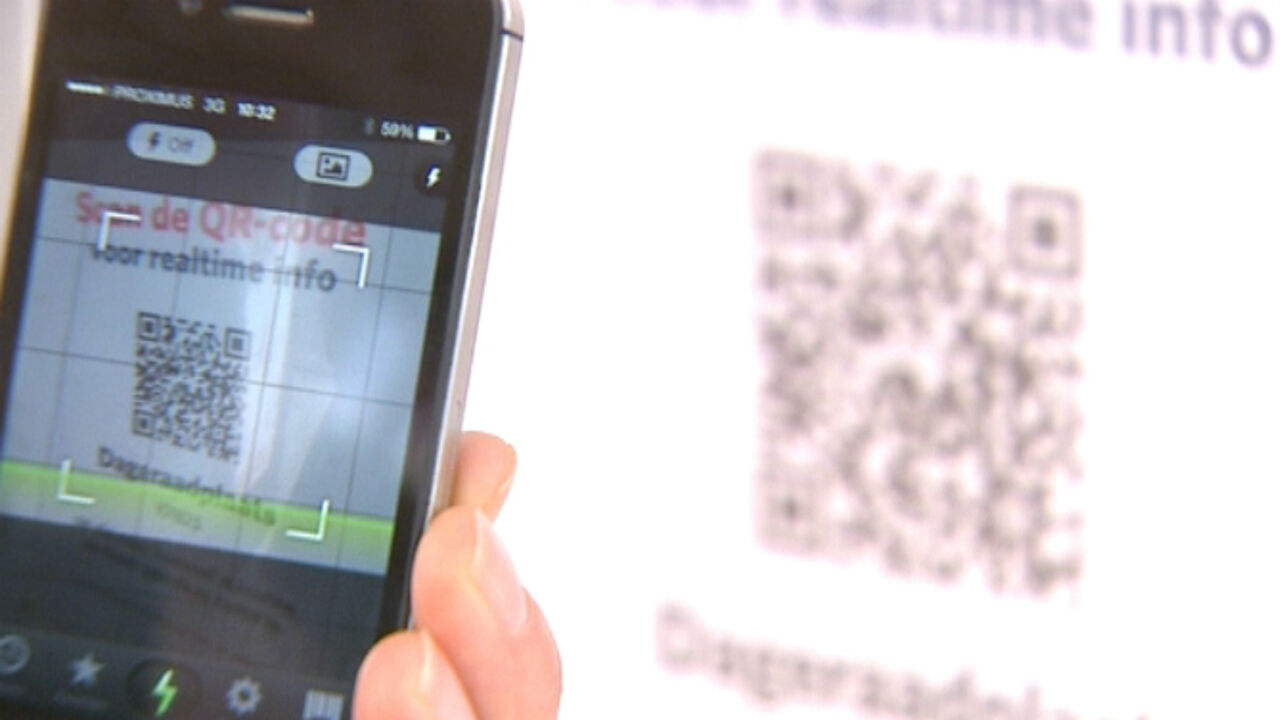 The system is actually quite easy: the only thing you need, is a smartphone and a QR reader. Just make a scan and you find out on the spot when exactly your bus or tram is coming. These QR codes are now being installed at some 350 bus and tram stops in the Antwerp area.
Travellers get information about every bus or tram passing at that particular stop. The project sets a first for Flanders. De Lijn spokesman Koen Peeters told the VRT that the system will be evaluated in 6 months' time. "If this has a positive outcome, we will extend it to all stops."
Those without a smart phone needn't be worried: the new system does not mean that the classic timetables will be removed.