"I can find a good Belgian beer for every Chinese"
Tina Su from Nanjing in China is one of three foreigners asked to help convince the people of Belgium to be a little prouder of their own beer. Tina runs a Belgian beer café in Nanjing. The Belgian Brewers asked her to share her thoughts about Belgian beer and her work.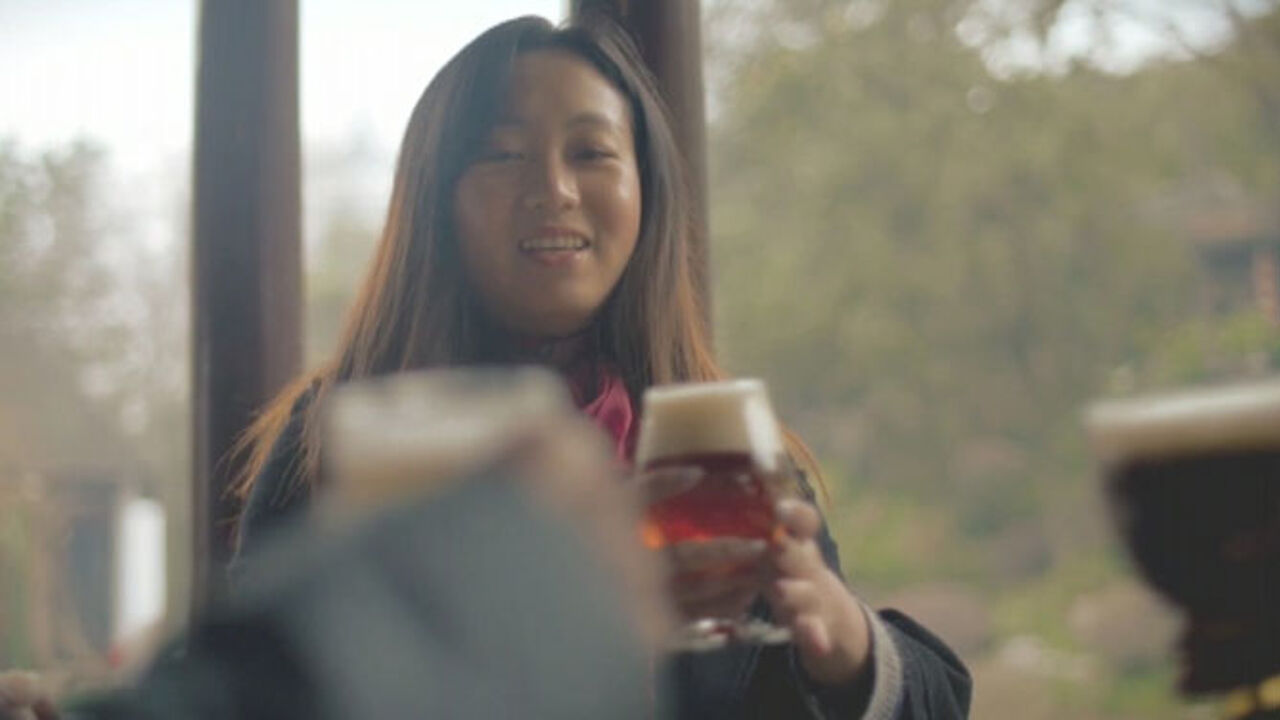 Even though Belgian beer culture may be far removed from traditional Chinese culture Tina decided to open a small beer café in Nanjing to share her passion for Belgian beer with her friends. Tina first discovered Belgian beer in Shanghai when she tasted it with friends. She loves the complex taste and thought beer was something very special. She compares beer to perfume: It's got a low note, a medium note and a high note.
Tina says Nanjing is a city where tradition and progress meet. She likes to consider the similarities between Belgian beer culture and Chinese tea culture.
The Chinese have many different tea pots and tea sets, like Belgian beer culture has a different glass for every beer. It's a tradition that Tina is keen to share with her customers.
"My friends think I'm a brave person. I like to do things the way I like. I like to explain to my friends how they should drink Belgian beer."
One of Tina's friends also features in the video: "Belgian beer is very tasty. I'm grateful to Tina for bringing it to China."
Tina believes it's important that you're in a good mood when you drink Belgian beer, whether you drink it alone, with friends or on a pick nick. There are 1.3 billion Chinese, but Tina believes that she can find the right beer for every one of them: "You can rest assured there are many Chinese who love Belgian beer."
The present video with Tina is one of three featuring foreigners ready to help the people of Belgium become prouder of their beer.
The campaign launched by the Belgian Brewers is the first of its kind. The director of the Belgian Brewers, Sven Gatz, told us that he has high hopes that the UNESCO will one day recognise Belgian beer as world heritage. The present campaign with Cécile from Paris, Chris from the US state of Maine and Tina from Nanjing runs on TV across Belgium. There is also a very active Facebook page. Sven Gatz told us everybody can help: "We're marketing a special 'Proud Box'. You can fill it with your 4 favourite beers and give to a friend in Belgium or abroad."