Sea King-replacement not sea-salt resistant
The NH-90 helicopters that the Belgian military has bought to replace its current fleet of Sea Kings are not resistant to corrosion caused by coming in to contact with the salt contained in sea water. Corrosion caused by salt water has been discovered on NH-90 helicopters already in service with the French and Dutch armies.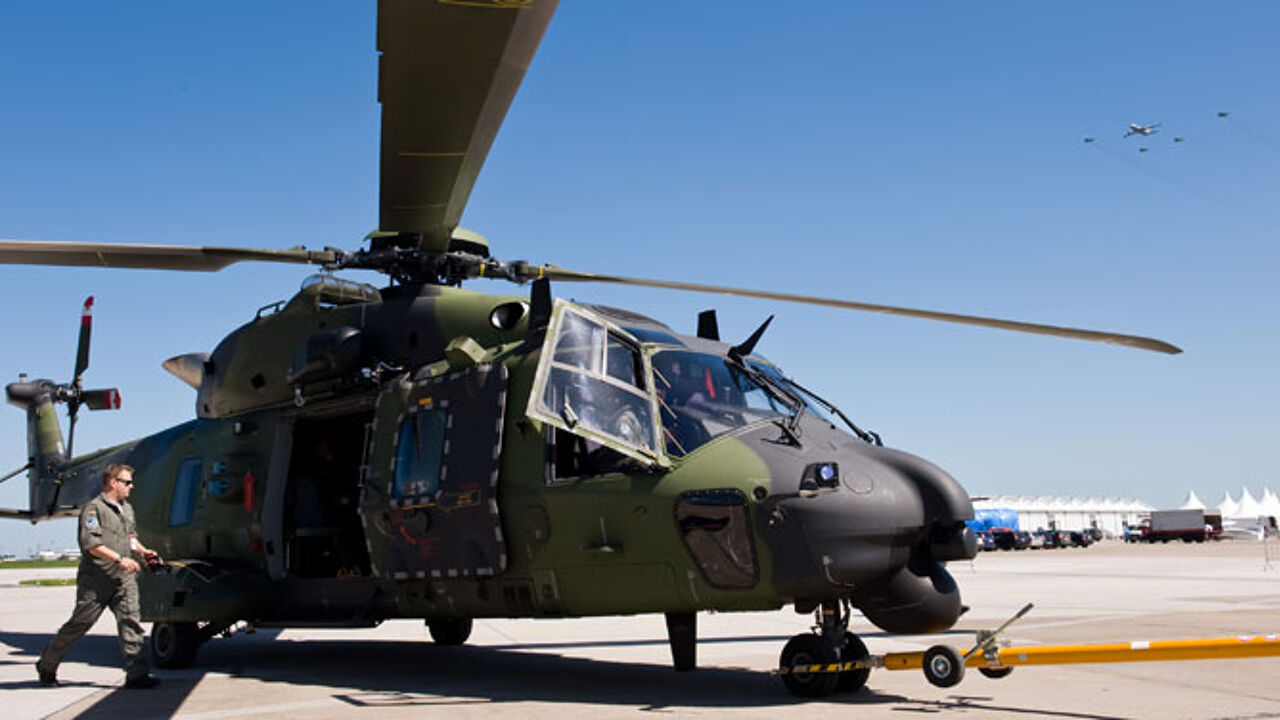 News of what is quite an issue for helicopters that are often required to fly over the sea is reported in Friday's editions of the dailies 'De Morgen' and 'Het Nieuwsblad'.
Nevertheless, the Belgian Defence Ministry maintains that the helicopters are fit for purpose and can fly over the sea.
At NATO's behest the Defence Ministry purchased 8 NH-90 helicopters, 4 of which are intended for over land operations and the other four to replace the Sea Kings currently stationed at the Belgian Air Force's Koksijde base on the Flemish coast. The total cost of the 8 helicopters is 300 million euro.
However, inspections carried out in the Netherlands and France have revealed that the helicopters are not sea salt resistant. The Dutch Defence Minister Jeanine Plasschaert-Hennis (liberal) told the Dutch parliament that the Dutch N-90 helicopters had returned from operations in the Caribbean and the Somali coast with "excessive corrosion and wear".
"Bought in agreement with the Netherlands and France"
3 of the 8 helicopters have already been delivered. Just 1 of these will be required to fly over the sea. However, it is currently being used for training over land.
The Belgian Defence Ministry recognises that there have been issues with the Dutch and French helicopters, but is keen to stress that the helicopters delivered to Belgium were produced later and should not have the same defects.
The Belgian, Dutch and French Armies decided to buy the same helicopters as this would make it easier to exchange spare parts. The company that makes the NH-90 is partly-owned by Ansaldo Breda, the company that built the ill-fated Fyra train.