Flemish youngsters are getting ready for Route du Soleil
In July youngsters from across Belgium will be taking part in a fifth race organised by Route du Soleil. Participants can either hitchhike or organise their own transport but will have to complete several challenges along the route. flandersnews spoke with Jonathan Theys, one of the Flemish youngsters who is currently preparing for the race. His team Team Doptje currently leads the supporters' league table. Will anything be able to stop them?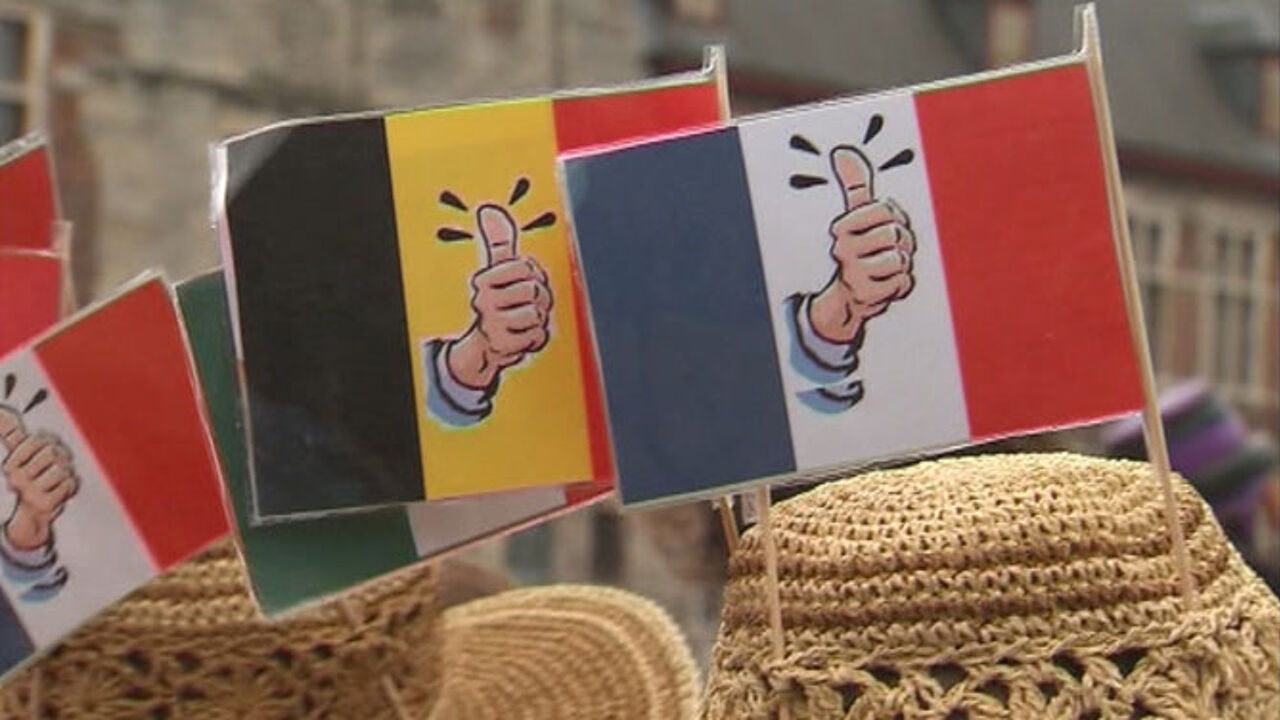 Jonathan, this year participants taking part in the Route du Soleil race have a choice: either you can hitchhike or use your own transport, what have you guys chosen and why?
We've chosen the road trip with our own transport. The hitchhiking race is too demanding for us. We just want to chill our way to the next destination, making some stops along the road, visit some villages and hang out with other teams we meet on the road. The hitchhiking is in teams of two or three. That would have meant a lot of friends could not join our team, the most feared team of Route du Soleil #TeamDoptje. We've got Kiani, who in his final year studying architecture, Bart is doing an MA in Sports Sciences, Tim is studying geography. Gilles and Kenny are working in real estate. Xavier is a real cowboy who's enjoying life and I'm doing an MA in Communication Sciences. We're all aged between 24 and 26.
What is the challenge you are facing?
The first challenge is the enormous amount of support we need. You could compare it to a sports game where clubs and players have their supporters. They will help us score more points during the competition. The team with the most votes on 11 July wins a first travelling cheque. This too might be important for our supporters: they can win a city trip for two people to Barcelona if they have voted for the winning team. You can adopt a team by going to www.routedusoleil.org.
On 12 July the real competition begins when a caravan of cars will leave from Ghent making its way via several stops until we arrive at the finish in Montpellier (France). At every checkpoint a challenge awaits us where we will compete with over 100 teams in order to earn points.
Each team also has a checklist with assignments which they have to complete on the road to score points for the ranking. Missions like using a cash register in the supermarket as a running device and driving a Ferrari must be completed in order to be crowned as the grandmasters of Route du Soleil.
Why did you decide to take part?
We love the concept that Route du Soleil has to offer. Exploring new landscapes and culture during the daytime, partying in the night and making new friends on the road. In combination with the challenges and competitions awaiting us, that creates the best road trip experience we could expect. The winning team wins flight cheques for the entire team. We don't know the exact value yet tough.
What are you looking forward to?
A lot of things actually. I've joined two Route du Soleil editions, snow break and road surfing, and they just know how to create a unique traveling experience. The missions, the route, the parties, it just adds up to the perfect road trip. We're a very outgoing group. We like to meet other people. You can trust me if I say there won't be a lot of teams who leave Montpellier without getting to know Team Doptje. And last but not least, the beautiful girls of course!