Fans of Flanders: Who was panda number 2?
The leader of Belgium's largest political party, the Flemish nationalist N-VA Bart De Wever, recently turned up on TV dressed as a panda. It got him back into the headlines, but who was his side-kick. It's a question that has intrigued the greater part of Flanders for a week. Fans of Flanders now has the answer!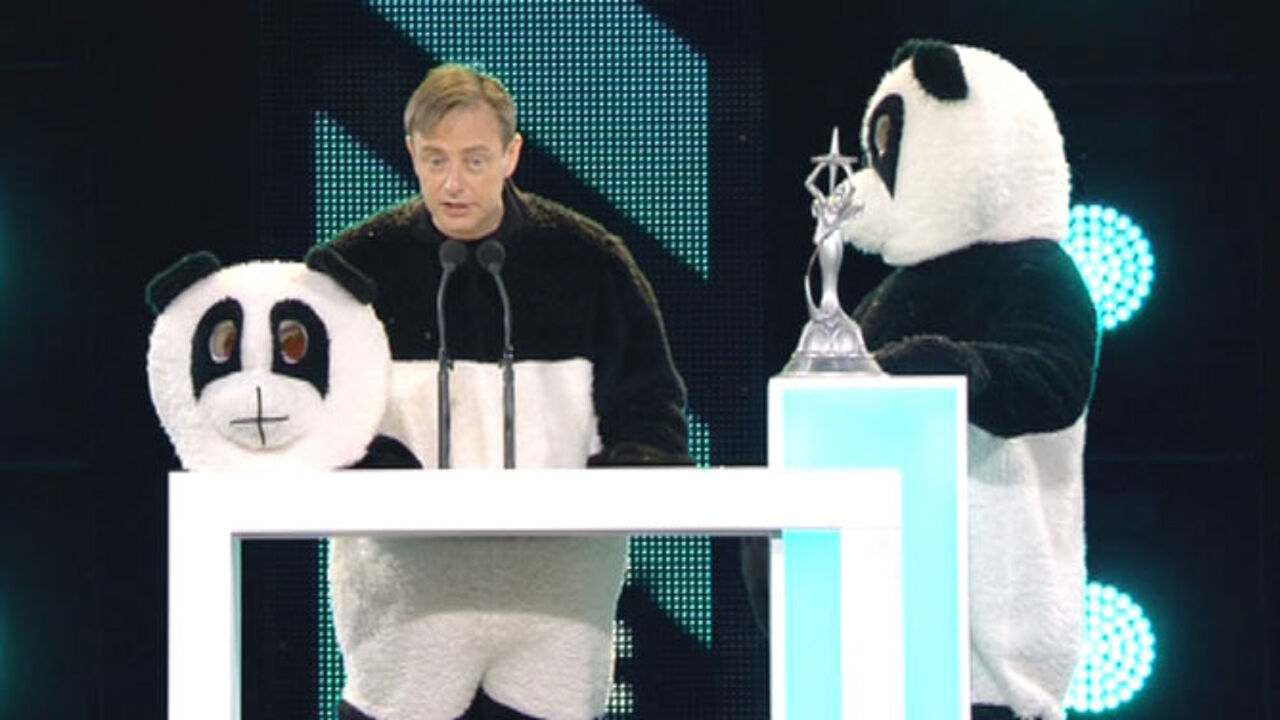 Did Prime Minister Elio Di Rupo use his influence to get the Chinese to loan a pair of pandas to a Walloon animal park? Did the pandas really need a police escort to get to Pairi Daiza? All questions asked in Flanders as pandamania took hold in Belgium.
The mania even got Flemish nationalist leader Bart De Wever to dress up as a panda at the Flemish TV Awards, but who was that other panda on stage? He (or possibly also she) was on the front page of every newspaper this week: Fans of Flanders went in search of the second Flemish panda. You can find out what they discovered on tonight's show or by going to fansofflanders.be after transmission.
Fans of Flanders is a weekly TV show on the OP12 channel. Check it out at 8pm on Wednesdays. The entire programme's content is also available on the website fansofflanders.be.