Traffic jams close the Menin Gate
The monument to British and Commonwealth soldiers who have no known grave in Ieper is attracting such large crowds that the local authorities have been obliged to introduce new traffic regulations. The rush to see the monument is being blamed on the centenary of the Great War.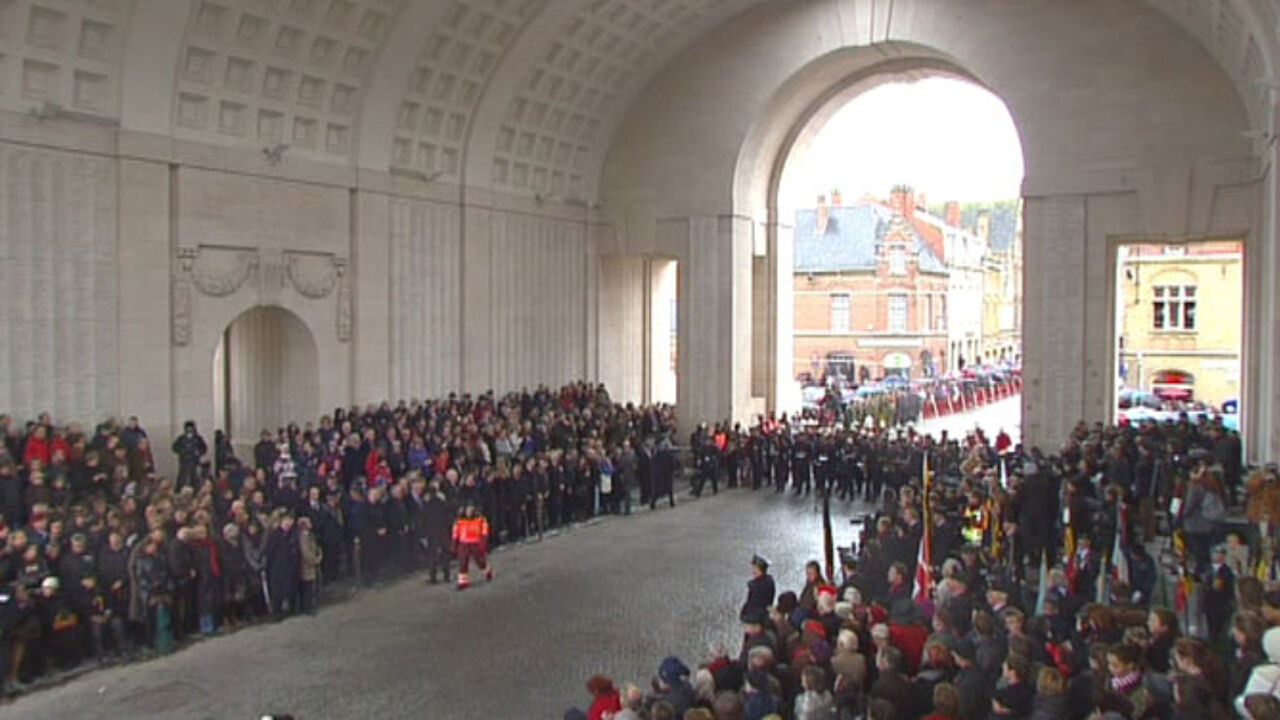 Every night at 8pm a Last Post is sounded, but in recent weeks the ceremony has attracted growing numbers of sightseers and as a result Ieper has decided to close the road through the Menin Gate from the hours of 7:30pm till 8:30pm as pedestrian safety can no longer be guaranteed otherwise.
The city of Ieper's Peter Slosse: "The police will be stationed at the monument from 7:30pm onwards for an hour. That should make it clear to locals and tourists alike that no traffic is being allowed through the Menin Gate."
A new car park is also being laid out so that coaches can drop off tourists near the Menin Gate.