One of the most coveted trophies in the world, the FIFA World Cup, was at the VRT earlier today. The cup that visited the Flemish public broadcaster' young people's radio station Studio Brussel, is worth an estimated 7.5 million euros.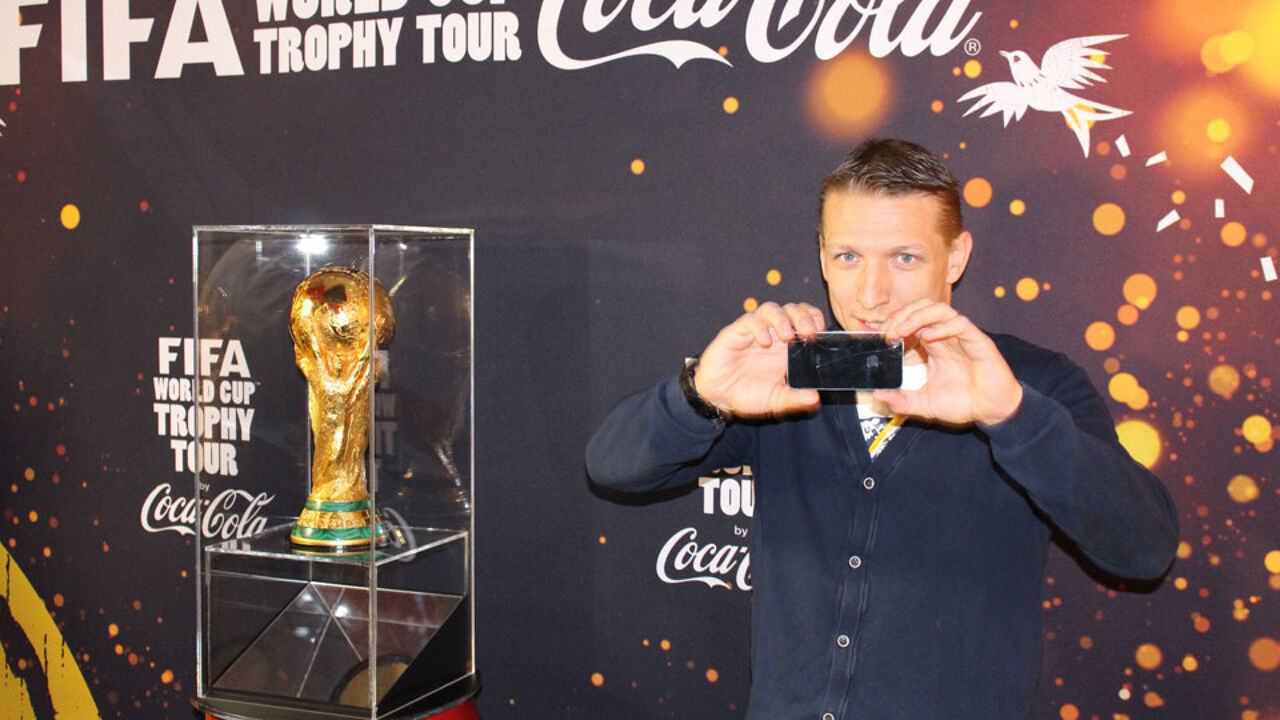 Security was tight and no filming was allowed. The former Belgian international Wesley Sonck had the honour of unveiling the trophy. Nobody was allowed to touch the cup. That is an honour reserved for winners and heads of state.
The cup only stayed at VRT Centre for a matter of hours. It had earlier featured on the VRT chat show Café Corsari but will be out of the country by tonight.