Life-size Barack Obama in speculaas
A baker from Essen (Antwerp) has created a representation of the American President Barack Obama in speculaas, for the occasion of Obama's visit to Belgium in the coming week. The delicacy will be handed over to the American embassy in Belgium on Monday.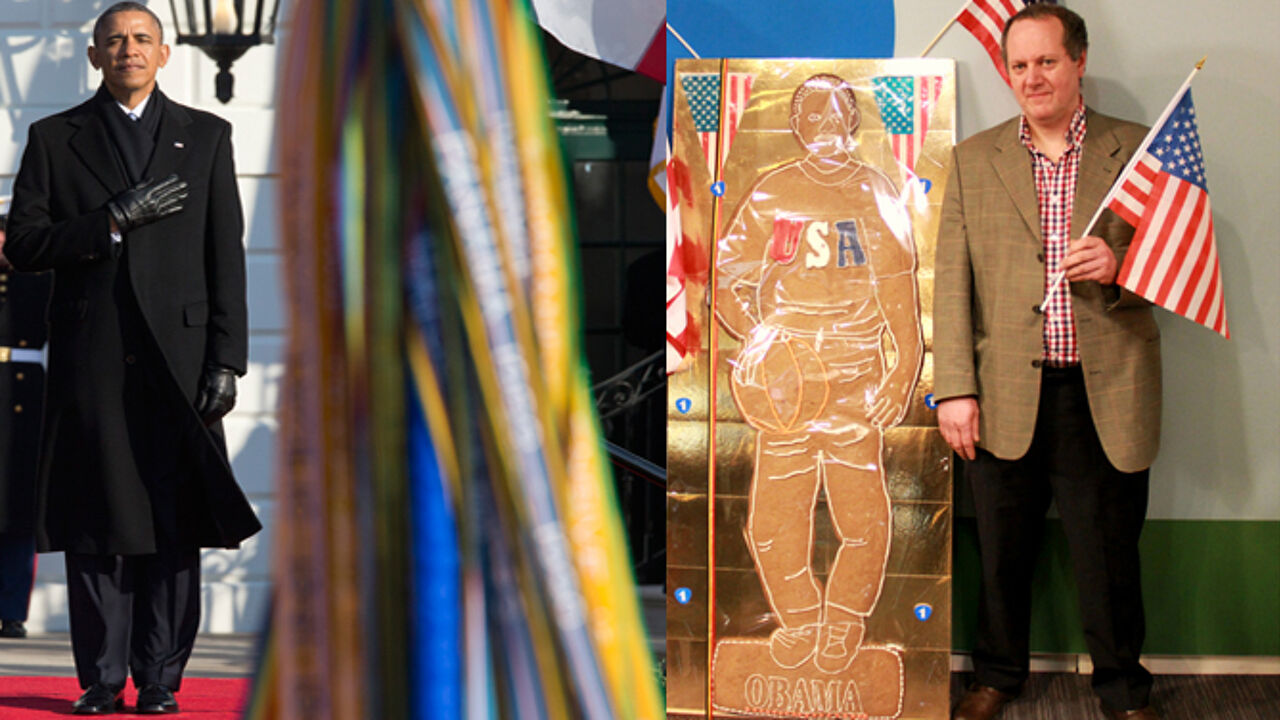 The speculaas version of the president was made by Ronny Demedts, a baker from Essen. It will be passed on to the American embassy in Brussels on Monday, together with the wooden mould that was needed to create the speculaas man. The mould was designed by Willy Van Oers, a 64-year-old craftsman who is also from Essen.
The creation should look as much as possible like Barack Obama, but is in fact only 1.65 metres tall. The initiative for the challenge was taken by the VRT's radio programme Braakland that has been highlighting Obama's visit for some weeks now.
Actually, it was the VRT correspondent in New York, Michiel Vos, who launched it. He asked the VRT radio presenter to think about a suitable present for Obama, suggesting he would probably appreciate something typically Belgian. As the president is a basketball aficionado, it was chosen to represent him in a basketball outfit.
Both Ronny Demedts and Willy Van Oers are proud to be involved in the initiative. "It has to be good, because my international reputation is at stake here", the baker told the VRT. "The hardest part will be the face. I will have to work on it centimetre per centimetre (it's 2.54 centimetres for 1 inch, red) to work out all the details", added Willy Van Oers.
Ronny Demedts will be invited when the speculaas person is handed over to members of the American embassy on Monday. Speculaas is a kind of candy that is usually sold by bakers in wintertime, around Sinterklaas and Christmas. However, it can be found in the shops all year round. It can be eaten like a cookie, or some people prefer to put it on their bread.