One of the last Belgian Holocaust survivors passed away
Regine Beer, one of the last Holocaust victims that were still alive, has died at the age of 93. She was deported to Auschwitz during the Second World War. Regine Beer gave uncountable lectures about the atrocities of the concentration camps, and thus became a symbol of the fight against fascism.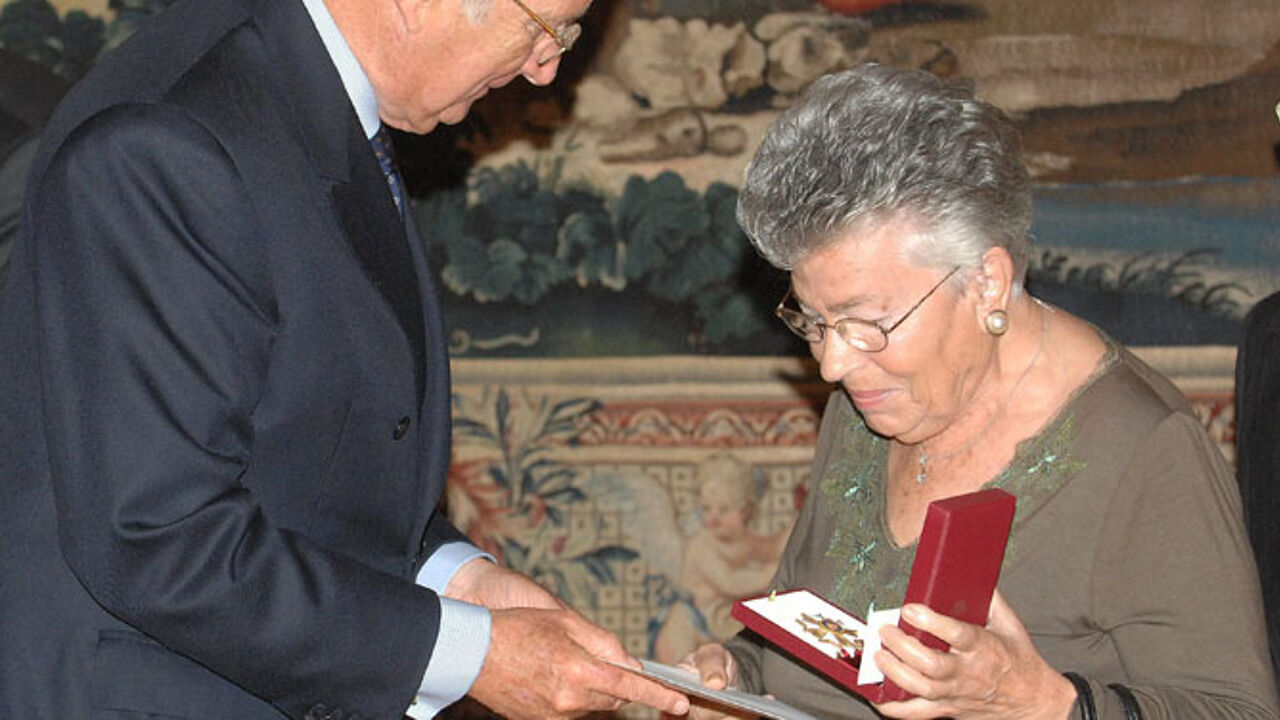 BELGA
Regine Beer (seen on the photo with King Albert) was born on 5 November 1920 in Amsterdam, where her family had fled to for the First World War. In September 1943, she was studying to become a teacher in Antwerp when the German Gestapo and Flemish SS members apprehended her after they discovered her father was of Jewish descent.
Beer was first brought to the Dossin Barracks in Mechelen, and next transferred to the notorious concentration camp of Auschwitz-Birkenau. She stayed there until 1945, experiencing all the atrocities of an extermination camp. However, she survived, and after the war she returned to Antwerp to become a teacher after all.
She started telling her life story some 30 years later, in the seventies, mainly in schools, and also gave thousands of lectures on the subject, addressing members of various ideological and religious organisations. She thus emerged as a symbol of the fight against fascism.
KZ A 5148
Paul De Keulenaer compiled a biography about Regine Beer which received the name KZ A 5148, the number that had been tattooed on her arm by the Nazis. Beer was honoured several times, and received the Prize for Democracy in 1995. In 2006 she was made Commander of the Order of the Crown, an honour that bestowed on her by the then King Albert. 
Regine Beer was the mother of VRT journalist and China correspondent Stefan Blommaert. She recently had a nasty fall.