"Russia can't ride roughshod over its neighbours"
In a speech concentrating on the crisis in Ukraine President Obama spoke of the need for the international community to respect Ukraine's integrity and for the US and the EU to help strengthen democracy in the country.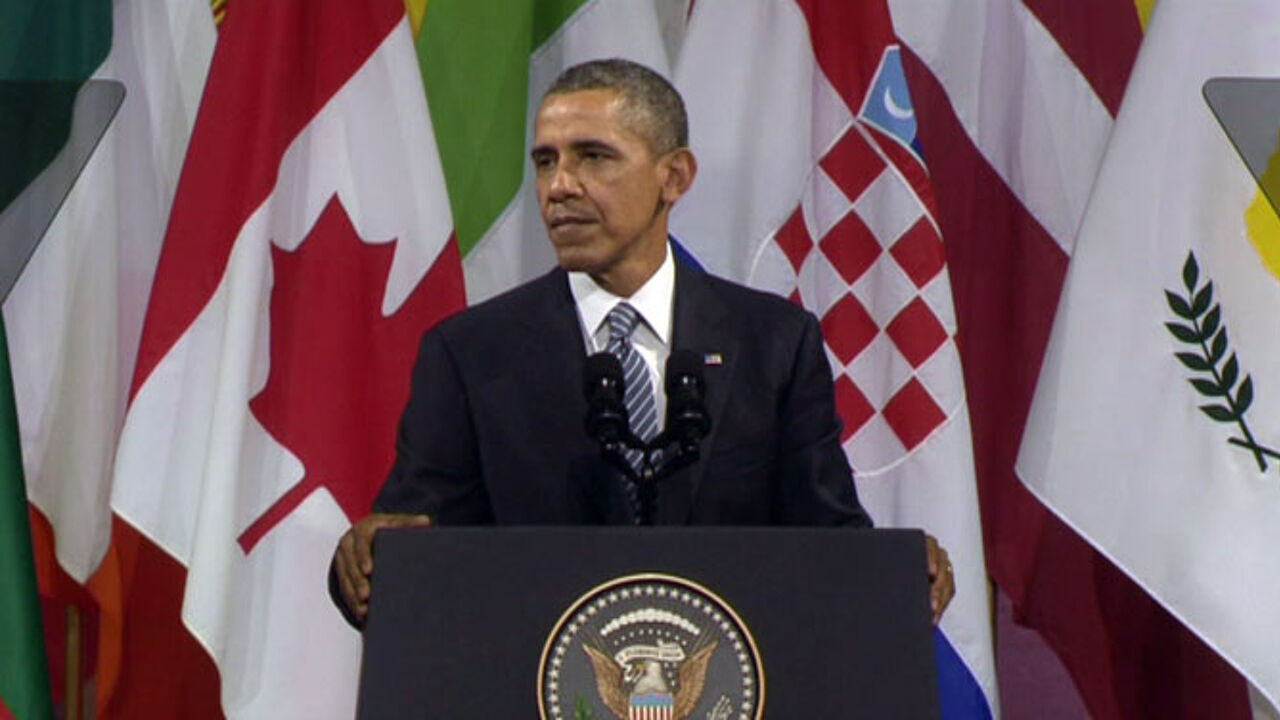 The president kicked off his speech before a 2000 strong audience in the Bozar in Brussels with a quip: "It is easy to love a country famous for chocolate and beer" but then went on to praise joint European and American values.
He spoke of the ideals of freedom and human rights that emerged from European history and later crossed the Atlantic Ocean leading to the concept that all men and women are created equal. These European ideals were often challenged by a view that it was not the individual that could take the best decisions.
The clash between these two visions marked the history of the 20th century
President Obama spoke of the gas in the trenches of the First World War and the violence repeated during the Second World War. After the war the US joined the Europeans in embracing a joint vision of democracy, free trade and social safety provisions. But these were not ideals enjoyed behind the Iron Curtain, until the authorities there were challenged in many different countries.
President Obama urged his audience never to take for granted the progress in Europe and advanced throughout the world: "This is what is at stake in Ukraine today. Russia is challenging the principle that European borders can be challenged."
Mr Obama also promised an aid package that would help the people of Ukraine. The people of the US and Europe seek no conflict with Russia. The Russian people will see they cannot achieve the status they seek through brute force. Peace will come through de-escalation.
Mr Obama was keen to emphasise that the world was not heading for a new Cold War because Russia is not the Soviet Union and not a bloc of countries.
"We are not heading for a new Cold War. NATO doesn't want to claim other countries, but ensure that countries remain free. We only want to safeguard the territorial integrity of our members."
Europe and the world have an interest in a strong Russia, but that doesn't mean that Russia can ride roughshod over its neighbours."
Some 2,000 guests personally invited by the American Embassy in Belgium attended. They included King Filip of the Belgians, Queen Mathilde, Prime Minister Elio Di Rupo, Deputy Premiers Pieter De Crem and Didier Reynders, Flemish Premier Kris Peeters as well as former Belgian Premier Guy Verhofstadt.