Obama at EU-US Summit: "Russia completely isolated"
President Barack Obama has said that in the crisis in Ukraine Russia is completely isolated, while the 28 nations of the European Union and NATO countries are more united than ever. The president added that Russia still had the option of solving the crisis via diplomatic means.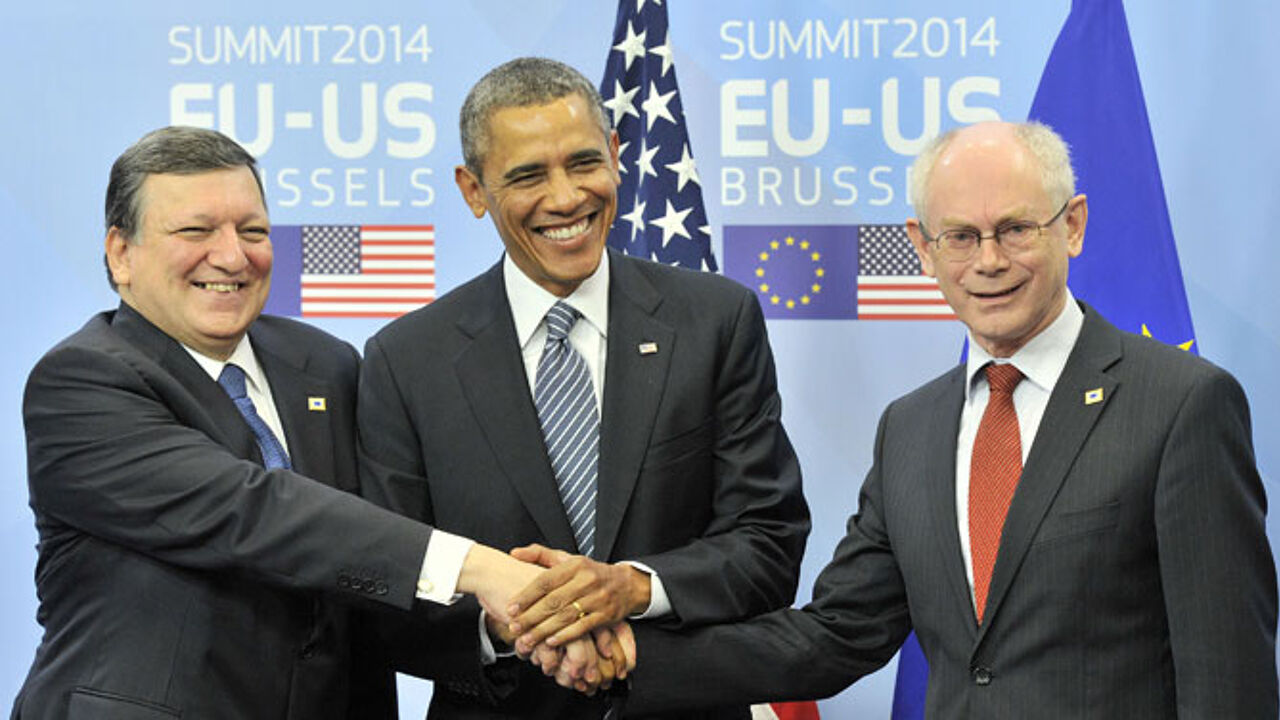 Mr Obama was speaking at a news conference at the end of the EU-US Summit in Brussels.
President Obama continued: "Russia's actions in Ukraine are not only of concern to one country. Progress in Europe depends on basic principles including the respect for international law, sovereignty and territorial integrity. Russia has violated these principles."
The president also spoke of his hopes for a free trade agreement between the US and the EU: "Once the trade deal has been struck, it will be easier to supply liquid gas to the EU, an important factor in the present geopolitical situation."
European Commission President José Manuel Barroso insisted the American people could rely on the EU as a loyal ally: "The EU and the US co-operate to ensure that unacceptable acts are given a response. The situation in Iraq is an example of this as is what happened in Ukraine recently."
European Council President Herman Van Rompuy touched on the NSA scandal saying: "Mr Barroso and I both voiced our concern about the circulation of data following last year's events."