President Obama honours US servicemen who perished in Belgium
President Barack Obama has laid a wreath at the memorial chapel of the Flanders Field American Cemetery in Waregem (Belgium). The US President travelled to Belgium's only American Great War cemetery to honour the US servicemen that died in the conflict.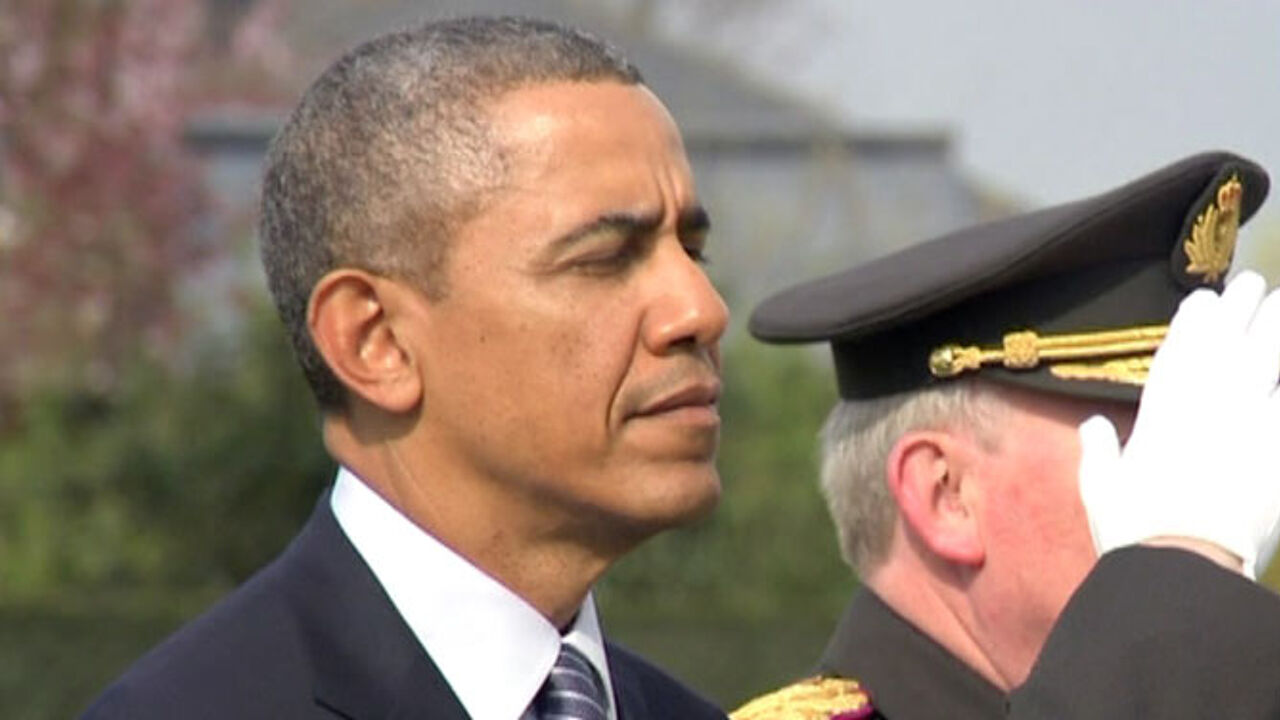 368 American servicemen are buried here. The names of 43 servicemen with no known graves feature on the chapel walls.
President Obama was accompanied by King Filip of the Belgians and Premier Elio Di Rupo, who also laid wreaths during a moving ceremony during which both the Belgian and US anthems were sung.
President Obama thanked the people of Belgium for preserving this hallowed ground for all of us who live in the debt of those who fell. He added that standing here it was impossible not to be awed by their profound sacrifice.
The US leader remembered the courage of 'Brave Little Belgium' during the First World War and spoke of his thoughts on seeing the grave of a young Polish immigrant serviceman who gave his life for his adopted country in the first hours of battle.
President Obama said Belgium and the US had stood shoulder to shoulder also during the Second World War, the Cold War and in Afghanistan and Libya: "Belgium was a close partner and strong and capable ally."
Great War as an acid bath
King Filip said that he was deeply moved to stand here amid the graves of brave American soldiers who gave their lives for our freedom:
"We will always be grateful for their sacrifice."
King Filip quoted words of US President Woodrow Wilson about the high price that has to be paid for self-respect:
"There is a price that is too great to pay for peace. That price can be put in one word. One cannot pay the price of self-respect."
He also spoke of the chemical weapons used when his great grandfather led the Belgian army on the Ijzer Front:
"The deaths of so many soldiers was the acid bath in which many of the old beliefs were dissolved."