"Adolphe Sax didn't want to be second best"
This year Belgium is marking a very special anniversary. It's the bicentenary of Adolphe Sax, the inventor of the saxophone. To learn more about this figure we turned to Karel Goetghebeur, who manufactures the only still existing Belgian brand of saxophones: Adolphe Sax & Cie.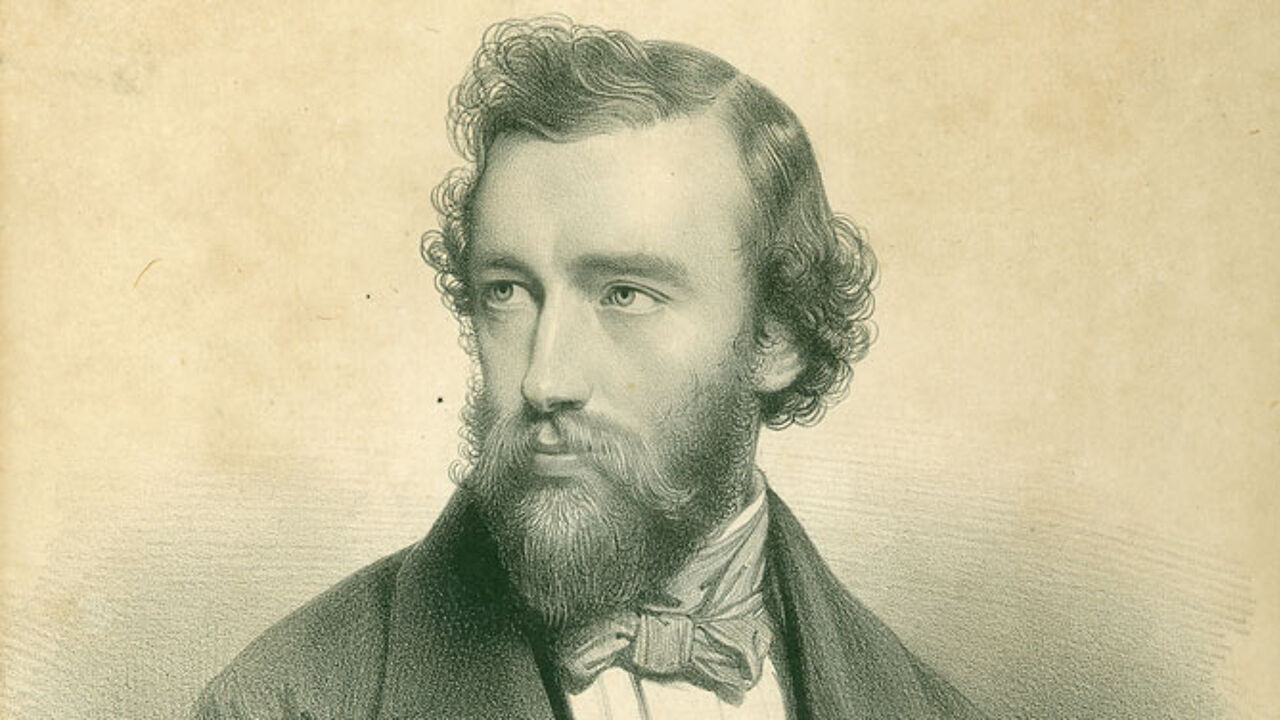 Speaking in his workshop in Bruges Karel tells us that Adolphe Sax is his great example "He's the example of somebody who doesn't let the world get him down and perseveres. He was declared bankrupt three times, but time and time again he put himself back on track. Everybody knows that he was born in Dinant in Wallonia, but months later, the Sax family moved to Brussels. His father manufactured musical instruments and that's where he had a factory. Adolphe more or less grew up among the instruments. His father's factory also manufactured clarinets, a woodwind, and that's one of the first instruments he learnt to play. He was an accomplished player. There's a story that says a lot about his character. He took part in a competition. He was still very young. The judges thought he was too young to award him the gold medal, told him so, and said they would award him the silver medal. He turned it down, saying 'If you find me too young for a gold medal, I consider myself too old for a silver medal'. He didn't want to be second best."
"Adolphe Sax perfected the clarinet and the bugle and then went on to develop the saxophone, an instrument made out of brass, but belonging in the class of woodwinds because of the use of a reed. His first saxophone was ready in 1841, but it took him until 1946 to acquire a first patent. That's why at the presentation of the first saxophone at an industry fair in Brussels, he played the instrument behind a curtain."
Karel says Belgium was too small for this genius: "He wanted to perfect everything, but it was only when he received an offer from a French officer that he was able to establish his own company, "Adolphe Sax & Cie". The French officer was a Lieutenant-General, Count de Rumigny. He invited Adolphe to come to Paris and set up a factory to produce instruments for military bands and that is what Adolphe sax did, establishing his own company in 1843."
But Paris did not provide a happy home for the young Belgian. Karel Goetghebeur: "He was a perfectionist. He wanted his instruments to be high quality instruments, the best. In those days industries were organised with several different factories producing different parts that were then assembled in yet another factory. Adolphe Sax was keen to achieve perfection. He didn't want to let his rivals in on his trade secrets and made everything himself and brought the entire production process under one roof."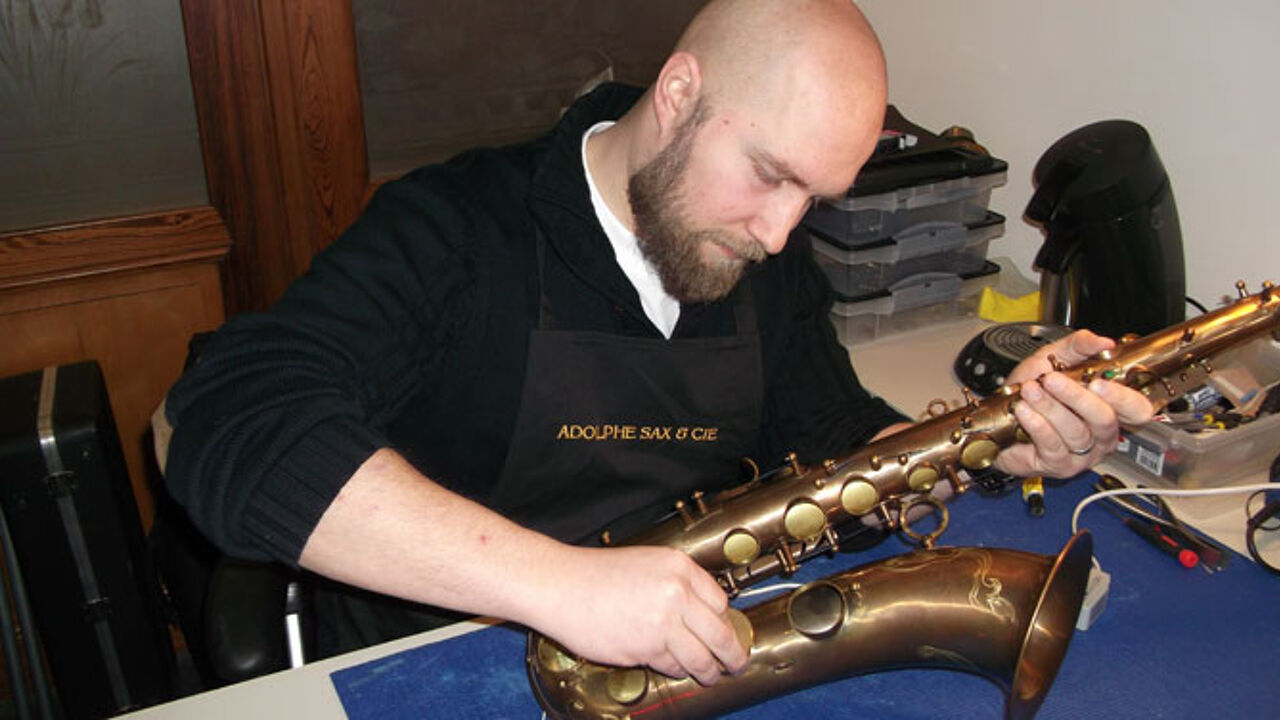 "His rivals were none too happy and he met with stiff opposition. They weren't too bothered about quality and that showed from their products. His competitors weren't too keen on him because he continually showed them up. There were even several attempts to murder him. Luckily for Sax allunsuccessful, yet in one of those attempts, they stabbed a servant, mistaking the man for Adolphe Sax"
"After he died in 1894 his son Adolphe-Edouard continued the business until he sold up in 1929. The factory and all the equipment went to a French firm. They continued to produce saxophones for a couple of years, but finally stopped. It's only since 2012 when I discovered that nobody owned the rights to produce saxophones under the Adolphe Sax name that I  decided to launch a new Belgian brand of saxophones under the name "Adolphe Sax & Cie". For technical reasons I have the parts produced abroad and do the assembly here, but it is our goal to have a 100% Belgium made saxophone within 5 to 10 years. It has been almost 50 years ago since we had Belgian saxophone production."
"If you visit Brussels, I can recommend you pay a visit to the Musical Instruments Museum, the MIM. The people of the MIM really went all the way to set up a very well documented exhibition for the bicentenary of Adolphe Sax".