Will the Just Judges soon be reunited with the Ghent altarpiece?
VRT News has spoken with a witness who claims that the Just Judges is in the possession of a prominent Ghent Family. The Just Judges is one of two panels that belong to the Ghent Altarpiece and were stolen in 1934.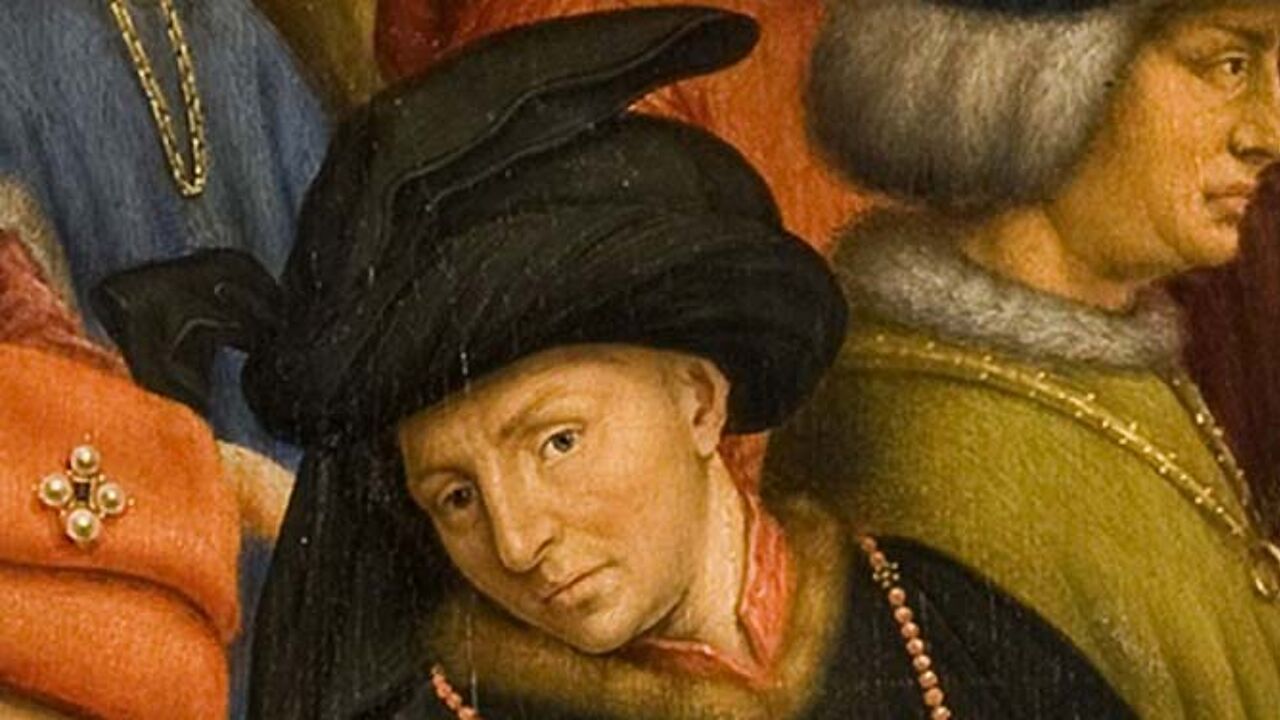 The whereabouts of the Just Judges has intrigued the people of Belgium for nearly eighty years now. The panel that belongs to the world famous altarpiece also known as the Adoration of the Mystic Lamb was manufactured by the brothers Jan and Hubert van Eyck. It was stolen from Ghent's St Bavo Cathedral in the night of 10 April 1934.
A panel depicting John the Baptist was soon recovered. It was found in the Brussels South Station after a tip from an anonymous blackmailer. The blackmailer also claimed to know who had the other missing panel, but a deal was never struck.
In 1934 a money changer Arseen Goedertier admitted on his deathbed being involved in the disappearance, but he died before he could identify the panel's whereabouts.
Historian Paul De Ridder has now told VRT News that the panel is still in existence and in the possession of a prominent Ghent family. Mr De Ridder is a parliamentarian and works for the Royal Library of Brussels. It's claimed that the heirs of the said family are worried about scandal if they were now to reveal the panel's whereabouts. The family is said to fear for its reputation. A prosecution can no longer be mounted on account of the theft, but they would be open to charges of handling stolen goods.
Paul De Ridder received information about the panel from Robert Senelle, a constitutional expert who died last year. Prof Senelle's attempt to mediate failed.
Paul De Ridder is sticking to a promise not to reveal the identity of the family. He hopes that the matter can be settled in the interest of our national heritage. By bringing the matter into the public domain Mr De Ridder now hopes to put pressure on the Ghent family in the run up to the 80th anniversary of the panel's theft.
The Bishop of Ghent, Luc Van Looy, is also appealing for the painting's return. The bishopric of Ghent is the owner of the Ghent Altarpiece.
At the time of the theft the names of several prominent Christian democrat families from Ghent were mentioned: Van Cauwelaert and De Schryver, but nothing was ever proved.
What state the panel of the Just Judges will be in today only time will tell. It is made of Baltic oak. The rest of the panel is currently undergoing restoration in Ghent.