Just Judges: can Ghent judicial authorities finally solve the mystery?
The Ghent judicial authorities have confirmed that an investigation was started into the whereabouts of the Just Judges, a masterpiece that belongs to the Adoration of the Mystic Lamb (photo: restoration) that was painted by the brothers Jan and Hubert Van Eyck. The confirmation comes one day after claims made by historian Paul De Ridder.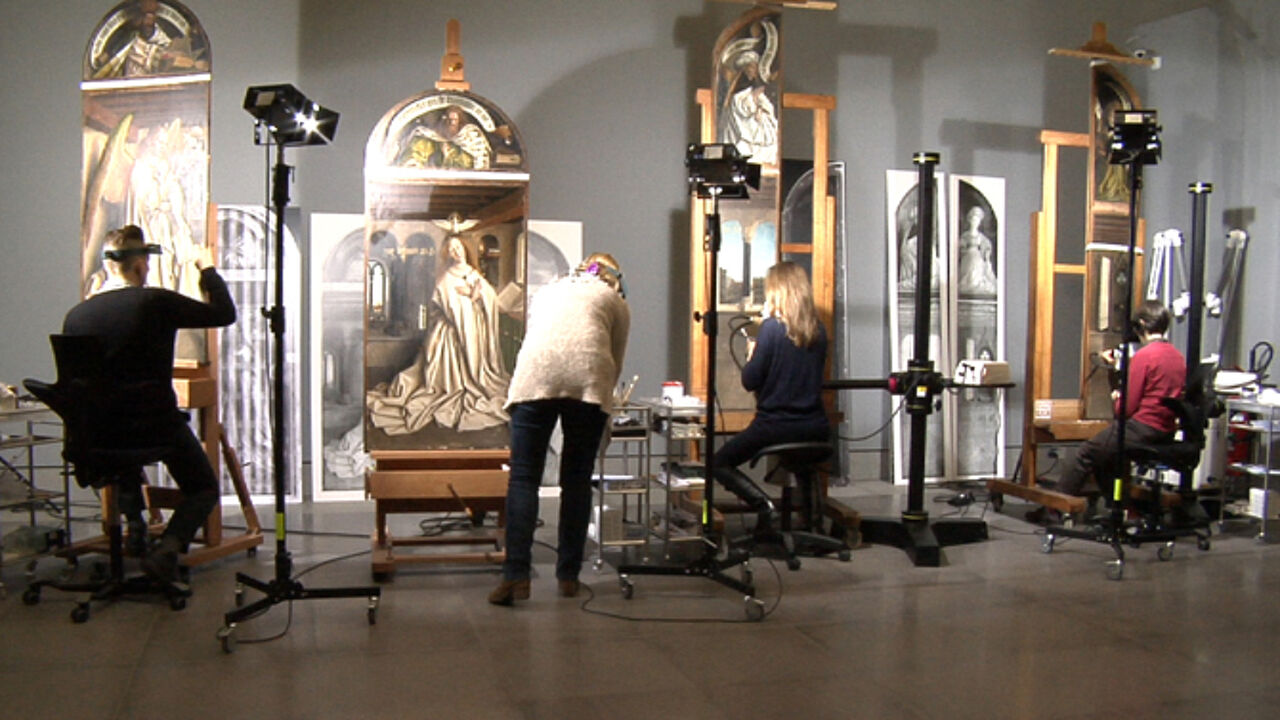 Mr De Ridder told the VRT that the stolen panel of the Just Judges has been in the possession of a prominent Ghent family for years. He got the information from Robert Senelle, a constitutional expert who died last year. De Ridder informed the judicial authorities about the matter 6 months ago, after which an investigation was started.
"We made an evaluation of this new tip, and considered it important enough to start a new enquiry. An examining judge opened a new case, officially for "receiving stolen goods". The aim is to trace down the panel and to reveal the whole truth," explains Annemie Serlippens of the Ghent judicial authorities.
Several family members were questioned, but nobody was officially accused in the case, nor are there concrete tips about where the panel is at present. No house searches have been carried out so far.
"The most important thing for us is to recover the works. We have to reconstruct the chain and find out in whose hands the panels ended up along the way. This is national heritage, it's a very important piece in different aspects", Ms Serlippens told the VRT. In other words, it is possible that someone may be officially accused, but that is not the main purpose of the investigation, which focuses on finding back the panels.
The mystery of the whereabouts of the Just Judges, that was stolen on 10 April 1934, has been intriguing the Belgians for 80 years now. Various books were written on the subject.