In football, the top flight's "Big Finale" has finally kicked off. Play-off 1 will decide about the championship: who will become the new champions, and which clubs will grab a European ticket? Club Bruges and Lokeren opened the competition in a match that saw 6 goals. These goals were, however, not equally divided as Bruges took it 5-1.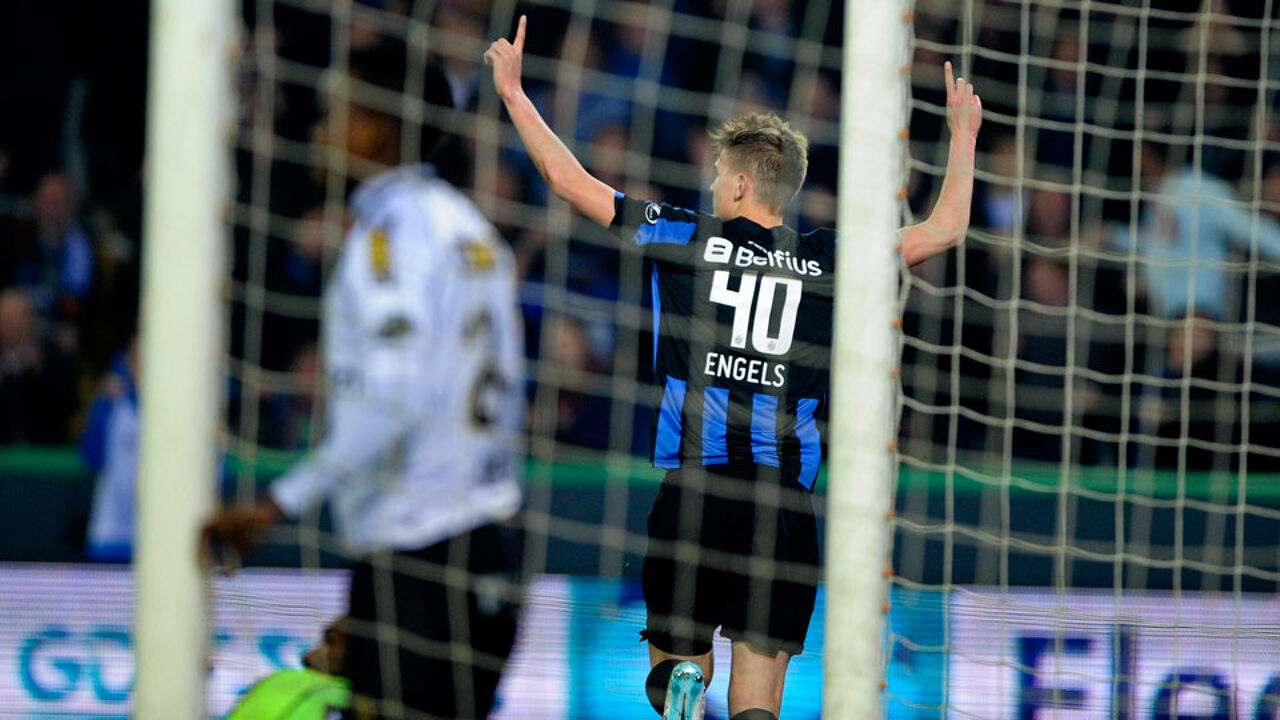 Play-off 1 sees the best 6 teams of the top flight taking part: Standard, Club Brugge, defending champions Anderlecht, Zulte Waregem, Cup winners Sporting Lokeren and KRC Genk. They will meet in a 10-day round-robin competition. 
After the first competition, the points were divided by two. This is to reduce the gap between the teams and boost tension. Standard finished the competition in pole position and start Play-off 1 with 34 points, followed by Bruges (32), Anderlecht (29), Zulte Waregem (27), Lokeren (26) and Genk (23). Genk only just made it to the play-offs after an intense battle with AA Gent. Ghent eventually stranded in 7th place and were referred to Play-off 2.
Yesterday's win allowed Bruges to leapfrog Standard to first place. Standard receive Anderlecht on Sunday.
Bruges have the mental bonus
Bruges took a thundering start against Lokeren yesterday, taking it 5-1. Coach Michel Preud'homme has his team on the rails just in time, and Bruges confirm their title ambitions with the impressive win. While Standard dominated the normal season, they will have to prove they are mentally strong to bounce back after a poor finish. Bruges meanwhile have the momentum. Insiders expect Play-off 1 to become an intense battle between Standard and Bruges for the league title.
The numbers 1 and 2 will play in the Champions League next season, just like the number 3. The number 4 will face the final winner of Play-off 2 in a play-off match for the final European ticket. AA Gent start as the favourites in the Play-off 2 competition.
Photo on top: young Belgian defender Björn Engels made it 2-0 on 27 minutes. Photo below: striker Lior Refaelov had opened the score after just 10 minutes. Fresh Cup winners Lokeren were not at their best before the break after a week of cup celebrations.