In the last of the weekend's three Play-Off-I games Standard de Liège regained the top spot after a 1-0 home win against Sporting Anderlecht. The halving of the points tally ahead of Play-Off I and Club Brugge's win on Friday evening had meant that Standard had been knocked off the top spot for the first time this season. The Liège team needed a win against their bitter rivals Anderlecht to get back on top.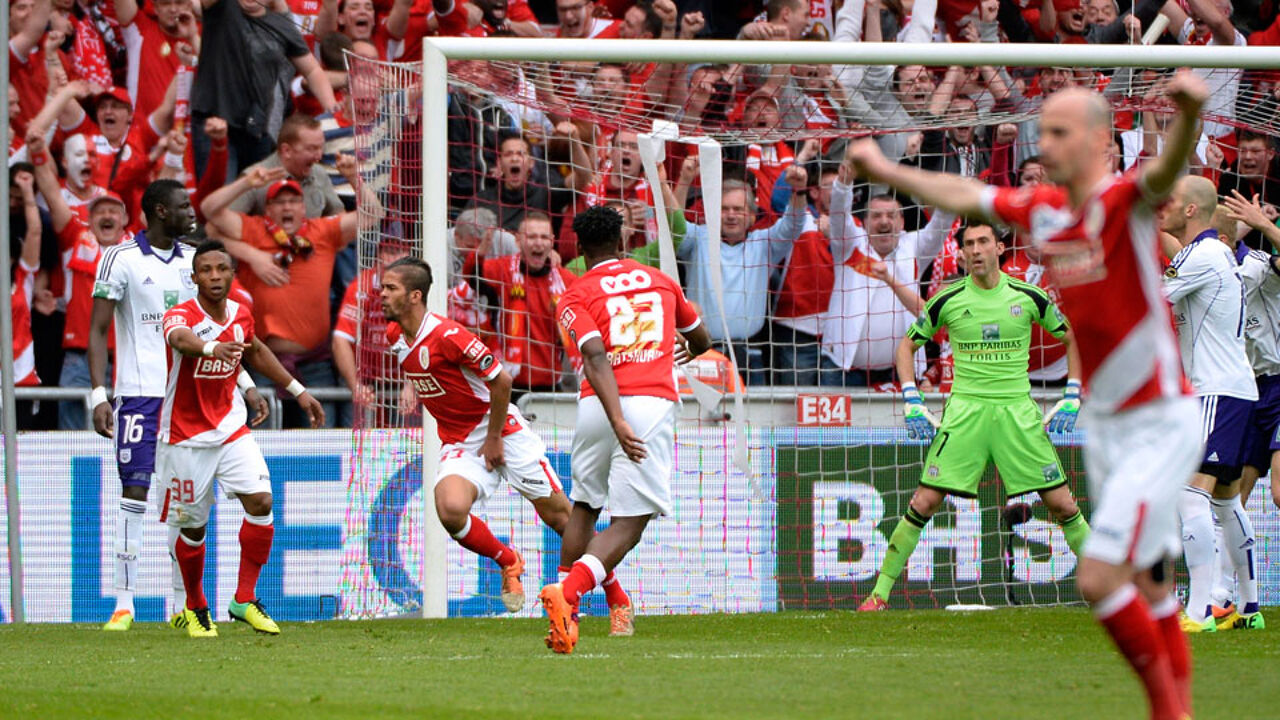 The match started 7 late after the home crowd threw hundreds of rolls of toilet paper onto the pitch. Once under way the match saw Standard in the driving seat early on.
Standard's dominance was rewarded with a goal on 19. Mpoku hit the bar; Anderlecht's Kljestan deflected the ball into the path of Carcela (photo), who but the ball past Silvio Proto to make it 1-0.
The second half saw a stronger Anderlecht and although Proto did well to save a Carcela header, it was the Standard's Kawashima that was the busier keeper.
The Japanese goalie stood his ground excellently against Cyriac and was able to prevent Ivorian from equalising for Anderlecht. Standard lost control of the game all together after Carcela was sent off 5 minutes from time for a foul on Vanden Borre.
However, an on-form was able to prevent the visitors from equalising and the score remained 1-0 to Standard. Standard tops Play Off-I with 37 points. Anderlecht is 4th with 29 points.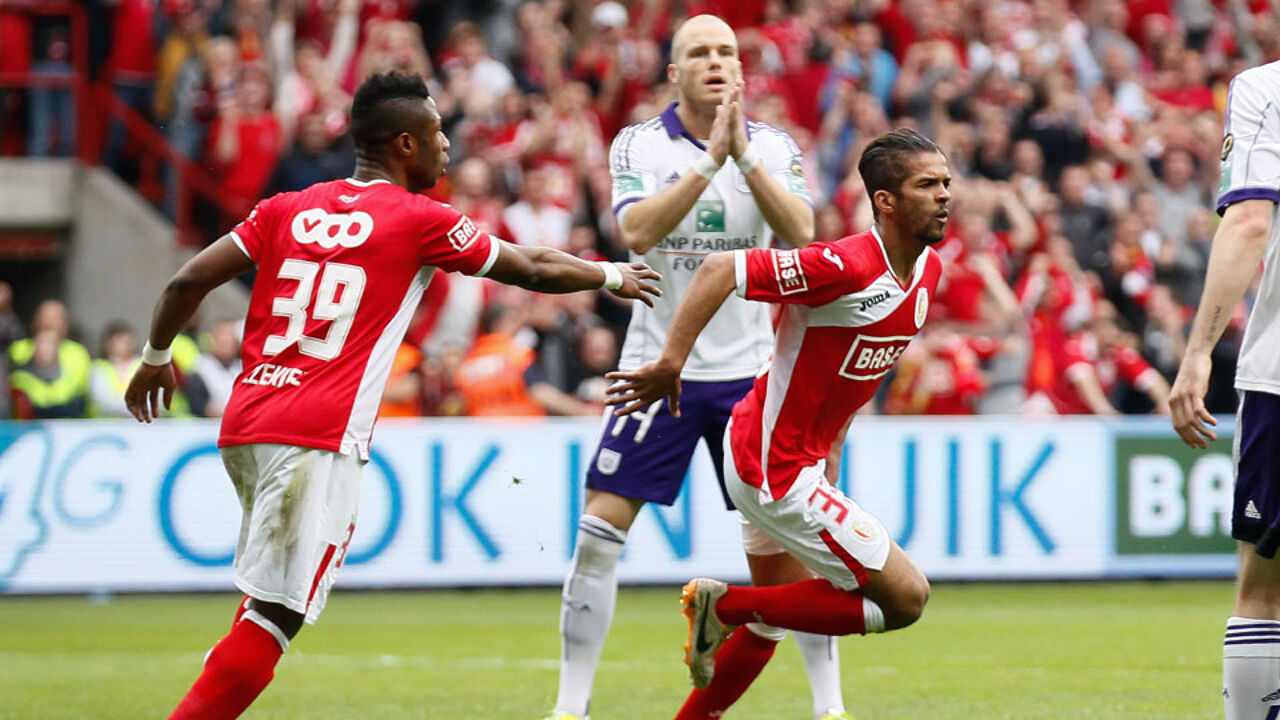 Victory for Sporting Charleroi
In Sunday evening's Play Off-II Group B match Sporting Charleroi enjoyed a 2-0 win away at KV Mechelen. Despite playing all but the first 20 minutes of the game with 10 men, Charleroi controlled the game well.
The Zebras' goals both came in the second half through Fauré on 52 minutes and Dewaest 11 minutes from time. Sporting Charleroi share the leadership of Play Off-II Group B with KV Kortrijk.