Cleaning staff down tools at Mercure hotel in Brussels
One of the hotels belonging to the Mercure group in Brussels was hit by a strike of the housekeeping staff on Wednesday. Trades unions are afraid an outsourcing operation will lead to a higher work pressure and redundancies.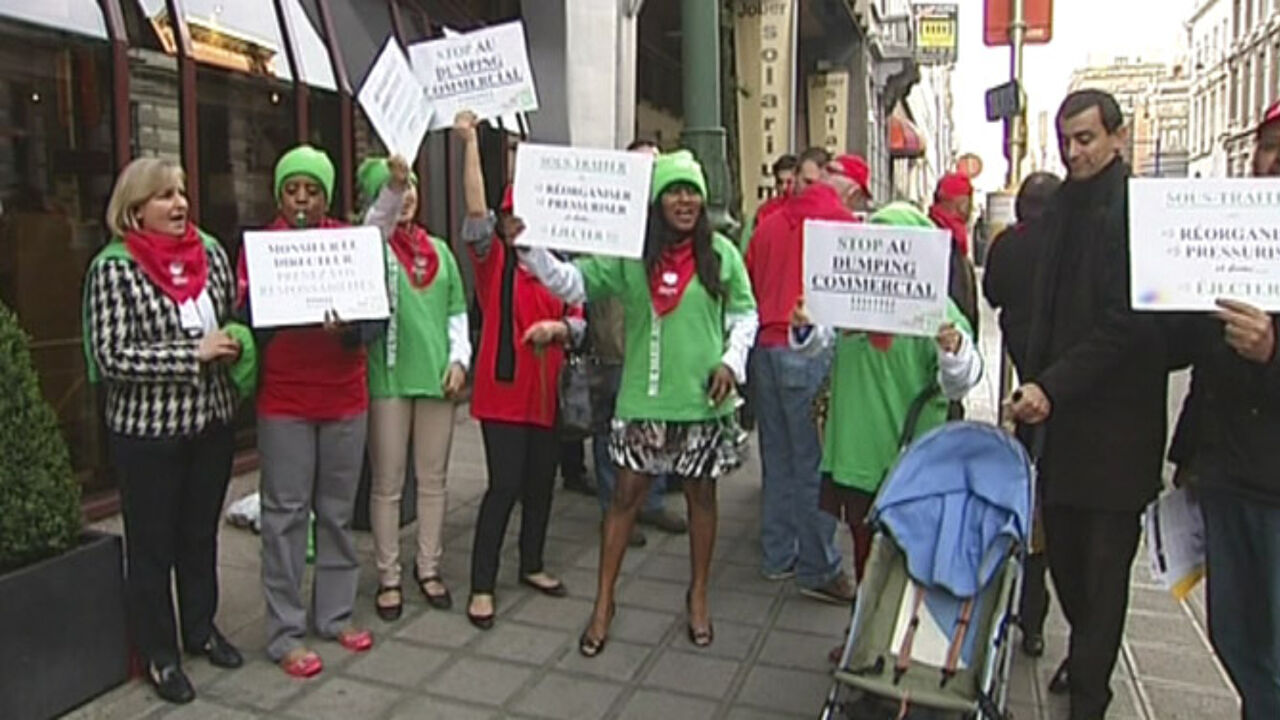 Mercure employees responsible for cleaning the rooms, decided to start a strike this morning to protest against the management's plans to outsource their jobs and employ them via by a private firm. Trades unions say 30 to 40 employees took part in the action, to support their 18 colleagues working in the hotel's housekeeping section.
Trades unions claim that this operation will trigger a higher work pressure and redundancies. They say that cleaning girls will have to clean 3 to 4 rooms per hour, which is impossible. At the same time, they may get a better salary, switching from the hospitality sector category to the cleaning sector, but if this is the case, this will lead to jobs being axed to cut costs, trades unions add.
They say the present method of outsourcing your own staff in order to have them work for you via an external company, is being used more often in Brussels and want to put a stop to this.