"Avoid coming to Brussels by car, also on Friday!"
Brussels traffic will yet again be disturbed on Friday. This time, it's the European trades unions staging demonstrations in the capital. Some 40,000 protesters are expected and this will impact on Brussels traffic. The Brussels Mobility unit is asking motorists to avoid coming into Brussels by car on Friday.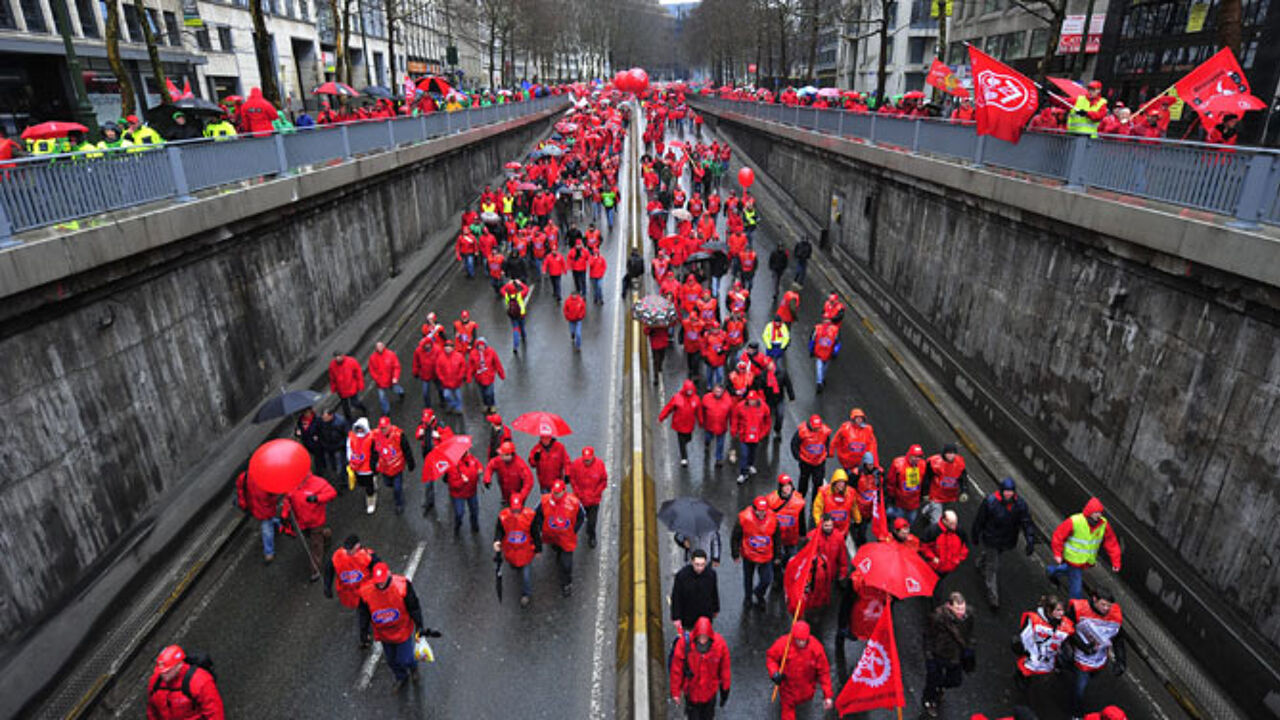 BELGA/LALMAND
The demonstrations focus on unemployment and increasing poverty and injustice in Europe. Protesters assemble at the North station around 11am and next move on to the Belliard and Jubelpark area via the inner ring road.
The Belgian Rail company NMBS has scheduled extra trains. Metro services will not be affected, but some tram and bus lines could be disrupted. After the visit of Barack Obama and Xi Jinping, and the EU-Africa summit, it's yet again a warning to motorists to avoid the city centre by car.