Flemish youngsters interview Pope Francis
A group of five Flemish youngsters has achieved something many journalists dream of. The youngsters were granted an extensive interview with the Head of the Roman Catholic Church Pope Francis. The five were able to interview the Pope as part of the "Verse Vis" (fresh fish) media project launched by the Flemish Pastoral Youth Service IJD.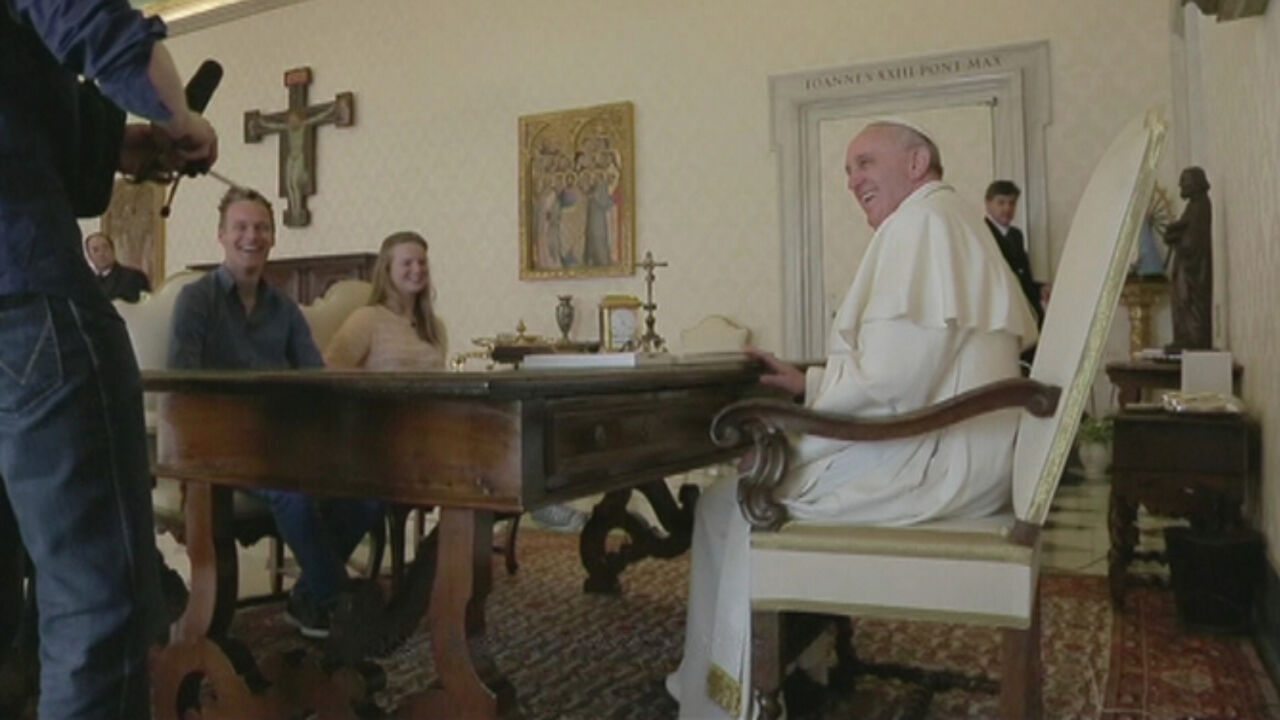 The project was launched ahead the World Youth Days in Brazil last year. Its website was used to publish reports about religious gathering.
When they returned from the World Youth Days in Brazil, the members of the Verse Vis group came up with the idea of requesting an interview with the Pope.
To their amazement Pope Francis said yes. The five young Flemings were received by the Pope at the Vatican on Monday. They were able to have an extensive chat with the Head of the Catholic Church.
A team from VRT human interest programme 'Koppen' followed the youngsters on their trip to Rome.