Belgian port workers go on the rampage in Brussels
A small minority of the protesters involved in Friday's big demonstration in Brussels in favour of a more social Europe were involved in clashes with the police following the demonstration proper. The demonstration itself passed without incident.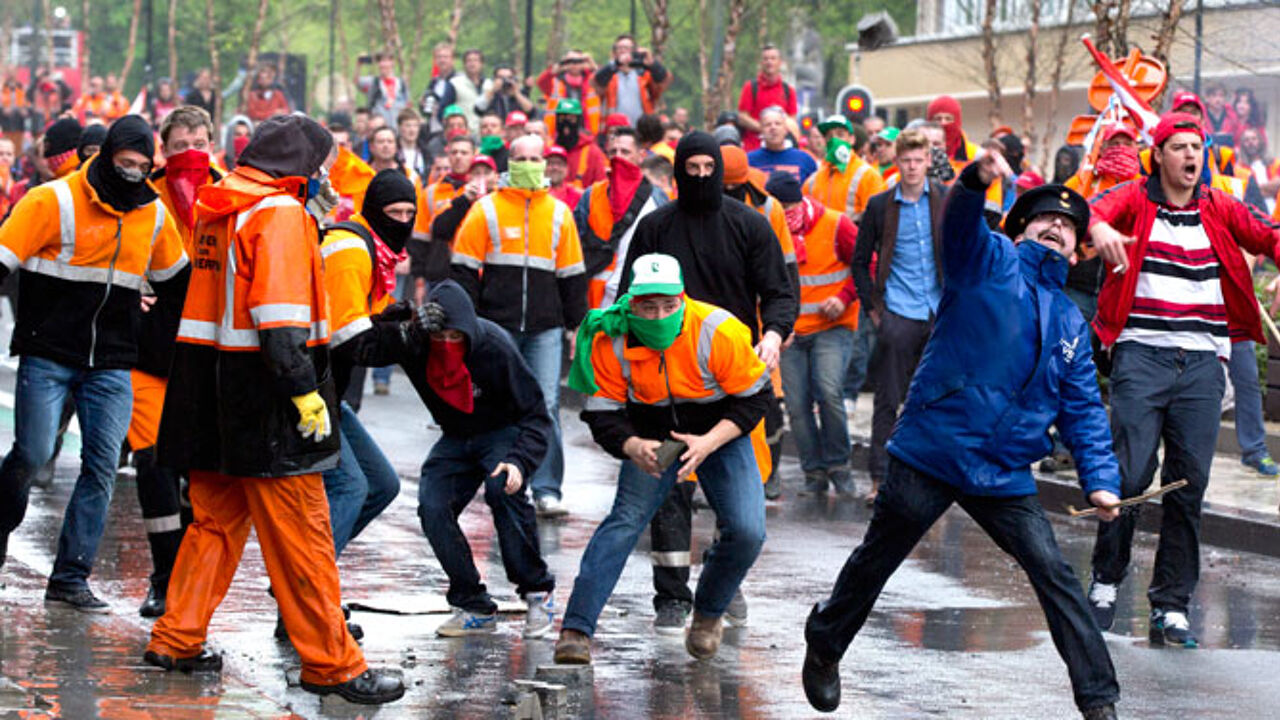 Some 30,000 protesters marched through central Brussels in support of decent working conditions and in favour of action against youth unemployment.
The rioters have been identified as a couple of hundred Belgian port workers from Antwerp and Ghent. They are up in arms at European plans to open up their profession. Demonstrators threw paving stones at the police. The police responded with water cannon and pepper spray. The incidents were centred on the Jubel Park near the heart of the European District in Brussels.
The demo was organised by the federation of European trades unions.
Marc Leemans, the President of the Belgian Christian trade union, said that he regretted the riots but understood the anger of the Belgian port workers.