Cancellara reigns supreme in the Tour of Flanders
Just like last year Switzerland's Fabian Cancellara won this year's Tour of Flanders cycling race. The Swiss rider finished ahead of three Belgians, who formed the lead group together with him: Van Avermaet was second; Vanmarcke third.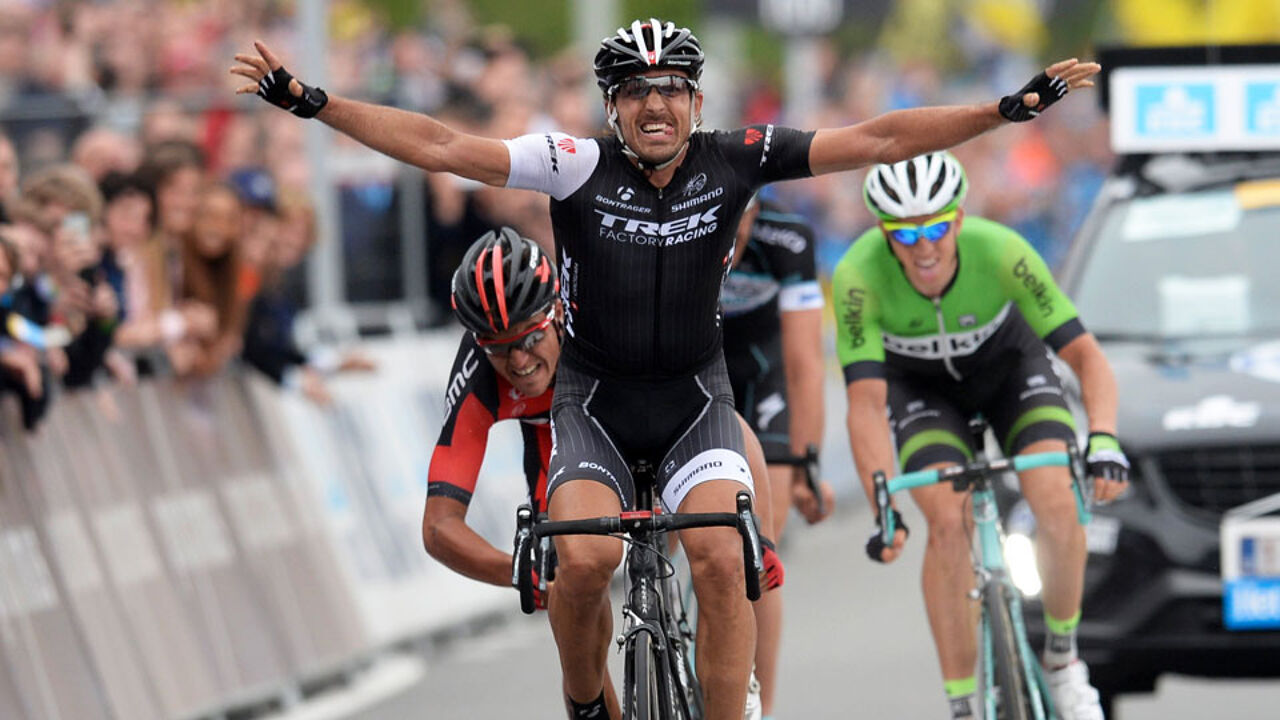 Rider after rider experienced a nasty fall in the opening stages of the race. Vansummeren crashed into an elderly pedestrian. Another fall forced Roelandts to withdraw from the race. Belgian champion Devolder lost any chance of winning after two falls.
The race came to light on the Koppenberg. All the big names were present, but soon the field was thinned: Broeckx, Phinney and Impey all disappointed. It was a similar story on the Taaienberg: Van Avermaet and Vandenbergh went on the attack.
But then the riders lost their momentum. By the Oude Kwaremont the two riders had a 50" lead. Cancellara then steamed ahead, while Boonen and Sagan failed to make their mark. By the Patersberg we find four in the lead: Vanmarcke, Vandenbergh, Van Avermaet and Cancellara.

Then Vandenbergh steamed ahead with Van Avermaet, but Vanmarcke and Cancellara soon closed the gap. All four now sprinted ahead, but it was Cancellara who clinched victory for a third time.