Leaden skies welcome this year's Tour of Flanders
The 98th edition of the Tour of Flanders started from the market square in Bruges this morning. Despite leaden West Flemish skies thousands of cycling enthusiasts had gathered to cheer on their heroes in this the most arduous of Flemish spring cycling classics.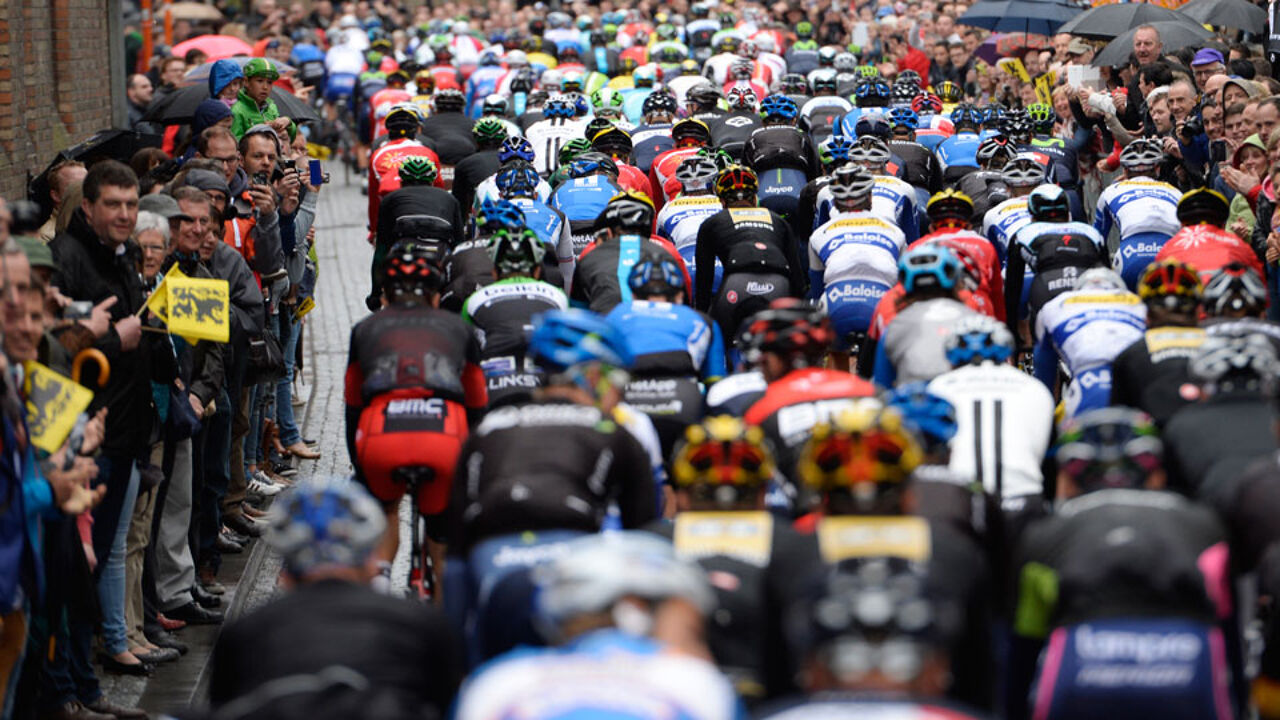 The fans in Bruges are being joined by many more along the 259 km route of the Tour of Flanders. In all some 200 riders are taking part and have 17 arduous climbs to contend with. During the opening stages several riders attempted to escape from the peloton, but all attempts were initially unsuccessful.
Tom Boonen, Peter Sagan and last year's winner, Fabian Cancellara, are the top favourites.
An hour and a half into this year's Tour the race was marred by a nasty incident when the riders rode out of the village of Wielsbeke. Rider Johan Vansummeren crashed into an elderly woman who was crossing the road.
The incident happened near a traffic isle. First reports suggest the elderly woman is in a bad way. Vansummeren had to pull out of the race after he suffered a head injury.
The first rider is expected to cross the finish in Oudenaarde at 16:15 CET, but between then and now a long and arduous race still lies ahead.