Clubs push reset button in football finals
In football, the battle for the title can start all over again, after Anderlecht humiliated Club Bruges in Brussels late on Sunday. The brilliant win allowed Anderlecht to claw their way back into the title race, while Bruges missed the chance to take over the pole-position from Standard. We now have 4 teams in a span of just 5 points with 8 days of play left.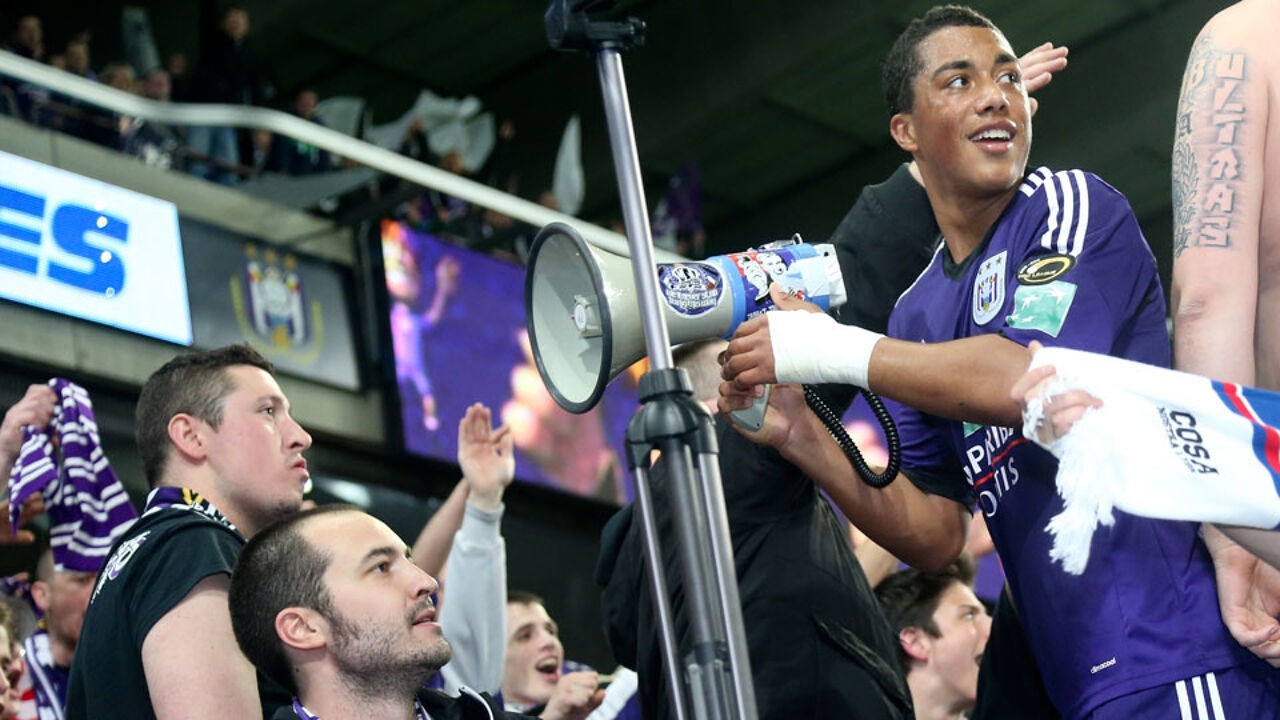 The battle for the league title can start all over again, as favourites Standard and Club Brugge both failed this weekend, and as number 3 and 4, Zulte Waregem and Anderlecht, clawed their way back into the title race (photo: Anderlecht youngster Youri Tielemans celebrating).
Zulte Waregem grabbed their last chance at the Gaverbeek (West Flanders) downing leaders Standard 2-0. This gave Club Brugge the chance to take the lead for the first time this season, both the West-Flemings were humiliated by Anderlecht. A reborn Brussels side was leading 3-0 after 40 minutes and put the lock on the match in the second half.
In the final match in Play-off 1, Lokeren and RC Genk drew 1-1. After 2 of 10 days of play in these round-robin finals, Standard have the lead with 37 points. Club Brugge (35), Zulte Waregem (33) and Anderlecht (32) are not far behind though.
Club Brugge have a tough game ahead next weekend at neighbours Zulte Waregem, while Standard travel to Limburg to play Genk. Lokeren host Anderlecht.