Investigation into nasty Tour of Flanders crash
The West-Flemish judicial authorities are investigating who can be held responsible for the accident in the Tour of Flanders cycling classic on Sunday. Johan Vansummeren collided with a 65-year-old woman who had come out to watch the race. She is still in a life-threatening condition.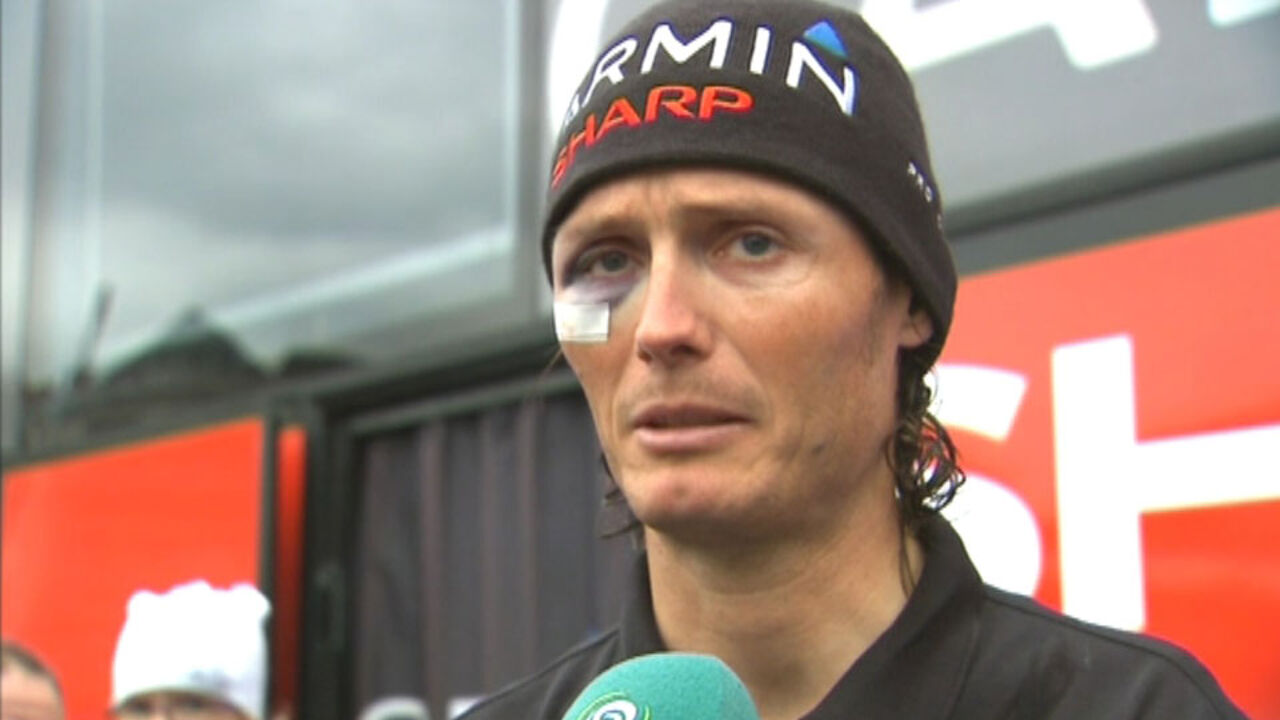 The accident happened early in the race in Wielsbeke. The 65-year-old lady was watching the race on a traffic isle at a point where the road splits in two. Johan Vansummeren, who gained fame in Belgium after winning the classic Paris-Roubaix two years ago, noticed the refuge too late and couldn't avoid it. He decided to jump over it, but by doing this, he smashed into the 65-year-old spectator.
Both were taken to hospital. Vansummeren was allowed to leave hospital a couple of hours later, as he had only sustained injuries in the face, including a black eye. The Garmin rider was still in shock though.
The lady was in a bad way. She underwent two operations and was in an induced coma. Her situation is said to be stable but is still giving rise to concern.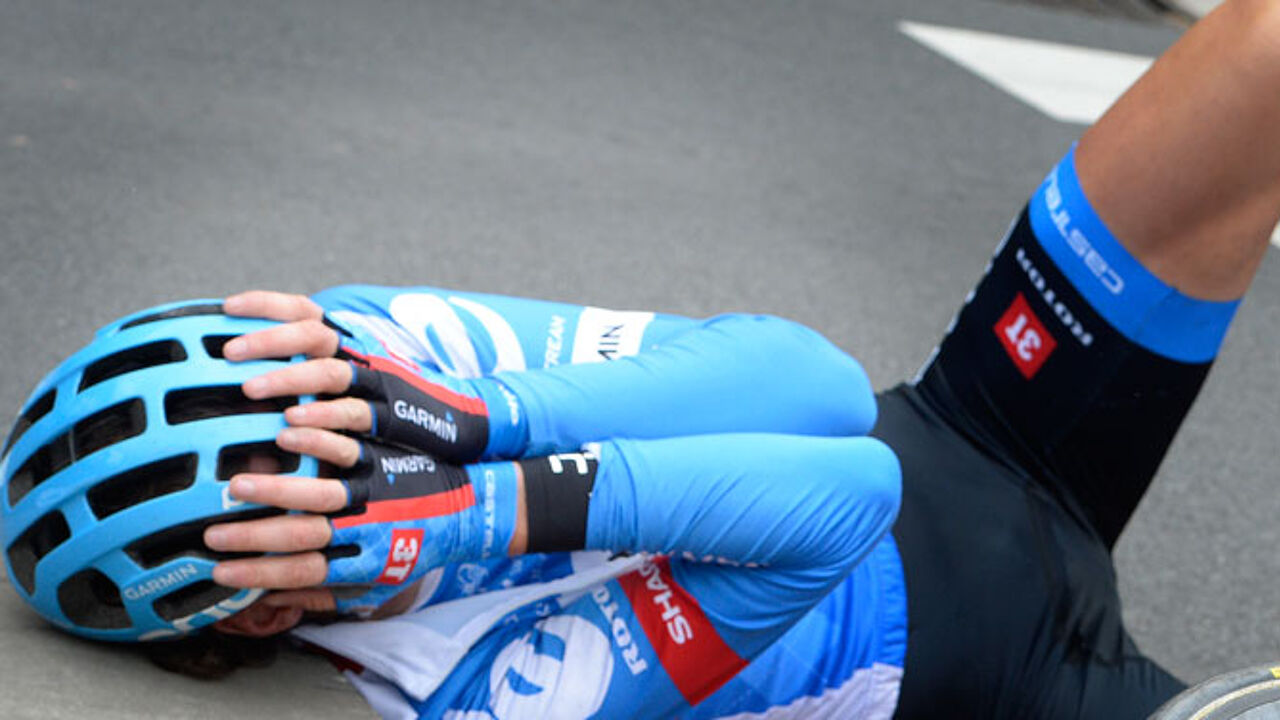 "My thoughts are with her"
"Was the lady allowed to stand there? Or was it the rider that made the wrong manoeuvre? We have to investigate all this, using the accounts of witnesses, the statements made by Mr Vansummeren and the amateur video that you have probably seen", says Tom Janssens of the judicial authorities. It will also be investigated whether the refuge had been announced clearly enough to the riders in the peloton. Both Vansummeren and the organisation risk legal prosecution.
Johan Vansummeren, still in shock, briefly addressed the press. Asked how serious his injuries were, he said: "My situation is not my main concern now. I am more worried about the lady. I never wanted this to happen. This could have been a beautiful day, but it turned out to be a nightmare. My thoughts are with her and her family."