British MPs enjoy guided bicycle tour in Bruges
The Flemish Mobility Minister Hilde Crevits (Christian democrat) received a delegation of British MPs to give them more details about the Flemish cycling policy. Ms Crevits took the Britons through Bruges on a Blue Bike, the guests were reported to be enthusiast about the cycling infrastructure set in place in and around Bruges to make life more comfortable for cyclists.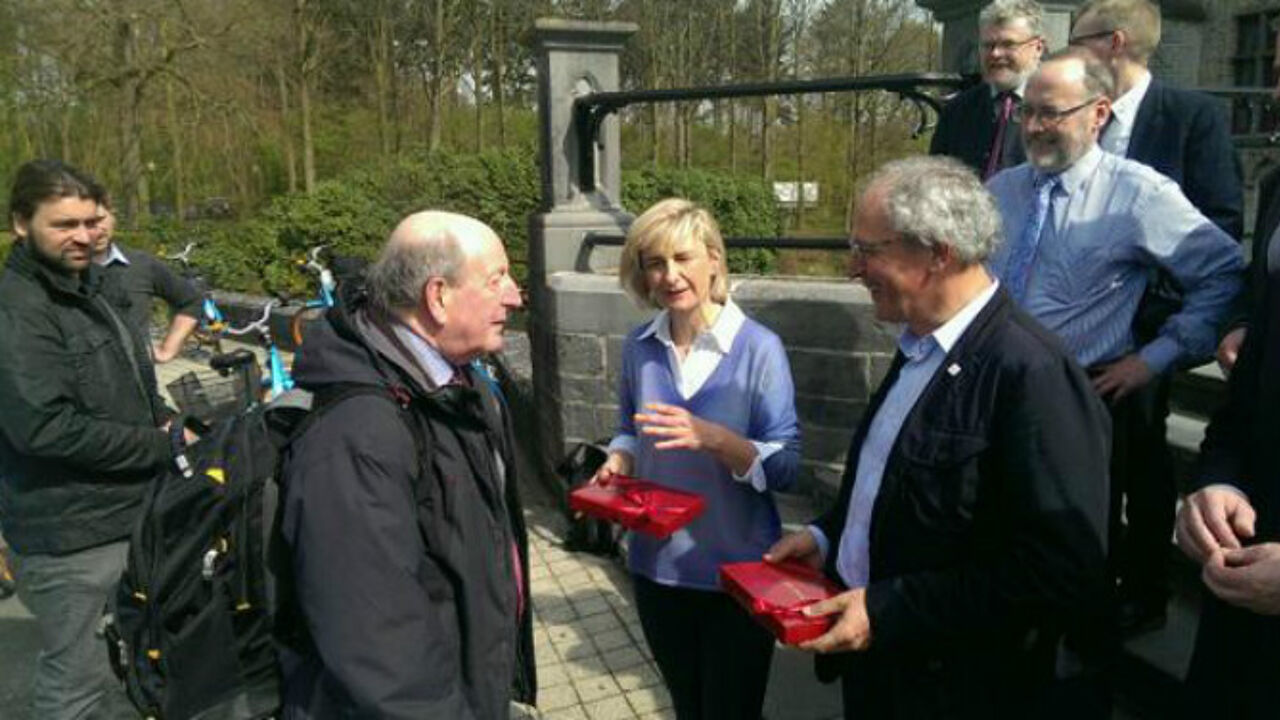 The British deleagtion wanted to find out what choices Flanders has made to boost cycling and to make it safer. "After Denmark and the Netherlands, Flanders is the third cycling region in Europe. We should be proud of this, even if we still have a long way to go to close the gap with these two top countries", Ms Crevits, who received a box of chocolates from her guests (photo), explained.
The minister took her guests through Bruges on Blue Bikes, an initiative taken by Belgian Rail to promote cycling - Blue Bikes can be rented at most (big or middle-sized) rail stations in Flanders at a small cost, the initiative is aimed at promoting sustainable transport, red. (photo)
"The short trip included some nice infrastructure projects, such as a separate cycling tunnel and a fork bridge for cyclists. This has a major impact on cyclists' safety, and also created efficient and faster links."